Ground Broken For New Apartment Complex In Winter Haven
by James Coulter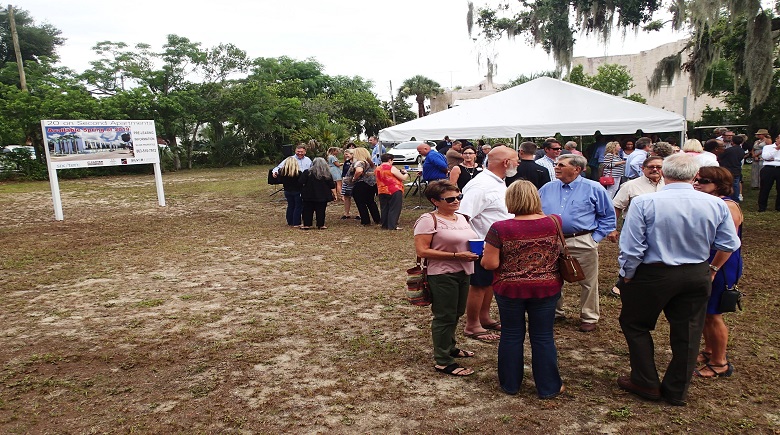 More residents will soon be able to call Downtown Winter Haven their home once a new apartment building has been constructed next spring.
The ground breaking ceremony for the proposed 20 on 2nd apartment complex was hosted by Six/Ten LLC on Thursday, with more than 50 people attending the event.
Using a plow to break ground that day was Ryan Whitehead, contractor with Whitehead Construction, which will be helping construct the proposed building.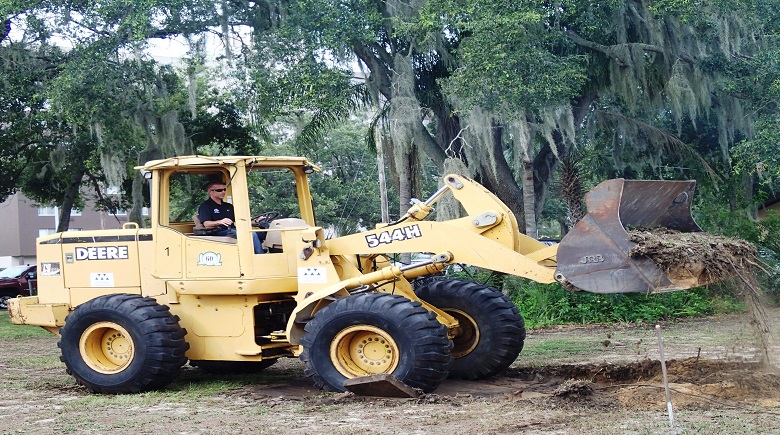 The apartment complex will contain 20 units, each with two bedrooms and luxury kitchen suites, and will be located along 2nd Street only a few blocks away from Grove Roots.
This entire effort is part of Six/Ten's downtown project, a joint effort with Silver Properties to provide more than 125 residential units within the core downtown area.
Rather than place all of these units within a single complex, these units will be spread across the downtown area, including across from the brewery and across from the public library, explained Six/Ten Director, Joe Bogdahn.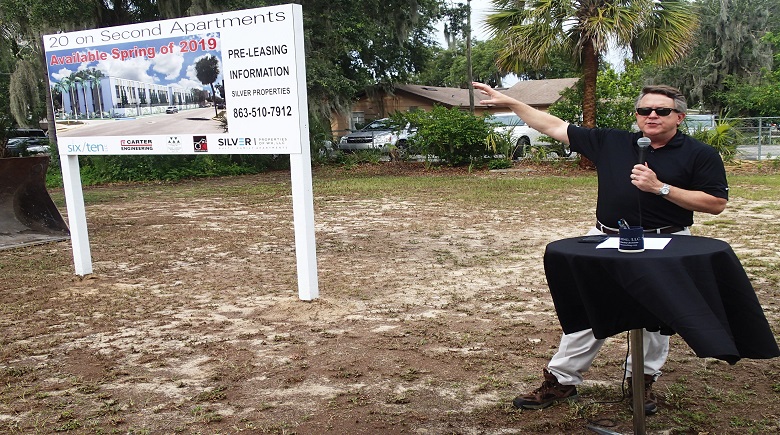 In 2015, the very first apartments opened downtown within Rain Garden Apartments, located down the block from the proposed 20 on 2nd, and were the newest apartments built within Downtown Winter Haven in 37 years.
Such apartments provide better accessibility to the downtown area for local residents, providing them with walking distance from where they live to where they walk, shop, eat, and play.
"The key to all these locations is walkability," he said. "We are focusing our efforts on the downtown core. We believe the missing piece of our project is having quality residential [areas] downtown."
Six/Ten LLC, according to its website, "develops, leases and manages a diverse portfolio of commercial real estate properties and operating companies across Central Florida."
As such, it has been instrumental in the past few years with helping spur economic development within Winter Haven, especially within its downtown area.
"We will continue to transform downtown Winter Haven by developing and leasing profitable commercial properties, promoting the construction of unique residential options, fostering high-paying jobs, and creating attractive urban spaces in which to play and work," its website states.
Bogdahn mentioned how the downtown area has developed to the point where people out of town are traveling to the city for dining, shopping, and entertainment venues.
"[These] are people who are coming from Orlando to have dinner," he said. "You all remember it was not too long ago when we had to drive to Orlando to go have dinner, but now you can right here in town."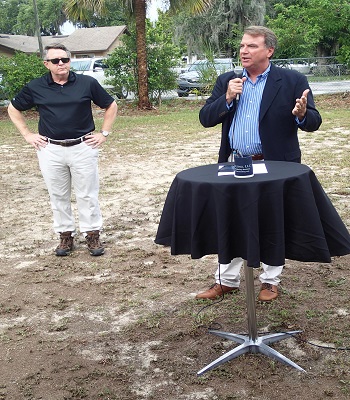 Mayor Brad Dansler also mentioned how the overall transformation of the downtown area has become known outside of the city, even by the Florida Governor himself.
Dansler told how he and other city mayors had dinner with Gov. Rick Scott in Tallahassee. When he said he was from Winter Haven, Gov. Scott mentioned how he and his wife had dinner at Fire Restaurant.
"Even the governor knows what's going on down here," he said. "We are growing responsibly and we are becoming a cool little city, and that is what we all want."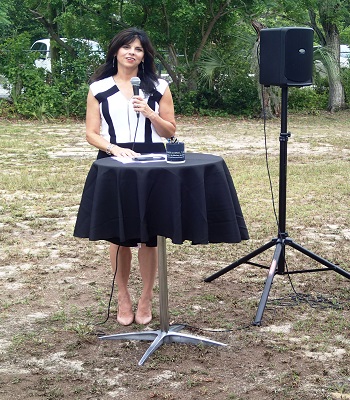 Anita Strang, President of Main Street Winter Haven, mentioned how providing more residential spaces within downtown not only offered better accessibility to residents, but also allowed their money to remain within the area.
Over 70 percent of the disposable income of someone who lives downtown stays locally, providing a major economic impact within that area, she said.
This in turn not only creates better investment within the community, but also helps foster better relationships within it, she said.
"We all get to know each other, we are supporting each other, and we are building the community that we want to live in," she said.
For more information about Six/Ten LLC, visit their website at: https://www.sixtenllc.com/