Accounting and Tax Edge, Your Local Public Accounting Firm
By Allison Williams
Accounting and Tax Edge is a firm right in Polk County located at 864 1st St S, Winter Haven, FL 33880. The firm offers business tax services and tax resolution services.
Christina Lu Hansen, owner, CFO, CEO and managing member of the firm has been in the accounting field for her whole career.
"When I was 8 years old, I learned to make change in my parent's business and go on deliveries with my dad," Hansen said. "At age 12, I was a cashier in the school cafeteria in exchange for free lunch. At age 16, I became an inventory clerk. At age 18, I was a full charge bookkeeper. And the progression just went on from there."
Hansen opened Accounting and Tax Edge back in 2009 and it has grown since then. She started out with only two clients. After almost two years of deciding on the right name that fit and taking on anything and everything that came her way, she found her niche in this business and the numbers today prove that.
After making some changes and being more discerning, Accounting and Tax Edge now serves around 500 clients and the numbers are continuing to rise. Today, Hansen describes her firm as a "Certified Public Accounting firm with a focus in small business taxation and IRS problem resolution." She added, "We interview clients to make sure they are a good fit with our firm's philosophy. We do not take on all clients."
Hansen takes her job very seriously and does everything she can for her clients.
"I am adamant about taking full advantage of the tax law for my clients and in making sure that the IRS does not run rough-shod over unsuspecting taxpayers."
The key to the success of Accounting and Tax Edge is continuing to do what is always right for the client and staying current with today's trends.
"We are technology driven and believe we will have continued sustained growth by providing services that many other firms just can't compete with," Hansen said.
Accounting and Tax Edge stands behind the "Golden Rule." As a bonus, the firm is HUGE on animals.
"We love dogs. And cats. But mostly dogs. I have a 3-Chihuahua security force," Hansen said.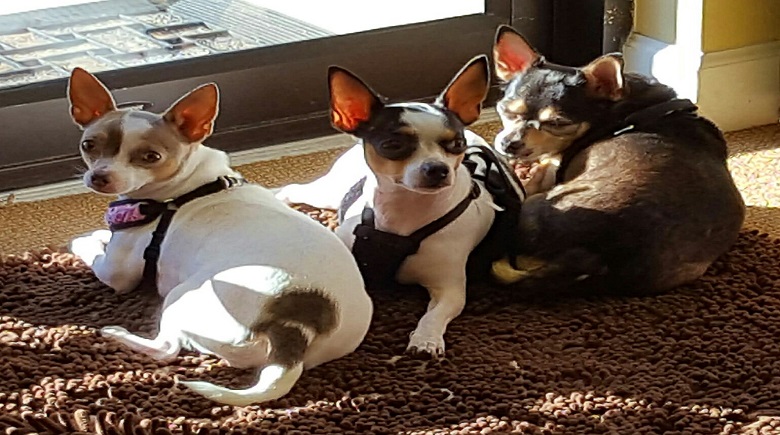 For more information about Accounting and Tax Edge call 863-875-7853 or visit:
Facebook:
https://www.facebook.com/YourTaxEdge/