Little Eyes Spy LEGO Guys At 3rd Annual Downtown Winter Haven Treasure Hunt
by James Coulter
The Third Annual Downtown Treasure Hunt may have started at 11 a.m. on Saturday, but many participants woke up bright and early to prepare for the annual scavenger hunt.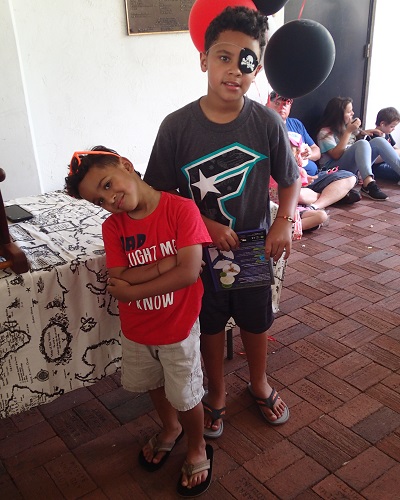 Jessica Bell and her two sons, Tristian, 10, and Korbin, 5, woke up around the crack of dawn at 6 a.m. to get ready for their search for little LEGO figures hidden within the downtown area.
Their search that morning allowed them to visit every location on the map, not only making them eligible for the raffle later that afternoon, but one of several dozen participants who won the drawing.
As her sons perused the many shops and businesses downtown in search of the hidden figures, Bell herself was able to peruse the merchandise of these locations, including those such as Red Geranium and Lucy's Essentials which she had never been to before prior to this event.
"It was fun and exciting," Bell said. "It is a fun family time just to get out of the house and walk around and explore your downtown."
Local children and their families walked all throughout Downtown Winter Haven and its many businesses in search of hidden LEGO figures during the Third Annual Downtown Treasure Hunt.
Hosted by Main Street Winter Haven, the event allowed participants young and old to visit several designated locations downtown where they could search for hidden toy figures and have their maps stamped by the local business owners.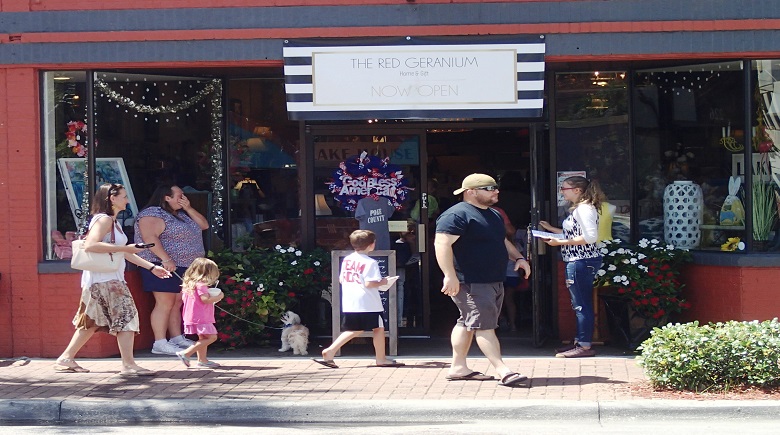 Upon completing their maps, participants became eligible for a raffle drawing, where they could win prizes ranging from gift baskets provided by local downtown businesses to the grand prize of tickets to LEGOLAND Florida.
This year's lucky grand prize winners were William WainWright and his family, which included his two sons, Liam, 4, and Kingston, 7.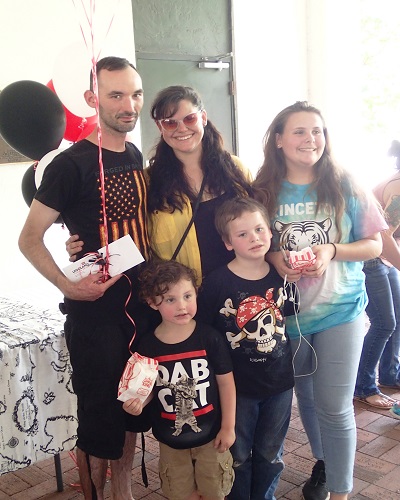 While his sons loved being able to visit the different locations to search for the hidden figures, he and the rest of his family loved the quality time they spent together having fun, getting plenty of exercise, and exploring their hometown.
"My kids were excited when they finally found the Lego figures…[and] checking out the new businesses because Downtown Winter Haven is booming now," WainWright said.
This was the third year that Main Street Winter Haven hosted the event, which was started to bring kids and families into the downtown area and its many local businesses, explained Anita Strang, Main Street Winter Haven Executive Director.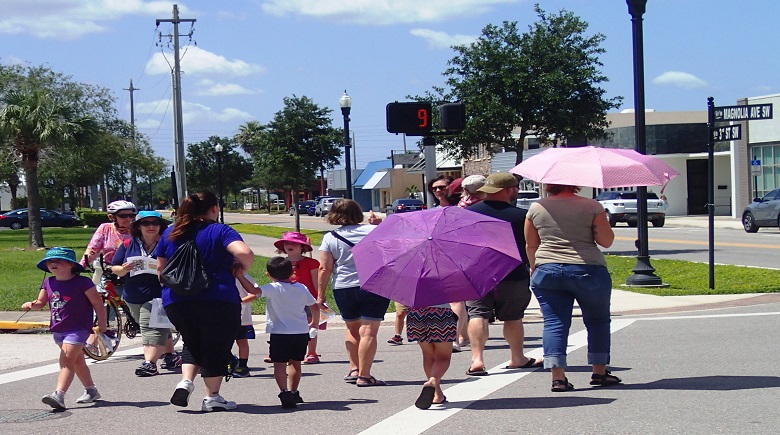 Main Street Winter Haven has been partnering with LEGOLAND to provide the grand prize of theme park tickets, along with several other downtown businesses which provided the other prizes.
The inaugural event three years ago drew in more than 700 registered participants, while this year's event drew in more than 500, Strang explained.
"All the kids had fun," she said. "Anytime you can bring families out and moving around and discovering something, they are always looking for something fun and free to do in the summer."
Nine downtown businesses and restaurants participated in this year's event, stretching from as far as Richard's Coffee Shop at the public library all the way to the new Bike Shop location along 3rd Street.
Eve Bass, owner of The Shop, has been participating ever since the very first treasure hunt three years ago.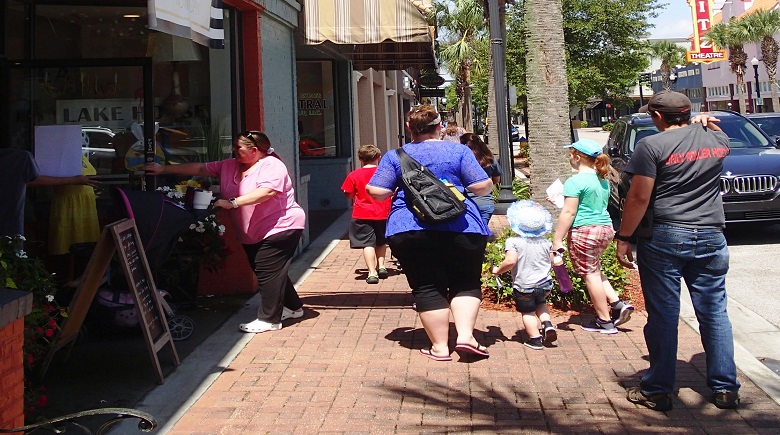 Aside from attracting potential customers to her store, what she loves the most is being able to see families and children enjoying themselves during such a family-friendly event.
"It is a free family fun day that gets people downtown who might not have otherwise come downtown," she said. "The best part is seeing the kids have a good time."
For business owners such as Tim Ford, co-owner of Sugar and Splice, this was their very first year participating within the annual event.
Ford and his wife were approached by Strang to participate. They had opened their shop two years ago, but did not participate during that year's event, which Ford considered to be a lost opportunity.
Being able to participate within this year's event allowed him to meet many potential customers, many of whom were more than happy to help clear out his baked goods that morning.
"We have been doing very well today," he said. "It has been really nice seeing people and letting them know that we are here who don't know we are here."
For more information on future Main Street Winter Haven events, visit their website: https://www.mainstreetwh.com/