Success Story: How Anytime Fitness Helped a Woman Overcome Type 2 Diabetes
By Allison Williams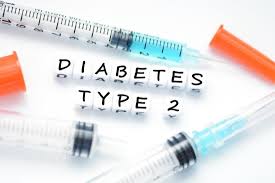 We hear it all the time that diet and exercise are important steps to staying healthy. Beth Koon, a resident of Polk County learned this the hard way three years ago when she was diagnosed with Type 2 diabetes in 2015. This is the most common form of diabetes.
People who have Type 2 diabetes are not able to regulate insulin in the body properly. The body tries to fix this on its own by making extra insulin, but as time passes, this becomes problematic. The body will not be able to produce enough insulin on its own; therefore blood glucose levels get out of sync.
Diabetes is very serious and can cause many complications if not treated properly or at all. Diabetes can cause neuropathy, which is nerve damage. Other complications include high blood pressure, stroke, heart disease, kidney disease and Gastroparesis, among many more.
To read more about Type 2 diabetes, click here.
Brian Dyke, Regional Team Leader at Anytime Fitness, shared an alarming fact that almost 10% of the United States population has diabetes. He added that on top of this percentage, there are going to be more people who are either unaware that they are diabetic or may be in a pre-diabetic stage.
Shortly after Koon received her diagnosis, she walked through the doors of Anytime Fitness. She knew that if she did not make a lifestyle change, her life could be shortened significantly due to the complications that come with diabetes.
The diagnosis scared Koon. She decided to make the change right away to better her life and become healthier.
Dyke remembers the day Koon walked through the doors and shared her story. "Probably for the first time, I've actually had someone come in and take it head on, ready to do something about it," Dyke said. "Most people kind of take it nonchalantly because they can take medications. She knows the repercussions and consequences of having that. She went and tackled it head on. She is very consistent. The only time she isn't in here is if she is swamped with work, board meetings or on a cruise."
Koon added, "I'm the only person I know who loses weight on cruises. The program doesn't stop just because you are on vacation. There are gyms on every cruise ship, you can make your food choices and take the stairs."
Koon is a PI project manager for Bay Care Health Systems and also does a lot of volunteer work for the community. "I made Brian that promise when I joined, that I'd be here every day when I didn't have a board meeting, work or some type of community fundraiser," Koon said.
"I've had a battle with weight all my life," Koon added. "This was the first gym that I belonged to where I felt welcomed. Brian made me feel welcomed. Everyone here cheers everyone else on. You have various ages, backgrounds and fitness levels. I've seen some people make tremendous changes in here."
Nearly three years later, she is still keeping that promise she made. "I started off with a Hemoglobin A1c of 7.5. A couple months ago it was down to 6.1. I've gone from full diabetes to pre-diabetes. If I continue in the downward trend, my doctor is going to take me off of diabetes medication. Diet and exercise is what makes it most manageable."
She thanks Anytime Fitness and its employees for her success. She admires their creativity when it comes to creating individualized workouts and feels that the personal training they offer is really catered to each person as an individual. Everyone is on his/her own exercise path and Anytime Fitness acknowledges this.
Dyke credits a lot of this creativity and diverse workout options to his experience in the fitness world. "I've been in the industry for a while. You research new exercises and you know what challenges people can complete."
Koon has optimistic plans for her future. Her goal is to totally become diabetes free by continuing to make smart exercise and diet choices. This motivates her.
"I hate the process but love the results," Koon said. "Only you can make that decision to change your life. You can do this. It's in your hands."
Dyke added, "You have to be willing to take control of your own life and be willing to do it. Sometimes people get too wrapped up in results in the mirror and on the scale, and they ignore the health benefits. Preventing diabetes or getting off the medication has to come first before appearance. You want to be healthy and live a long life, and longevity comes from taking care of your health and exercise and eating properly."
"The number on the scale is not as important to me as those other numbers: blood glucose, other lab levels, etc.," Koon said. "Honestly, this is the way to get well if I can continue the way that I'm going with the numbers that count in my world."
Dyke encourages anyone with health and fitness goals to stop by the gym. At Anytime Fitness, staff members make it their goal to provide a supportive community. No one is alone.
Anytime Fitness:
710 Cypress Gardens Blvd
Winter Haven, FL 33880
Phone:
863-280-6954
Website:
https://www.anytimefitness.com/gyms/3278/Winter-Haven-FL-33880/