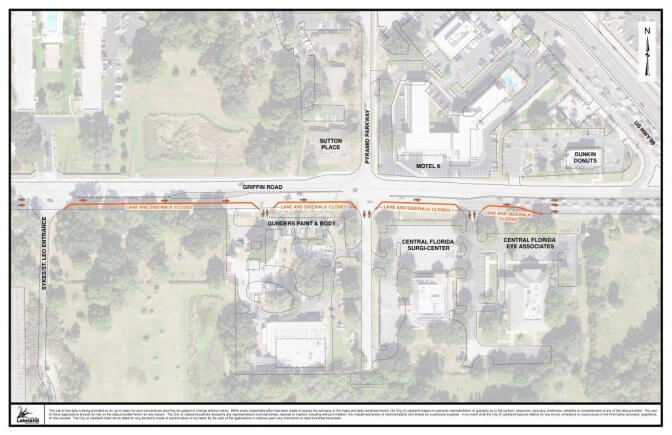 City of Lakeland Press Release
Lakeland, Florida – The City of Lakeland Wastewater Collections Division will be rehabilitating a sewer main along the south side of Griffin Road. The rehabilitation project will require the intermittent closure of the east bound outside lane and the adjacent sidewalk. Closure area will be between the Sykes/St. Leo University entrance and a point just east of the entrance to Central Florida Eye Associates. The project will start June 5th and work is projected to be completed by June 20th.
Closure Dates/Times
The project is scheduled during weekdays with lanes opening during the weekend. The lane closure will be in effect daily from 7 AM – 8 PM. Once daily work activities are finished, the lane will be reopened until the following morning work shift. Access to adjacent businesses will be preserved. There will be ramps installed at the entrances to impacted businesses so that traffic can cross over the sewer bypass setup.