Child Injured During Search Warrant Of Drug House in Lakeland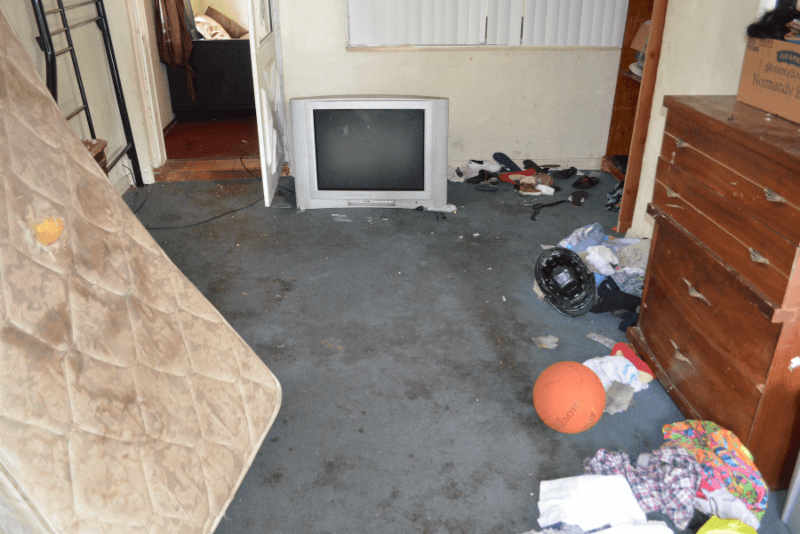 Lakeland PD Release:
L
AKELAND, FL
(June 1, 2018)
 –
On Thursday, May 31, 2018, at approximate 12:02 p.m., members of the Lakeland Police Department SWAT team executed a high-risk search warrant at 1103 West 9
th
 Street. Narcotics detectives had secured the search warrant in response to continuous drug activity at the residence. 
The target suspect at the residence, Deshaundre Roseboro, 27 years of age, was known to be armed and has a violent criminal history. Roseboro has been previously arrested for felony crimes including Aggravated Battery with a Weapon, Robbery, Sale of Cocaine and Possession of a Weapon by a convicted felon.
Once at the residence, SWAT team officers, per protocol, knocked and verbally announced that they were executing a search warrant. Upon entry of the residence, a tactical officer visibly cleared the room and did not observe any individuals inside. The small room was cluttered with clothing and miscellaneous furniture items, including old mattresses leaning up against a wall. With no individuals in sight, a less lethal distraction device was deployed. The device is a noise-flash diversion product commonly used in search warrants. 
As the officer was backing out of the room, a young child, two years old, who is believed to be have been hiding behind the mattresses, began walking toward the distraction device as it activated. The officer immediately grabbed the child, taking him outside to the SWAT team medic, who always accompanies the team, for treatment. The child was transported to Lakeland Regional Health and then to Tampa General Hospital for further treatment of non-life-threatening injuries. The child's mother, Carmesha Jones, was not at the scene, but detectives located her a short time later. Jones does live at the residence, but had left her son in the care of Willie Cohen who was arrested at the scene. Jones is now with her son at Tampa General Hospital. 
Also, during the deployment, an aggressive pit bull on the property lunged at a K9 Officer who was securing the perimeter of the property. The officer fired at the dog, grazing one of its legs. Polk County Sheriff's Office Animal Control Unit was called to evaluate the animal. There did not appear to be serious injuries to the dog.
Inside the residence, officers seized Methamphetamines, Xanax, K2 (synthetic cannabis), Crack Cocaine, drug paraphernalia and a loaded handgun. 
Detectives have contacted the Department of Children and Families and will be conducting a joint investigation regarding the welfare of the child.
Arrested:
2015 Kendrick Lane, Lakeland, FL 33805
Possession of Ammunition by a Convicted Felon
Cohen was previously convicted of a Burglary of an Occupied Structure in 2014 and was released from felony probation on 09/30/2017.
Possession of Ammunition by a Convicted Felon
Harris was previously convicted of Homicide and Robbery with a Firearm on 06/29/2005 and released from prison on 06/27/2015 . Harris was also documented as a known gang member.
The investigation is ongoing and additional charges are expected for other suspects not named in this release.
The name of the tactical officer mentioned is not being released due to his status as an undercover officer. 
exemption: Florida State Statutes 119.071 (4)(c)