ANITA PERSAUD NAMED EMPLOYEE OF MONTH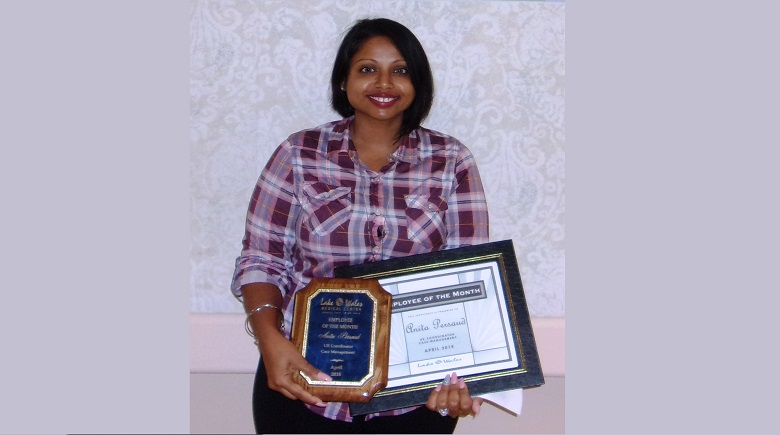 Lake Wales, FL – Anita Persaud from Case Management was named employee of the month for April at Lake Wales Medical Center.
"Anita loves her job and it shows," a co-worker wrote in nominating her. "She's always available to assist other departments, and she is well known all over the hospital for her pleasant demeanor. She is a great example of a team player. She's kind to everyone she meets. She's energetic and enthusiastic about her job. She's always willing to help, no matter how crazy the need is. She never stops being a decent human being whose kindness knows no bounds."
Anita has worked at the hospital since April 2012.