5th Annual Winter Haven Craft Beer Crawl Draws Locals Downtown
by James Coulter
What goes better with cheese than wine? How about cheese with craft beer?
Many local residents were able to sample just that when they wandered into The Cheese Room, one of the many businesses participating in the 5th Annual Craft Beer Crawl in Winter Haven on Thursday evening.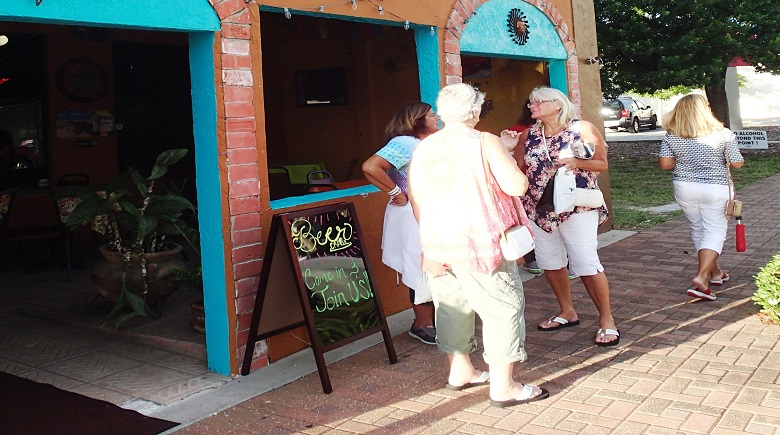 The Cheese Room, a local cheese and wine shop, has been open for the past five years, and has been participating in this local event ever since it first started.
During this year's event, the shop offered participants samples of their store's many cheeses with another sample of craft beer to help them wash it all down.
Owner Sherry Summers loves how the event helps draw people to their store, as well as the many other local businesses in Downtown Winter Haven, drawing in as many as 300 to 400 people at a time.
"They get to know us, see what we offer down here, and we always have wonderful musicians," she said. "It is a really good night for people to see what we have down here."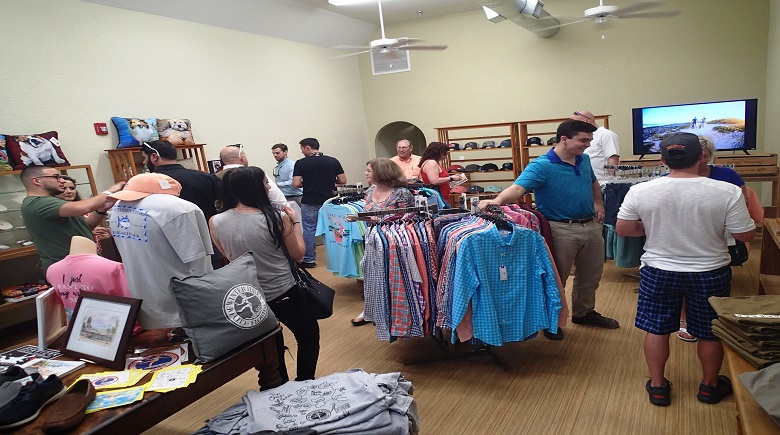 With her store having only been open for five years, Summers discovers that many participants within the beer crawl never even heard of her store, let alone have visited the downtown area for quite some time; so the event allows her and her business a unique opportunity to experience some exposure.
"Some have never been here for years," she said. "Everyone is usually busy to make an extra shop during the day. It is a great way to get people down here."
For the past three years, the Craft Beer Crawl has been drawing local residents and visitors alike to Downtown Winter Haven to visit local businesses and sample craft beer and snacks.
More than 27 local downtown businesses participated this year, offering samples of craft beer, as well as snacks ranging from chips and dip to pretzels and brownies.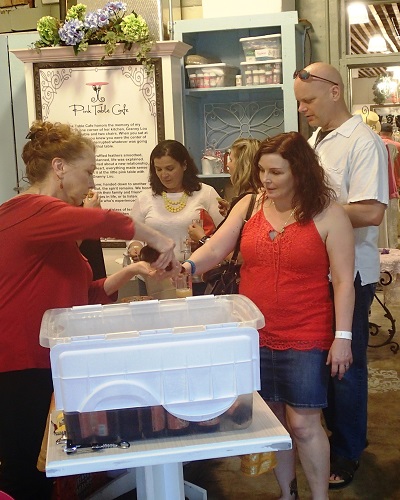 The annual event was modeled after a similar downtown event, the annual fall Wine, Chocolate & Cheese tasting event, which usually draws in 700 participants each year.
When the beer crawl first started, it sold 200 tickets; this year, they managed to sell up to 500 tickets, explained Anita Strang, Main Street Winter Haven Executive Director.
"It is a great way for people to connect in the different spots and check out what the business has to offer and things like that," she said. "So it's really just a lot of fun."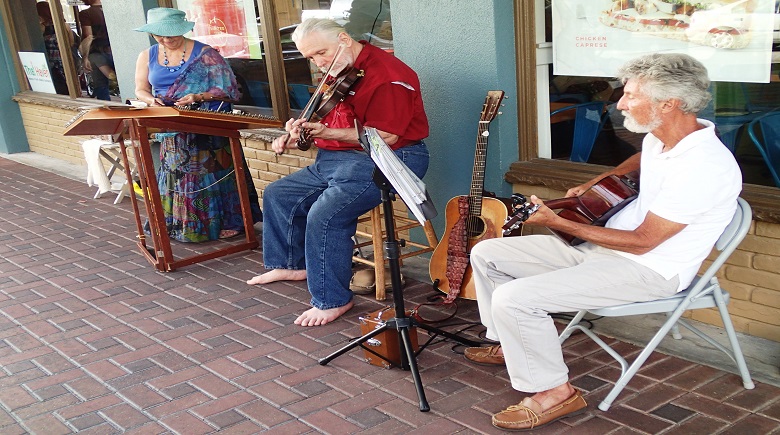 The craft beer for this year's event was provided by such breweries as Winter Haven's own Grove Roots Brewing Co., as well as Bold City Brewery in Jacksonville, 3 Daughters Brewery in St. Petersburg, and Breckenridge Brewery in Littleton, Colorado.
Joining the annual event for the first time this year were businesses such as Angelic's Bridal, The Catering Co., Jessie's Bar, Jensesn's Bar, and Tempo 1930.
Tempo 1930 is a small bar and bistro that opened last year, and has since become big on community, especially through events such as this, said Manager Brittany Rowin.
This year was their first time participating in the beer crawl, as they offered participants a sample of Karbach Tasty Waves as well as free chips and salsa.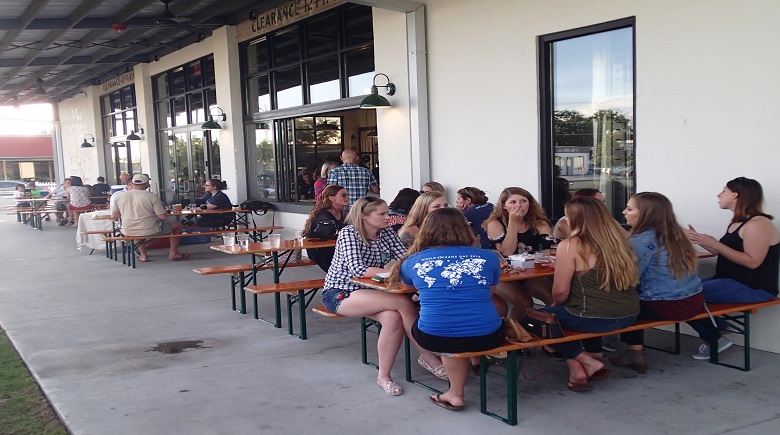 As such, the event managed to draw in many potential customers both old and new, thus allowing the new bistro to grow their local family, Rowin said.
"We like giving back, and we like getting involved with the rest of the community, much like the other businesses here in downtown Winter Haven," she said. "The nice thing about doing events like this…is it brings clients and customers in, and it gives them a viewpoint of what we do here."
For more information about future Downtown Winter Haven events hosted by Main Street Winter Haven, visit their website: https://www.mainstreetwh.com/