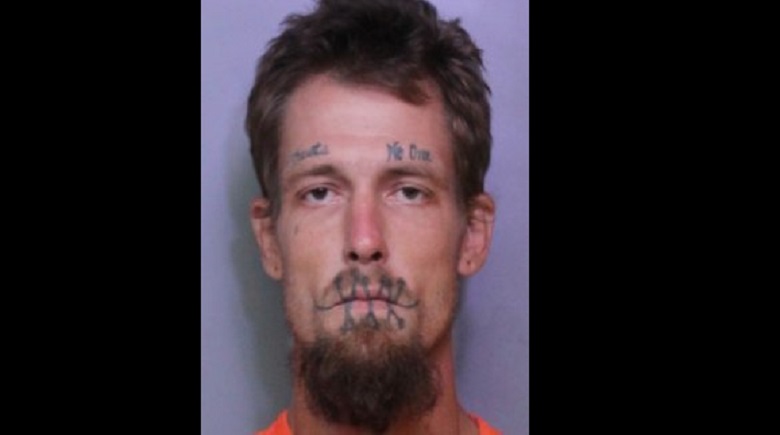 Winter Haven, Florida – According to the PCSO a Winter Haven man faces 2 counts of Attempted Murder In The 2nd Degree after allegedly stabbing two people where he once lived. According to published reports Justin Clark Handshoe, 8/16/1985, allegedly took an orange box cutter to attack a couple at a residence that he temporarily used to live in.
The attack occurred on Saturday, May 12, 2018. According to the arrest affidavit the suspect took and cut the first victim across the throat from ear to ear and while doing so the 2nd victim attempted to stop him. The second was stabbed in the head while trying to stop Handshoe. The suspect fled the scene.
He was identified by a witness at the scene and arrested. Handshoe has multiple charges over the last 15 years.