Mothers Paint Around At Third Annual Mother's Day Paint Around
by James Coulter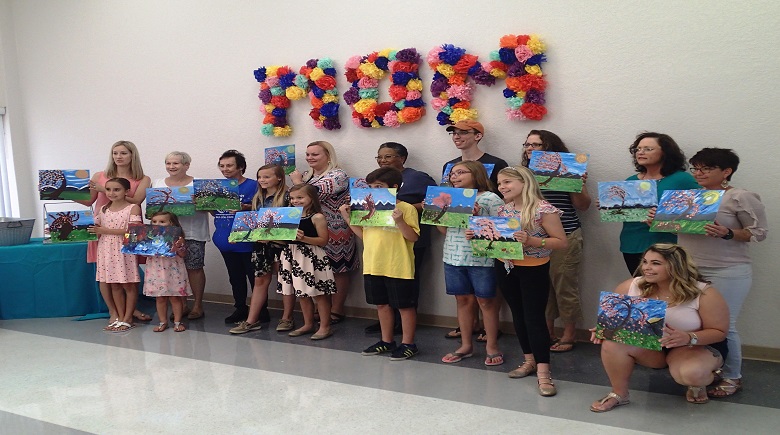 Debbie Edwards, a Winter Haven resident, doesn't consider herself to be an artist, but every Mother's Day weekend, she and her four children become miniature Picassos during the annual Mother's Day Paint Around in Winter Haven.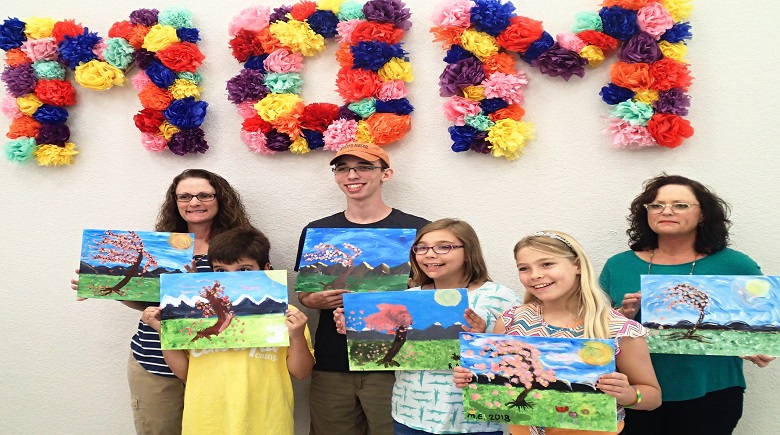 For the past three years, Edwards has been attending the annual Mother's Day event with her children and sister, allowing them the opportunity to unleash their inner artist.
"I love being with my kids all at one time because they are different ages and we are not always together, so this allows us to come together as a family," she said.
Since then, her own art style has improved, though she is not quite the artist like her younger children.
Aside from spending quality time together, Edwards love collecting their portraits that they've painted at the event and hanging them on the wall of their house for all to see and admire.
"Their personalities show in their pictures," she said. "It is a neat time as a mom with your kids where everyone can get involved and they have creative things they can do."
Hosted by the Winter Havens Parks, Recreation, and Culture Department, in cooperation with the Winter Haven Arts Ensemble, the annual Mother's Day Paint Around, has been offering mothers and their families the opportunity to explore their artistic side and exercise their creativity for the past three years.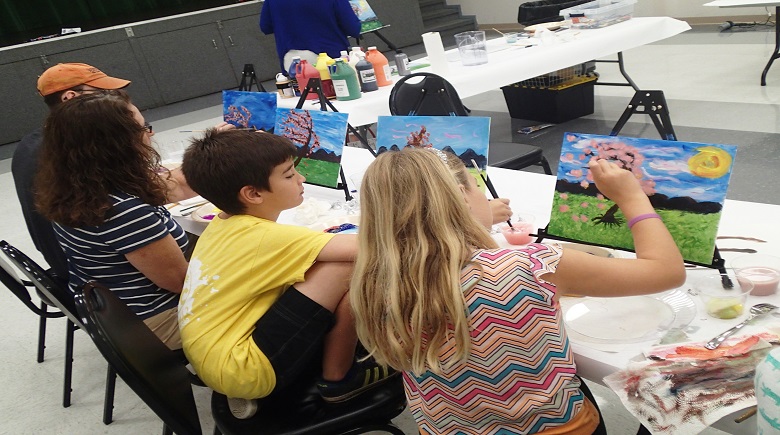 "It is a time to get kids and their moms together on Mother's Day weekend to do as little painting," said Donna Nixon, Winter Haven Recreation Supervisor.
This year's event drew in nearly two dozen aspiring artists spanning three generations as they gathered within the club room of the Chain of Lakes Complex in Winter Haven to learn how to paint a cherry tree under the instruction of local artist Carol Hughes, with this year being her first time offering instruction.
Many of the attendees, including Edwards, have been attending the art class since it started three years ago, and while attendance has grown, the overall size has allowed the setting to remain intimate, explained Jane Waters of the Winter Haven Art Ensemble.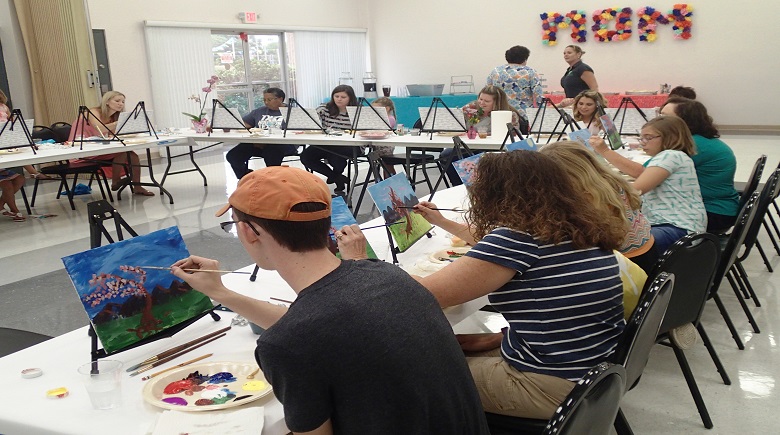 Waters appreciates events such as this because they help inspire residents who would otherwise not be interested in the arts to explore such an interest for themselves.
"It is important, not only for children, but also parents to engage in the arts," she said. "Everybody is an artist, and this gives them an opportunity to explore their own creativity."
With Father's Day right around the corner, the City of Winter Haven will also be offering quality time for fathers and daughters during the annual Daddy Daughter Dance, to be hosted at the Nora Mayo Hall on June 16 at 5 p.m.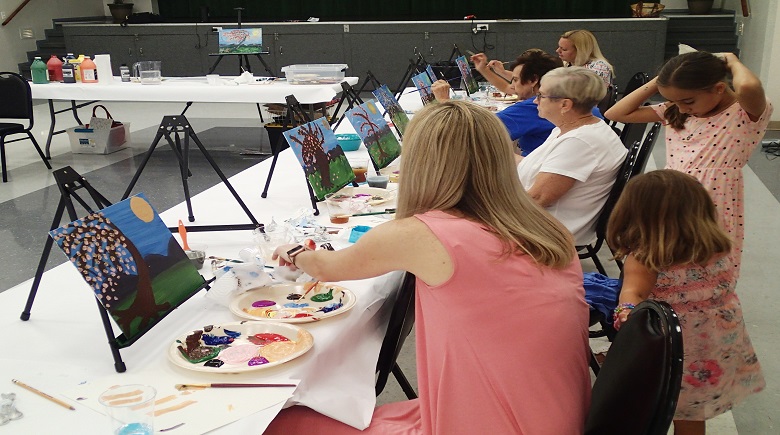 Tickets range from $10 to $15, and will go on sale starting May 14. For more information, contact the Winter Haven Recreational & Cultural Center at 863-291-5675.