Duke Energy Volunteers Come Together to Restore Habitat at Lake Wales Ridge
By Allison Williams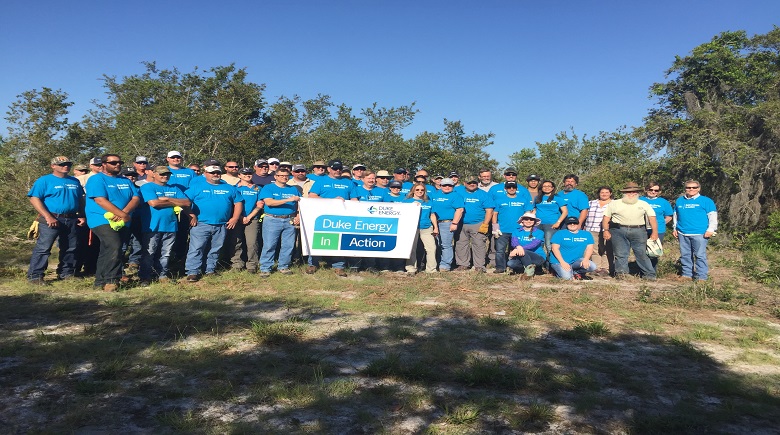 On Monday, Duke Energy and Bok Tower Gardens partnered together for a volunteer event aimed at restoring the Lake Blue Scrub, which is part of the Lake Wales Ridge habitat. The location of this restoration project is 1801 Hobbs Road, Auburndale, Florida, 33823.
Jerry Miller, Government and Community Relations Manager and Nancy Dodd, Public Relations Assistant welcomed all the volunteers to the event. Miller stressed the importance of Florida's scrubland. "If you're from Florida or you've been here a long time, then you have an appreciation of the scrubland," Miller said.
Peveeta Persaud, Duke Energy Spokesperson, is committed to giving back to the community and environment. Duke Energy is participating in 62 events throughout 35 counties in the state of Florida this month for Duke Energy in Action month.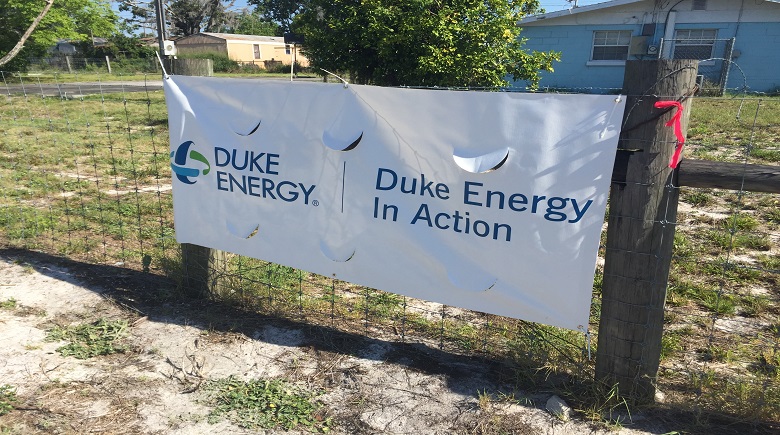 "Duke Energy is committed to being a good environmental steward and community partner, Persaud said. "We are proud to partner with local agencies in Polk County to give back and to show that we are true neighbors in the area. We live here, we work here, we raise our children here, and we are proud to be able to reinvest not only grant money but also our time and energy put back into the communities."
This is Duke Energy's second year in a row partnering with Bok Tower Gardens to put on a volunteer event such as this restoration project.
David Price, President of Bok Tower Gardens in Lake Wales shared with volunteers that Bok Tower Gardens is one of 43 public gardens organizations in the United States that currently work with rare plant conservation.
"One plant in particular is the plant we are introducing onto this property and that is scrub lupine," Price said.  "Scrub lupine is a plant that could go extinct in our lifetime. We are working to propagate that plant and then put that plant back out into the wild. There are only one or two sites where it occurs naturally and those sites are vastly being encroached upon."
Price expressed his gratitude for all the volunteers who came to help remove the scrub overgrowth and enhance the scrub lupine habitat in order to improve biodiversity.
Whitney Costner, Conservation Biologist at Bok Tower Gardens appreciates the partnership Bok Tower has with Duke Energy. She stressed the importance of recovering scrub lupine.
"The scrub lupine is federally and state listed as endangered," Costner said. "The recovery goals for this species is to propagate plants and establish populations on publically protected lands. We've selected this site with FWC (Florida Fish and Wildlife Conservation Commission) as a reintroduction site to help create populations so it can persist into the future. Part of that is clearing the landscape of all these really dense oaks, because what the lupine needs is open sandy spots so it can flower and set seed."
Tom Palmer, Writer, Blogger and Wildlife Explorer brought photos of various plant species to educate the volunteers. He explained how far the land has come even since the 1980s when there was no garbage pickup available and people would dump trash into the woods.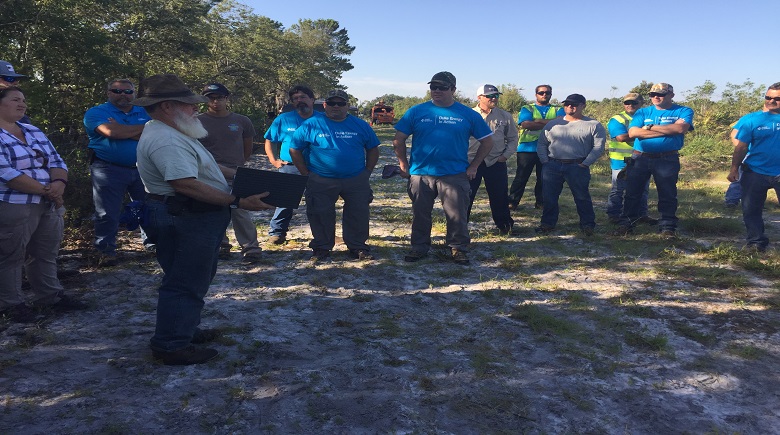 Between the educated staff and helpful volunteers, The Lake Wales Ridge made tremendous progress in just a few hours. People scattered about and worked tirelessly for a few hours to condense the scrub, pull unnecessary weeds and improve the habitat so that the scrub lupine can thrive in its new habitat.