Winter Haven Went To The Dogs With Bark In The Park
by James Coulter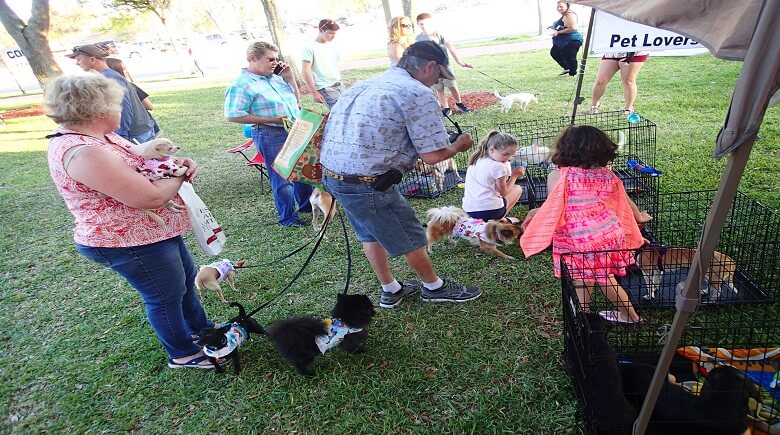 Debbie Anderson, a Winter Haven resident, takes her 2-year-old dachshund, Greta, to the dog park regularly to walk and run. She even practices mock races with her in their backyard.
All of their training paid off last Friday as Greta scrambled to the finish line with her tiny little paws, winning the race for the "Fastest Wiener Dog in Winter Haven."
This was not only their second year competing in the race, but the second time Greta faced off in the final race against Maggie, who was last year's champion.
Even though Greta won second place last year, she managed to snatch the first place title in this year's race.
Anderson loves having her dog compete, but also loves being among other local dog owners at the annual Bark in the Park.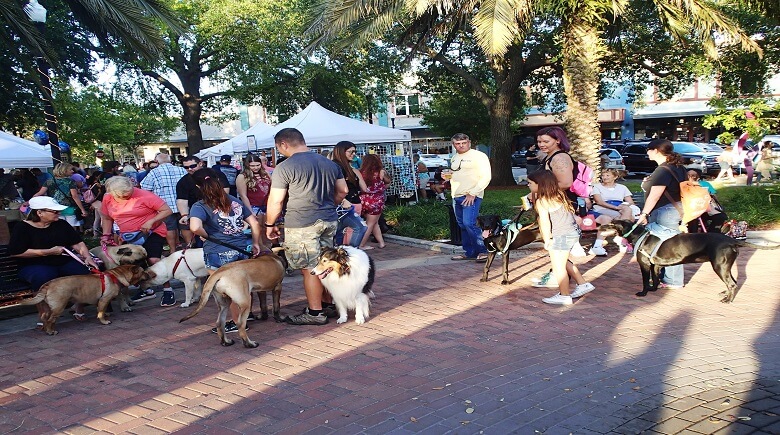 "I have been coming for several years, and it is a fine time to see friends and see all the different kind of dogs," she said. "It was fun to see all the different dogs…and it is just a really nice thing that the city does."
Bark in the Park, hosted by Main Street Winter Haven, has been offering free community fun to local residents and their four-legged friends for the past several years.
With attendees encouraged to bring along their pet dogs, Central Park in Downtown Winter Haven becomes swarmed with canines big and small, from the tiniest Chihuahua to the largest Great Dane.
Being able to see such a variety of dog breeds in one place is the best part for Main Street Winter Haven Executive Director, Anita Strang, who always brings along her own dog, Zephyr.
"I think everybody coming out and seeing all the different breeds of dogs, it is a lot of fun and a great way for our vendors to connect with pet owners," she said.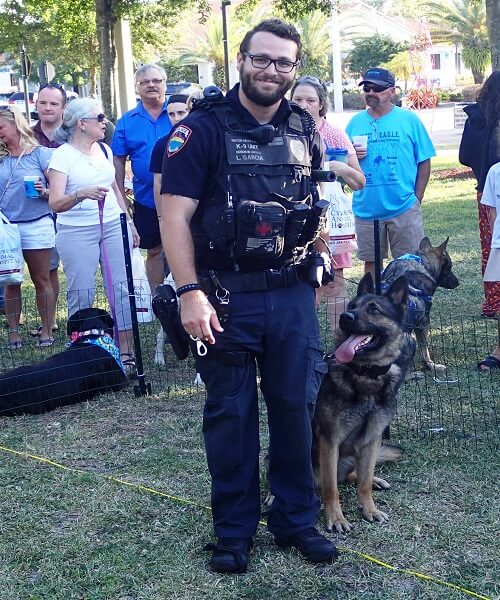 This year's event included a demonstration of the Winter Haven Police Department's K-9 Unit, which was included along with the many other activities including food trucks and vendors, featuring booths from local pet-oriented businesses and organizations such as Cypress Animal Hospital and the Humane Society of Polk County.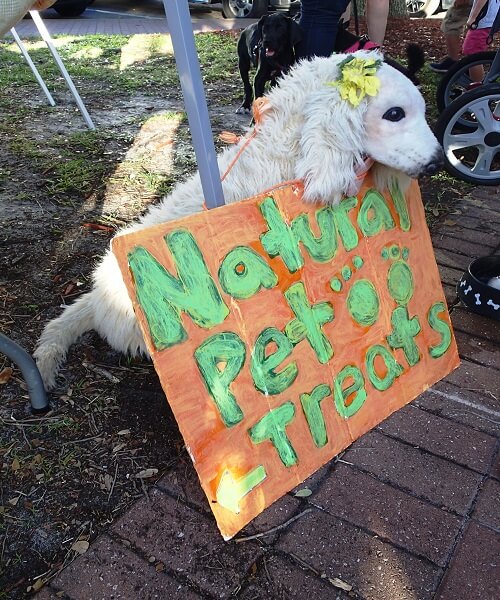 The Humane Society often comes out to event such as this with their adoption wagon in an effort to get many of their no-kill shelter pets adopted.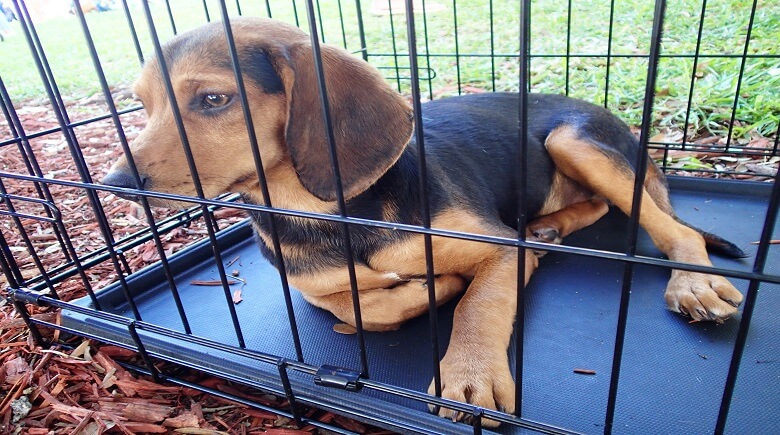 While this year's event did not see any dogs adopted that evening, there was at least one person willing to visit the Humane Society the very next day, explained Lisa Baker, Humane Society Executive Director.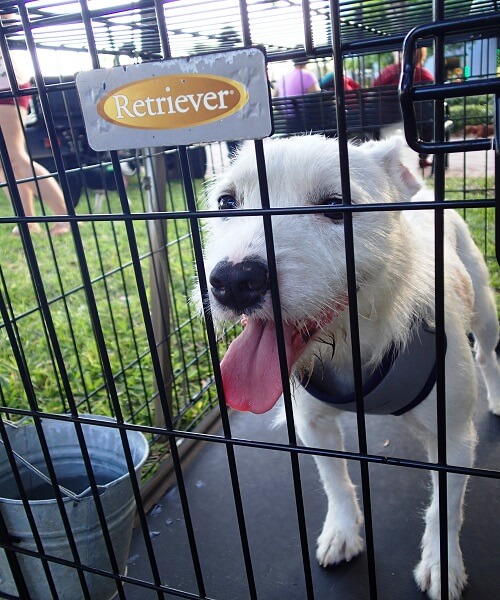 "We are here let people know that there is a need for homes for the homeless animals here in Polk County and to spread the word about these animals needing homes," she said.
More than seven years ago at a similar community event, the Humane Society had one puppy adopted by a local resident, Cheryl Slay, who returned home that day with a nine-pound puppy, Baily.
Seven years later, and Bailey has since grown to be almost as large as his owner, who was inspired to adopt him shortly after losing her old dog.
Slay loves attending events like this with her dog, as it allows them the opportunity to meet and greet fellow pets and pet owners.
"It is a wonderful place to get your dog from," she said. "Get him out to socialize with the other dogs. I love the same thing, socializing with other people with their dogs and to see the dogs with the Humane Society."