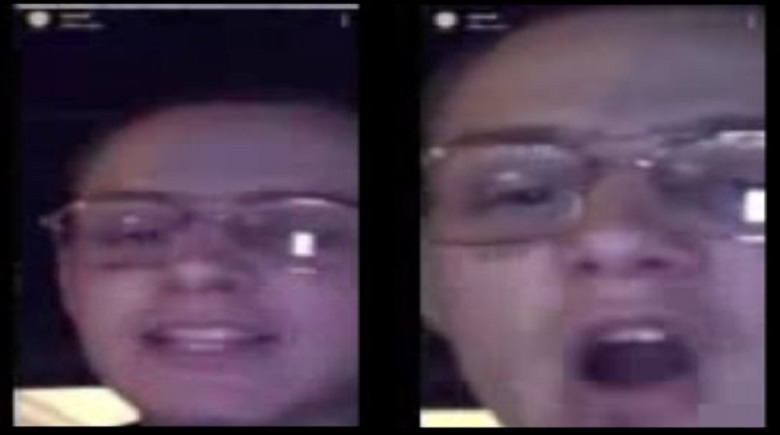 Lakeland PD Release:
School Resource Officers were able to locate Gleydura and bring him into an office. Gleydura offered his phone to officers to see the video that was located on Snapchat. The video was cut short and did not contain the threats. Officer Leach received the full Snapchat video from Deputy Stevens and it said the following:
"I guess it's a problem that I'm a f****** liberal because six f****** hicks. Want to f******* tell me I'm a faggot for painting my f******* nails. I want to kill them, I'm going to kill them. I'm going to commit manslaughter on Tuesday." Jared is seen in the video talking to the phone.
Gleydura was cooperative during the interview with officers and no weapons were located in his possession. He said he was just upset for being called a faggot and being picked on. He repeated that he wasn't going to hurt anyone and he would never kill anyone. He said he was only passionate about his stance and was emotional when he posted the video. Detectives also interviewed Gleydura and searched his residence and no weapons were located.
Officer Leach determined Gleydura's posts on social media met the criteria for Florida State Statue, 836.10, Written threats to kill or do bodily harm. The statue says that any person who makes, posts, or transmits a threat in a writing or other record, including an electronic record, to conduct a mass shooting or an act of terrorism, in any manner that would allow another person to view the threat, commits a felony of the second degree. Gleydura was placed under arrest and transported to the Polk County Jail without incident.
Arrested:
Jared Timothy Gleydura, 18 years, Lakeland, Florida.
Charge: F.S.S. 836.10, Written Threat to Kill or Injure, Felony 2