APRIL COWL NAMED EMPLOYEE OF MONTH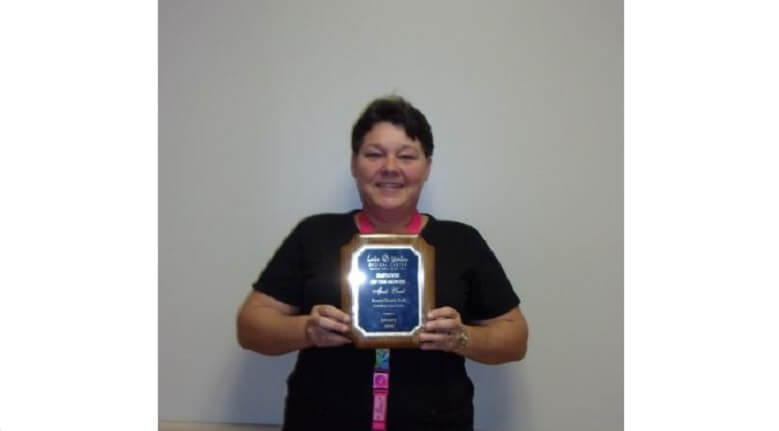 Lake Wales, FL – April Cowl, a Mental Health Tech who works in the Geriatric Psychiatric unit at Lake Wales Medical Center, was named employee of the month for January at the hospital.
"April loves working with the geriatric population," a coworker said in nominating her for the award. "She always listens to what the patient wants. She has a very good positive attitude, and she'll do anything necessary, whether it's her job or not." April recently went "above and beyond" by traveling to a skilled nursing facility to be part of the "welcoming committee" for one of the unit's patients. "Her familiar face made him feel more secure than would otherwise be the case," her supervisor said.
April has worked at LWMC since February 2016.