Captain Fred's Airboat Nature Tours Offers a Unique Nature Experience
By Allison Williams
 Captain Fred's Airboat Nature Tours is a boat tour agency located on Lake Hamilton. Captain Fred's is a place where locals and tourists come to enjoy a day in nature and on an airboat.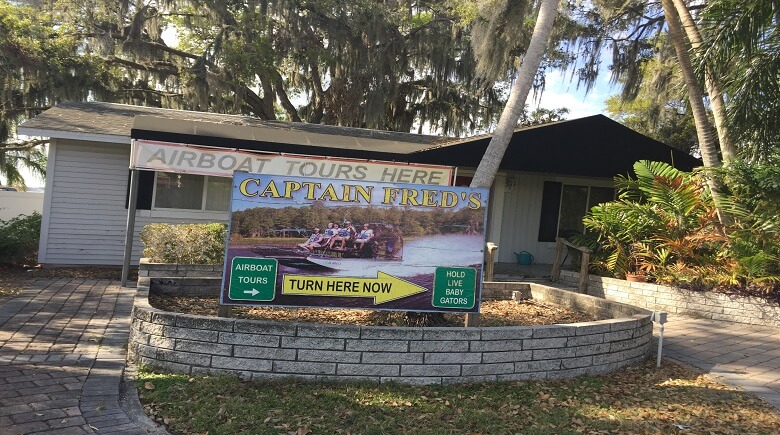 Wayne and Bonnie Neidlinger took over Captain Fred's around 2001. Captain Fred, cousin of Wayne retired and handed over the business. Rachel and Shiloh help run the day-to-day operations at Captain Fred's. Rachel is in the process of getting her captain's license. Luke and Joe are also a part of captain Fred's team. The goal is to have four captains to operate the airboats: Luke, Joe, Rachel and Wayne.
The Neidlingers have a love for the outdoors. Originally from Northern Indiana, they both grew up around exotic animals. Several years ago, Wayne was given a black cub bear named Susie for his birthday. They helped raised her and watched her grow for three years. She grew up to be a large bear, taller than Bonnie when she stood up on her back legs.
The Neidlingers carried their passion for nature and animals to Florida, where Captain Fred's is located today. They are licensed to keep small alligators on property, including a baby 7-month-old alligator named Taz and 8-year-old gator named Trixie.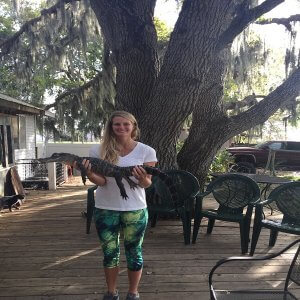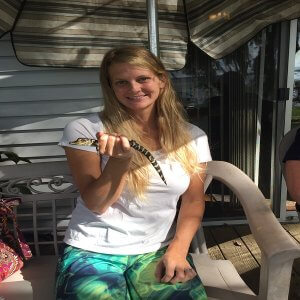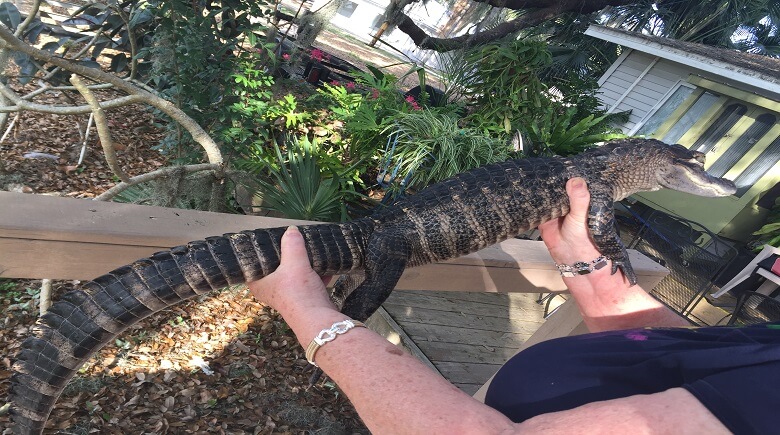 Bonnie has a close bond with her gators. "I love the baby alligators," Bonnie said. "They are so cute."
While on the airboat tours, the captain and guests do not touch or feed any wild alligators. There is a fine for anyone caught doing so to wild alligators.
Having the opportunity to interact with docile alligators on property, this makes Captain Fred's stand out. Employees do their best to provide entertainment for all ages, so that children and adults can enjoy themselves.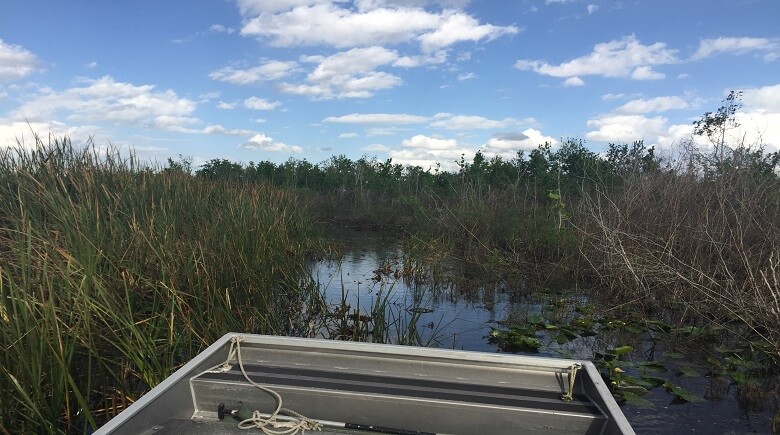 At Captain Fred's, they take what they do very seriously. They remain professional and follow guidelines. All captains go through vigorous training and licensing to become licensed airboat operators.
The business has grown over the years. It started out with just one airboat on property for tours. Today, there are two running boats with a backup boat available in case either of the two malfunctions.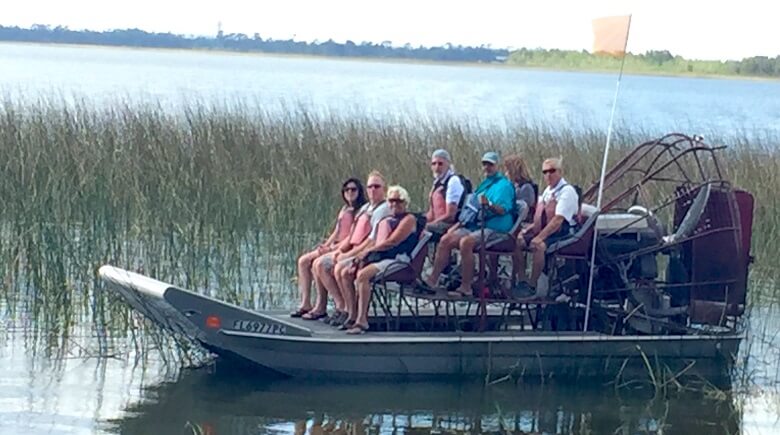 The current airboats were custom made right on Lake Hamilton at Combee Airboats.
People come from all over the world to experience an airboat tour at Captain Fred's. The tour starts off with guests given the opportunity to hold the alligators on the porch overlooking Lake Hamilton. They then board an airboat with one of the licensed captains and begin their journey.
The captain points out all aspects of nature, including the birds roaming around the water's surface or flying by. There are tons of species seen on each tour, from the white ibis bird to the Louisiana heron to the common gallinule.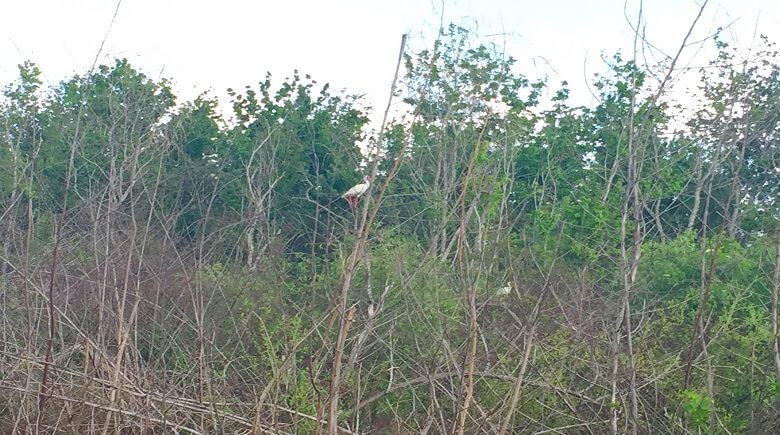 Also in and around the water of Lake Hamilton are many plant species, including the arrowhead flower, white hibiscus and primrose willow.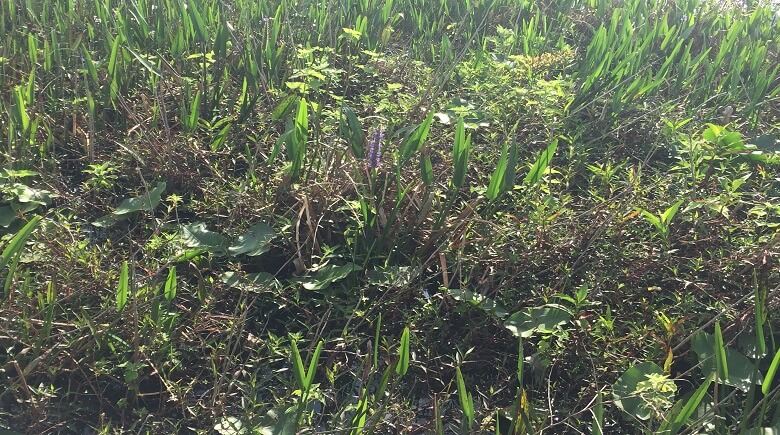 Gators, big and small live in the waters of Lake Hamilton and the airboats get close enough for guests to see the gators lurking in the water to take photos of. They get close enough for photos, but stay far enough away as to not interfere with the gators in their natural habitat.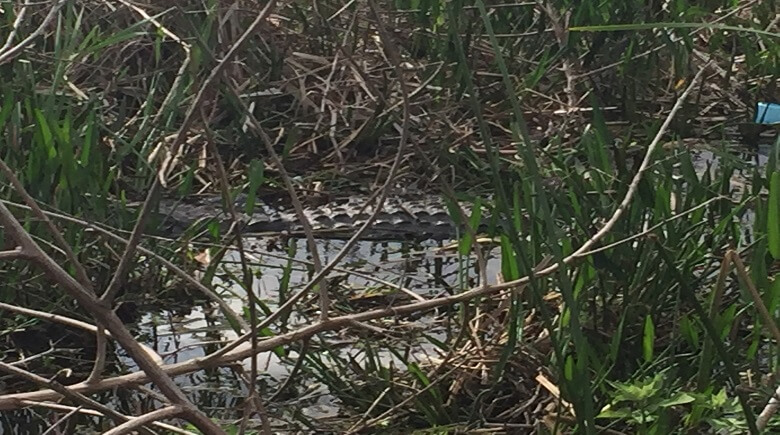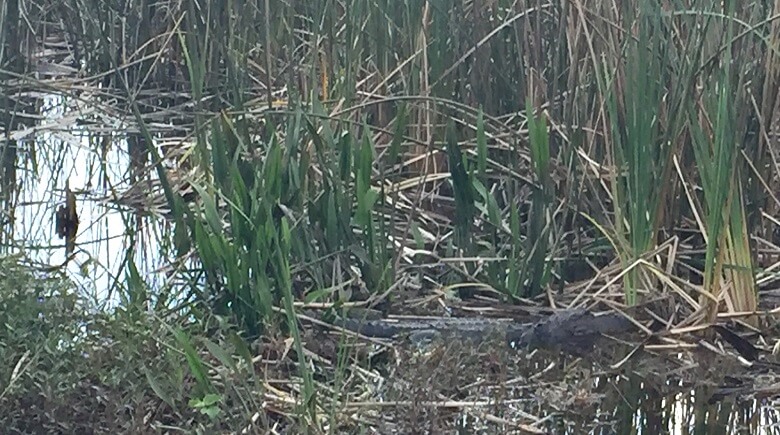 What keeps Captain Fred's in business is its loyal customers. Bonnie and Wayne have a lot of repeat customers who live locally, but also word of mouth brings tons in from all over Florida, and even from all over the world.
Bonnie believes in giving people a memorable experience. "When people walk in our door, we don't just treat them as customers," Bonnie said. "We treat them as friends and want to give them their money's worth. We are here to give people a good time, and that's what it's about."
Captain Fred's Airboat Nature Tours is located at 4700 Crump Road, Suite C – US 27
Lake Hamilton, Florida
Phone: (863) 696-1637
Website: