The Ridge Scenic Highway CME will host the 16th Annual "39 Mile" Yard Sale on Saturday, November 4th2023, from 8:00 am – 2:00 pm along the entire length of the Ridge Scenic Highway, (SR-17), from Haines City to Frostproof. Vendors are encouraged to reserve their space at one of numerous official sites as thousands of "treasure hunters" are expected.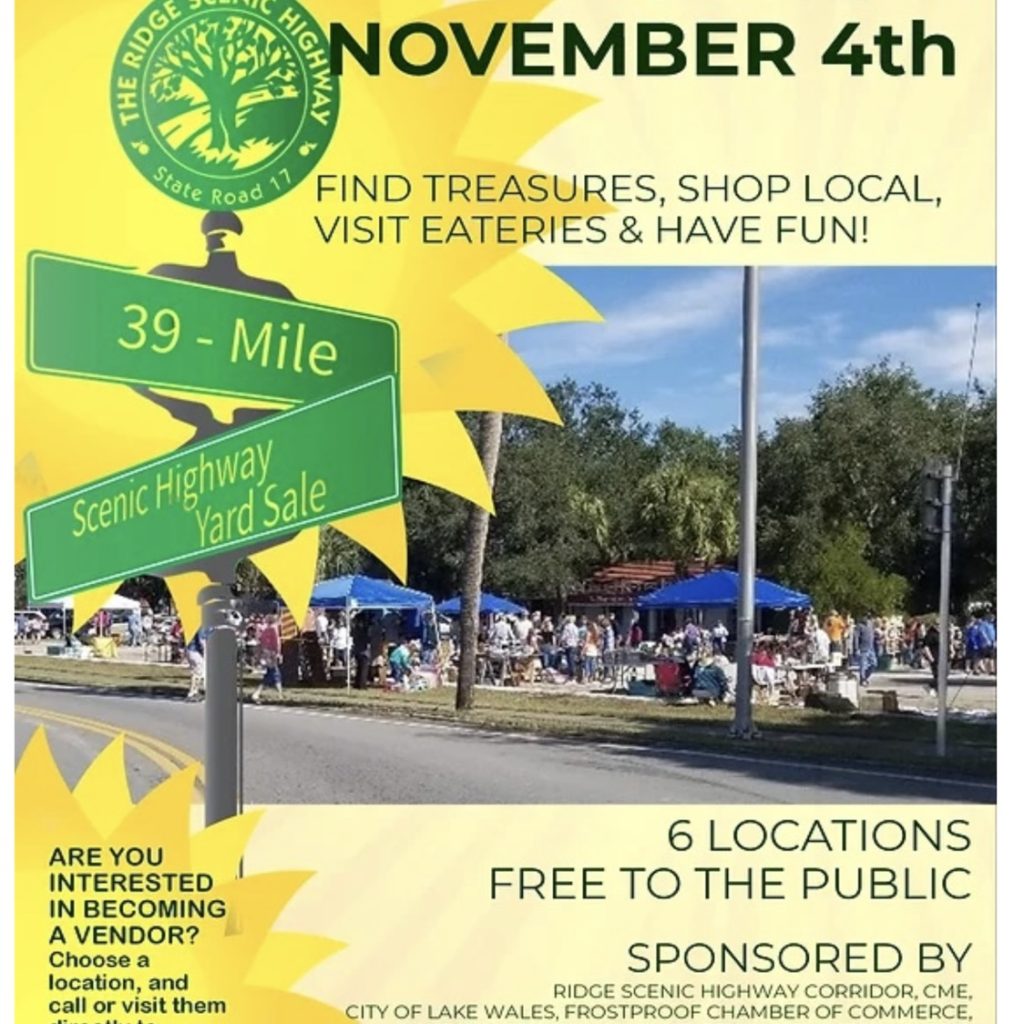 In previous years, spontaneous vendors have sprung up all along the highway and area restaurants, shops, and service providers offer enticing "Yard Sale" specials throughout the day. The "39 Mile Yard Sale" was started in 2007, to encourage tourism in the Central Florida communities along the Ridge Scenic Highway, and to promote awareness of the natural beauty of the Lake Wales Ridge, an area of rolling hills and scenic vistas; including many historic sites and nationally recognized attractions.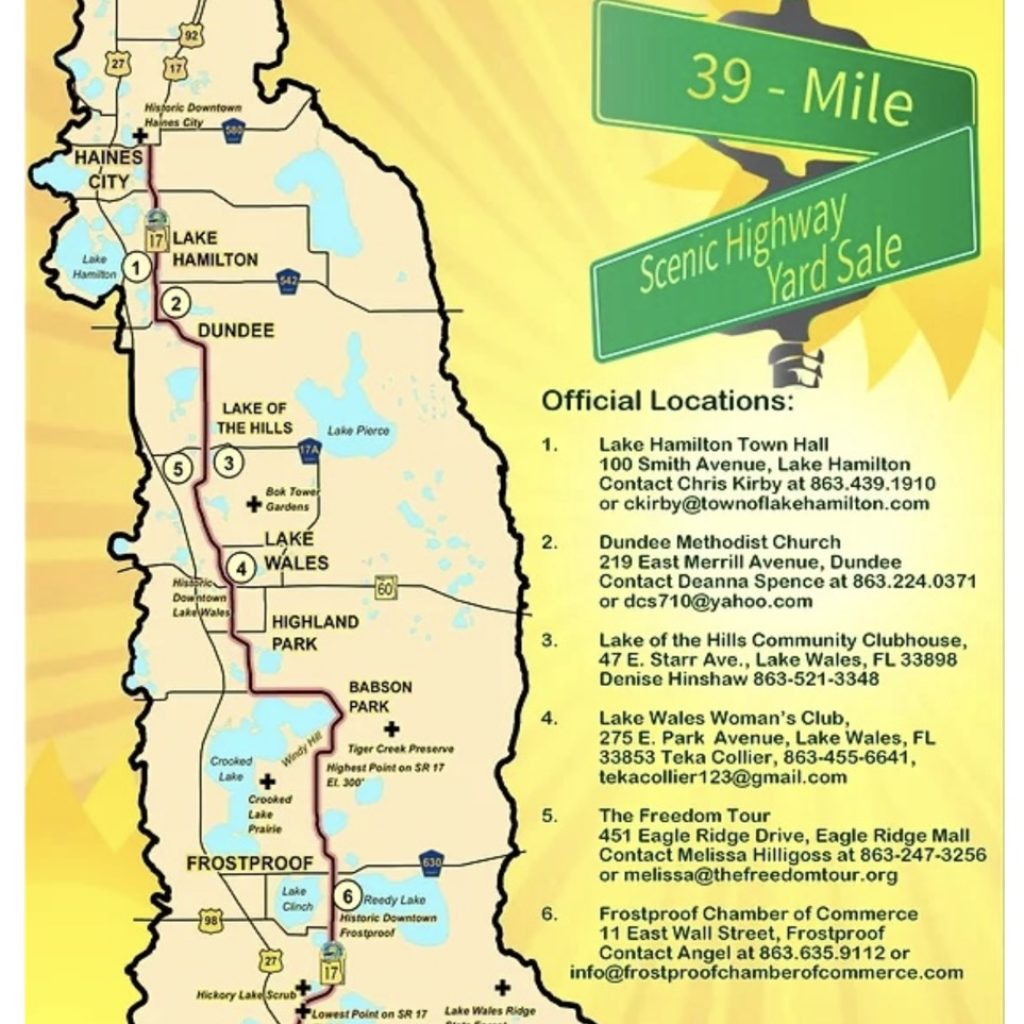 39-Mile Scenic Highway Yard Sale November 4, 2023 8:00 a.m. – 3:00 p.m.
Six Official Locations
LAKE HAMILTON:
Town Hall Grounds, 100 Smith Ave., Lake Hamilton, FL 33851
Angie Hibbard or Doug Leonard at 863.439.1910, [email protected]
​
DUNDEE:
Dundee Methodist Church, 219 Merrill Ave., Dundee, FL 33838
Deanna Spence, 863.224.0371, dcs710@yahoo.com
​
LAKE OF THE HILLS
Community Clubhouse, 47 E Starr Avenue., Lake Wales, FL 33898
Denise Hinshaw 863-521-3348
​
LAKE WALES
The Freedom Tour 451 Eagle Ridge Drive, Eagle Ridge Mall
Contact Melissa Hilligoss at 863-247-3256 or [email protected]
​
LAKE WALES:
Lake Wales Woman's Club, 275 E. Park Avenue, Lake Wales, FL 33853
Teka Collier, 863.455.6641, [email protected]
​
FROSTPROOF:
Downtown, 11 E. Wall St. at SR 17
Frostproof Chamber of Commerce – Angel, 863.635.9112, info@frostproofchamberofcommerce.com
​
Questions? contact Jennifer Nanek, President/City Clerk, City of Lake Wales 863-678-4182×1254 [email protected]
​
Visit the Ridge Scenic Highway Facebook page, www.ridgescenichighway.com and www.visitcentralflorida.org