Cypress Gardens Water Ski Show Hosted a Back to the Future Style Ski Show
By Allison Williams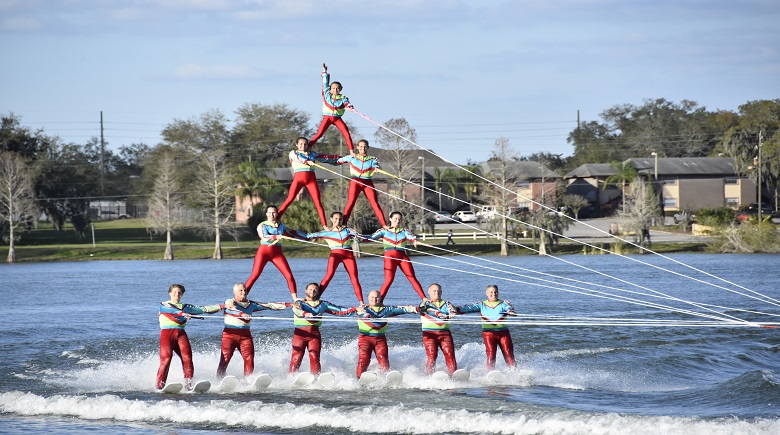 On Saturday, the Cypress Gardens Water Ski team performed a show for the community. The recurring event is free to the public and takes place the third Saturday of every month on Lake Silver in Winter Haven.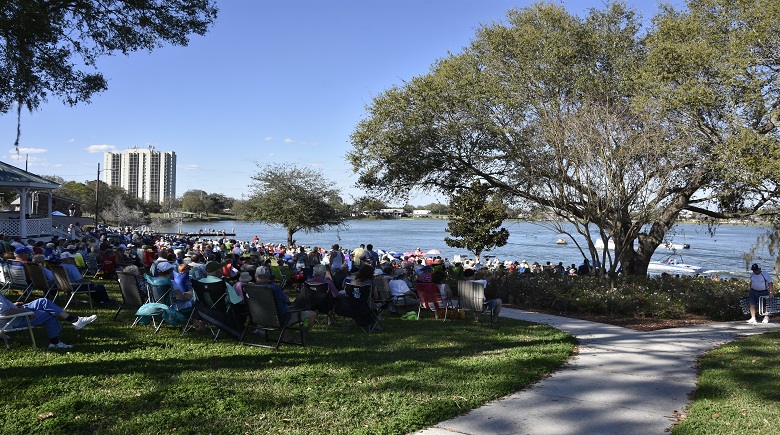 The Cypress Gardens Water Ski team is a non-profit 501c3 organization. The show is completely free to attend so the team relies on help and donations from the community to be able to put on the shows that they do month after month.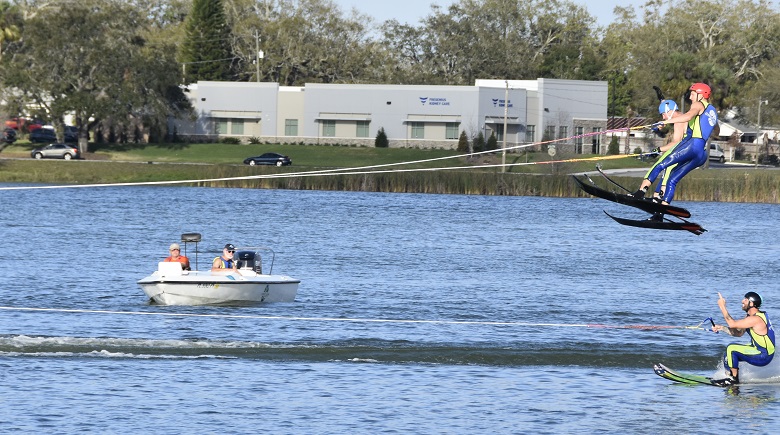 A concession stand is always available to the guests at the monthly shows. Whether it is a sweet treat, a burger or an ice-cold drink, the concession stand has plenty in stock to feed those who want to sit back, relax and enjoy a treat while watching the show.
There are t-shirts and official 2018 show calendars for sale at the concession stand as well. A 50/50 raffle takes place and guests are encouraged to purchase raffle tickets and support the ski team in doing so.
The Wip Show began Saturday afternoon at 3:30 with the main show following at 4:30.
The Cypress Gardens Water Ski team is always thankful to their supporters. Without the support of businesses and people around the community, they would not be able to provide creative costumes for the performers or be able put on the show for everyone to enjoy.
Businesses that received a special shout out at this month's event include Wawa, Citizens Bank and Trust and the American Legion. American Legion gives the ski team a place to store their boats.
Children and adults of all ages performed during the Wip show. Toward the end of the Wip show, the performers mastered a three tier human pyramid.
With the main show having a Back to the Future theme, the first half of the show was geared toward the past and the second half of the show was geared toward the future.
For those who know the Back to the Future movie from the 1980s, Marty McFly and Dr. Emmett Brown showed their faces a few times throughout the ski show.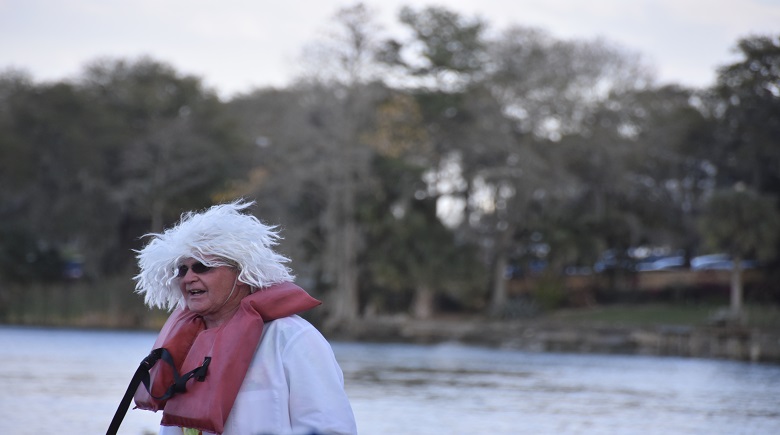 Amy Kaeberle, a new Winter Haven resident, attended the ski show for the first time.
"This was my first time coming to see the ski show, and I was extremely impressed by the turnout, the talent and the energy," Kaeberle said. "Both the kid and adult skiers and performers were so much fun to watch and it's so obvious that they love what they do. I'll definitely be back to see more in the future!"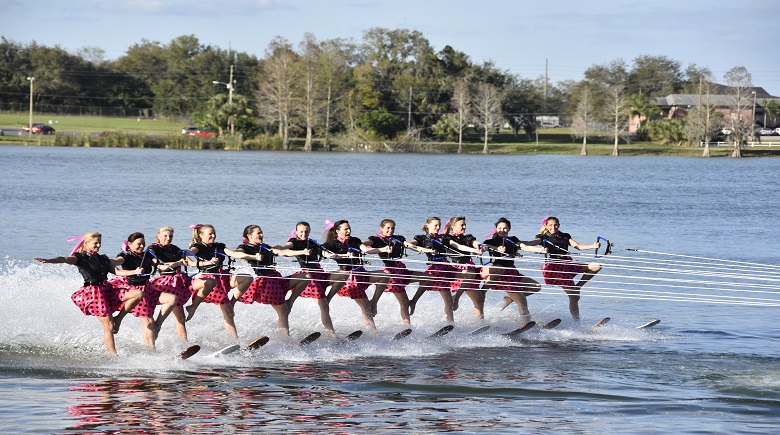 The next Cypress Gardens Water Ski show will take place on March 17, 2018.
Location:
100 Lake Silver Drive
MLK Jr Park
Winter Haven, Florida 33880.