UPDATE: Jackie Hammock has been located in Georgia and is safe. His family are making arrangements for his return.
SILVER ALERT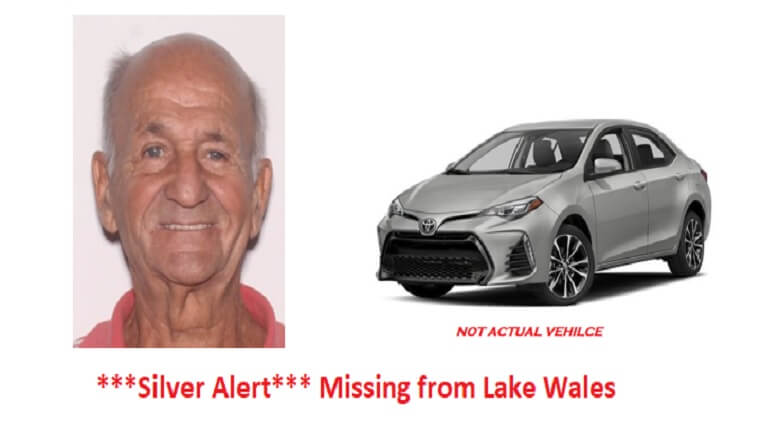 On February 14, 2018, at approximately 10:09 am, 73-year-old Jackie Hammock left the assisted living facility he resides at in Lake Wales. At 8:42pm, staff at the facility notified law enforcement of his absence. Through our investigation, it was determined that Hammock rented a silver, 2017 Toyota Corolla (FL Tag BWEK84) on 02/13/2018. Hammock suffers from dementia and has spoken, recently, of traveling to West Virginia or Vero Beach. If you have any information on Hammock's whereabouts please contact Detective Jonathan Fletcher at (863)678-4223 ext.264. (Note: The facility where Hammock lives is not a secured facility and residence have the freedom to leave throughout the day).
Hammock was last seen wearing a light blue T-shirt and navy blue shorts. He is 5'07" and weighs approx. 175lbs.