Cupid's Craft and Vendor Fair
by James Coulter
For most people, Valentine's Day is about spending time with the people that you love.
For others, like Anna Peacock of the non-profit organization Oscar's Cause, it's also about the animals that you love.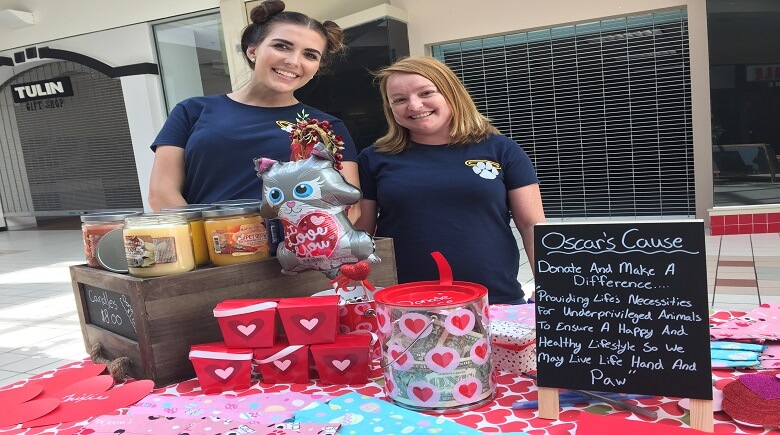 Peacock was one of more than a dozen vendors spreading such love by selling their wares during the Cupid's Craft and Vendor Fair at Eagle Ridge Mall on Saturday.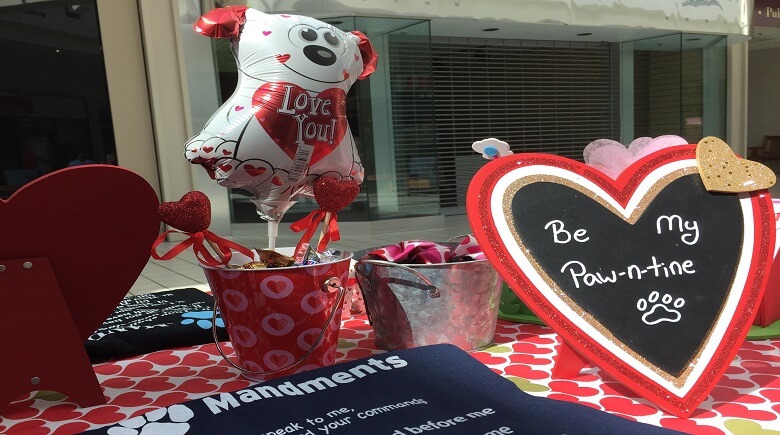 Oscar's Cause is a non-profit organization that helps provide aid to pet owners who are experiencing financial stress meeting the immediate healthcare needs of their pets.
The organization was named after a young dachshund of the same name, Oscar, who belonged to a local family and lost its life three years ago after falling ill.
To ensure that no other pet owner ever has to experience the same pain of losing a pet due to health issues, Oscar's Cause was started to ensure that pets receive the healthcare they need.
"We are one of a kind, there is none else like us out there to help with their pets," Peacock said.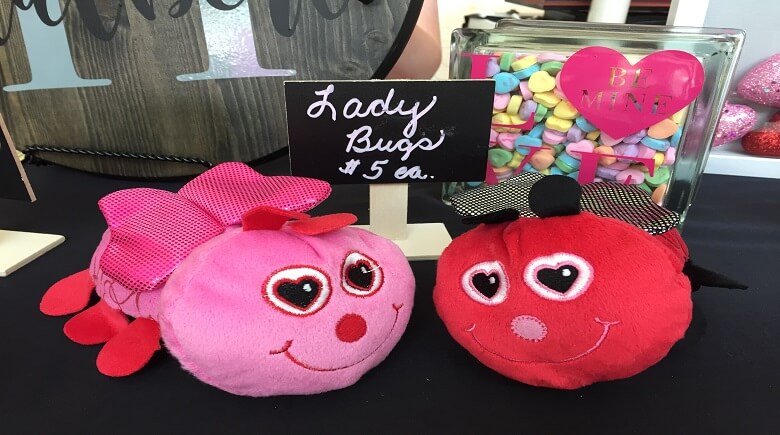 The mall's craft fair helped provide a venue through which their organization was able to raise funds by selling pet products such as bandanas and bows, as well as spreading awareness about their program.
"It has been pretty good," she said. "This has met expectations, we have been able to talk to people and let them know things are improving."
Osacr's Cause was but one of many other vendors at the fair that day, as many others were local artisans and craftsmen using the event to help spread their own special kind of love.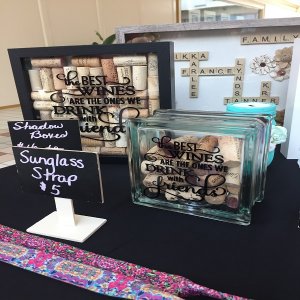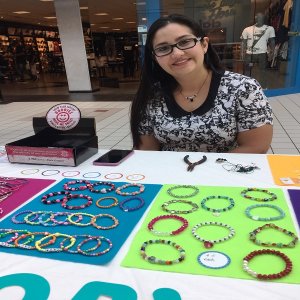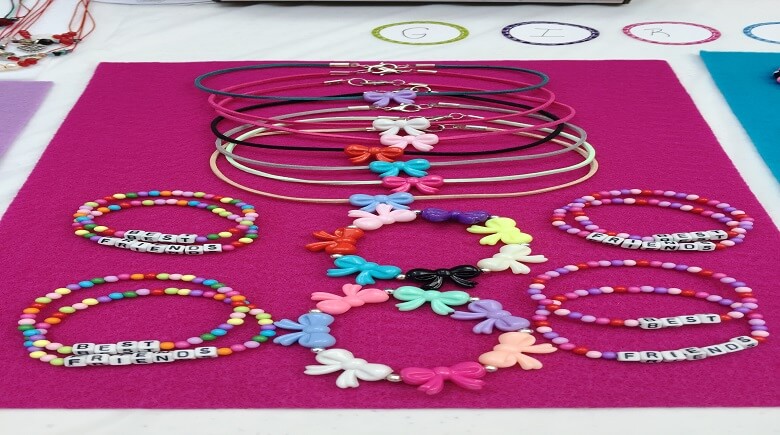 For Karlee Halbert of Karlee's Custom Creations, that love was her own passion of making personalized items, which she has been selling through her small startup for the past five months.
She learned about the event several months ago through Facebook, and considered it a viable opportunity to share her crafts and her love of making them with others.
Through the event, she was able to sell several of her custom items ranging from chapstick and pot holders to a serving tray.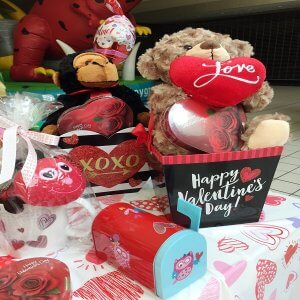 "I like to make stuff," she said. "I can make my creativity into anything I make…[and] I have been pretty successful."
For other vendors, like Tammy Green of Tie Me Knot, the event allowed her to share a passion that she shares with her loved ones, especially her sister and daughter.
All three attended the event to sell their handmade crafts, including candles, hand lotions and scrubs, keychains, and towel angels.
Originally from California, Green has been selling most of her items on-line and at other events, with this being her first one at the mall.
While the overall traffic was slow with a low turnout, the event nevertheless allowed her the opportunity to reach a wider audience.
"Overall, I think it is a nice day," she said. "There is some traffic, just not much that we anticipated."
This was the attitude of many other vendors like Lorraine Cruz, who specializes in custom jewelry, and was able to sell several items during that day's event.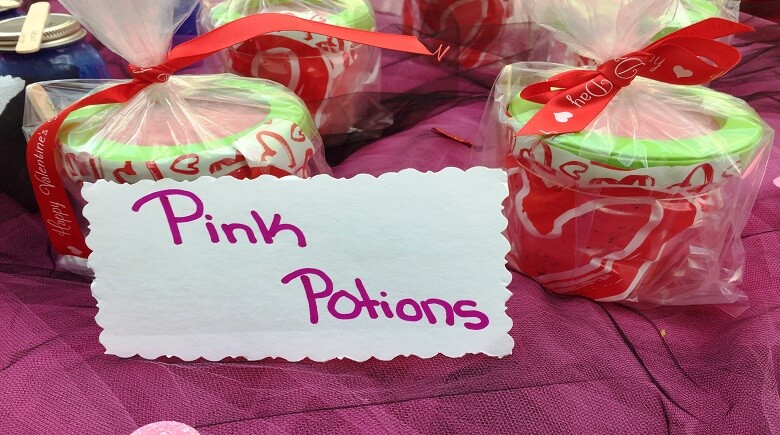 "It is good," she said. "I hope more people will come by. Would like to expect more people to come by, and everything else is good."