Cornerstone Hospice: Dead Loved Ones Remain "Forever in our Hearts"
by James Coulter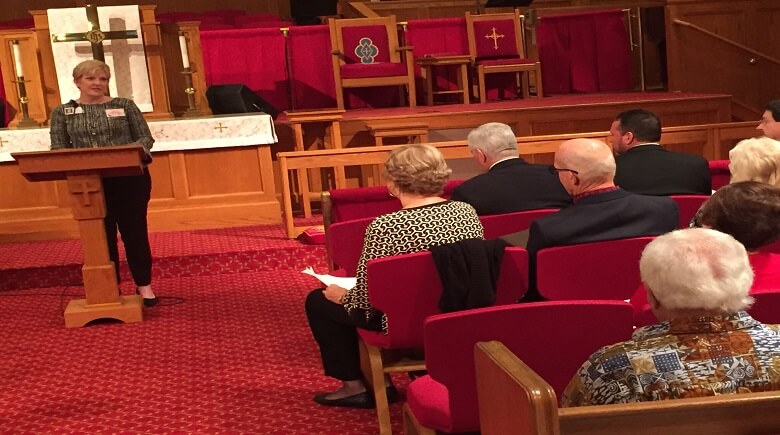 Bonnie Howell and her late husband Charlie were two inseparable peas in a pod and yet also polar opposites. But as the saying goes, opposites attract.
Charlie was a former Marine, native Floridian, and an avid Gators fan and outdoorsman whose rugged personality made him a staunch conservative, while Bonnie was a Yankee girl from New Jersey who "leaned a little left to his liking."
Nevertheless, the two were a match for each other who did everything together from operating and selling a business, traveling across the country, and even arguing about politics.
As former divorcees, both found companionship with each other that they were unable to find in their former marriages. As such, their relationship was truly a blessing.
"We both felt lucky to find each other better late than never," Bonnie said. "It was a blessing to feel real content and commitment."
Sadly, this relationship made in heaven would end with one of them departing for heaven a year and a half ago with Charlie passing away.
His passing forced Bonnie to face her two greatest fears: losing love and being alone.
She would go on to join a grief support group at Cornerstone Hospice in Lakeland, where she learned that love is never truly lost and she will never truly be alone.
Interestingly enough, through her sessions with the group, aside from receiving support from and providing support to other group members, the one thing that helped her through her time of grief were the trite and cliché sayings that people often give to others during that time.
"These expressions are true, and that is why they bring people comfort," she said. "That is why they are trite: because it helps to hear them. To say nothing is worse than saying something that is incorrect. Take the love no matter how it is offered. You deserved it, and so does the person who died. Take that love and spread it."
Bonnie was one of the group members who shared their experiences through the services provided by Cornerstone Hospice during the Forever in our Hearts celebration last Thursday.
The event, which was hosted at Lakeland's First United Methodist Church, providing the opportunity for other people within the community to learn about the grief counseling services provided by the hospice by hearing the testimonials of its clients.
Another group member, Paul Steadman, likewise shared his story about losing his wife of 45 years, Carol.
He had lost many loved ones in his life before, but the grief that he felt upon losing his wife more than a year ago was worse than he had ever experienced.
"It was all consuming, paralyzing, and confusing," he said. "I did not care about food, I lost 20 pounds in five weeks, and it was not getting better."
Through the counseling and support that he received in the Cornerstone support group, he was able to alleviate his grief by focusing on the good times he had spent with his wife during her lifetime.
"I am able to dwell about how lucky I was to have someone like here in my life," he said. "I am finally able to enjoy my life."
Providing meditation that evening was Rich Behers, Cornerstone Spiritual Care Program Manager, who spoke about the grief he felt upon losing his father 50 years ago.
To this day, he still carries around his father's dog tags to honor and remember him, especially to remember the service that his father provided to him and his country.
For him, it is precisely because our loved ones made such an impact in our lives that their loss remains significant to us, and because they mattered to us, we should always honor them in our memory.
"Grief hurts," he said. "It hurts because it matters. It mattered to you…Your loved ones made a difference in your life, in your family. Wherever they worked, they made a difference at their work, at their houses of worship, wherever they went, they made a difference."
With Cornerstone Hospice moving to a new location within Lakeland at 2140 E. County Road 540A, the event allowed them the opportunity to acquaint themselves with the community and share their services to potential clients who may require them.
Judy Thye, Cornerstone Grief Counselor, appreciated how members like Bonnie and Paul were able to share their experiences with others and how they were able to overcome their own grief through her services.
"They seem to be comforted, and they shared experiences about their loved ones, to remember them, and it was a big success," she said. "I appreciate all the hard work, and those who shared their true story."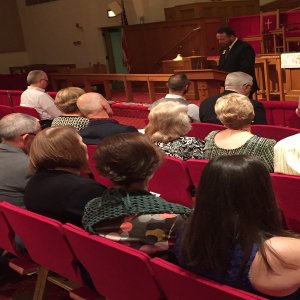 For more information about Cornerstone Hospice, visit their website at: https://web.cshospice.org/