Good Times Roll On For 34th Annual Lake Wales Mardi Gras
by James Coulter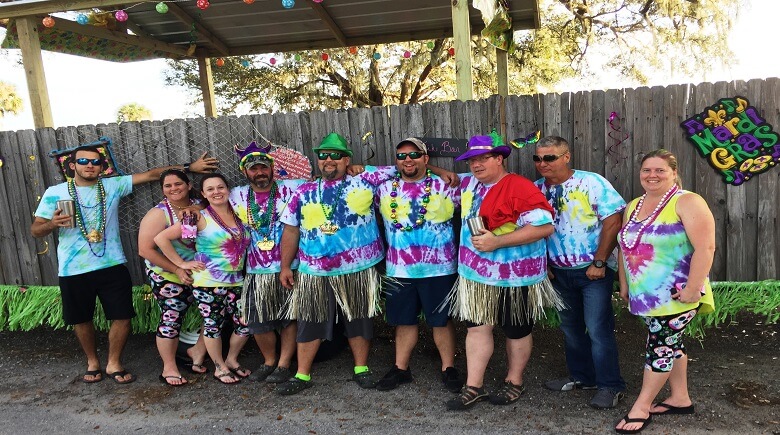 Green, gold, and purple colored the streets of Downtown Lake Wales during last week's Mardi Grad celebration.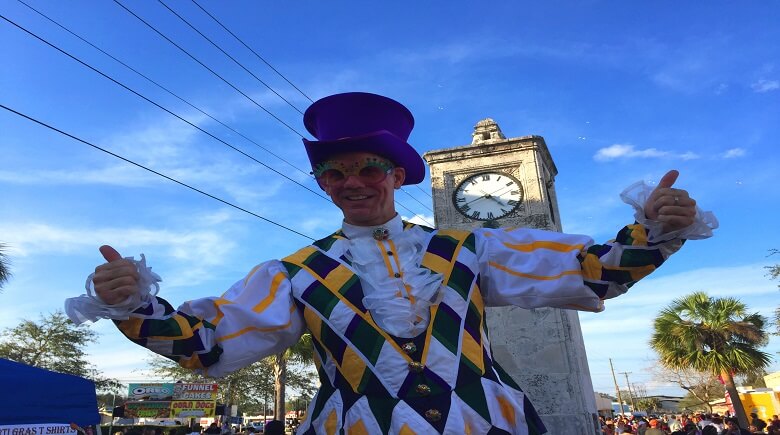 Considered the largest Mardi Gras celebration in Central Florida, the annual event draws in approximately 40,000 visitors each year to the small town with food vendors, live music, and especially the parade.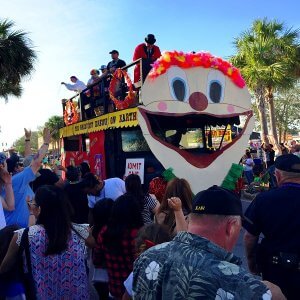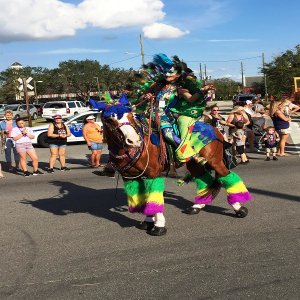 This year's parade proved to be bigger and better with eight additional floats and several more volunteers, said Joshua Churchy, president of the Lake Wales Mardi Gras committee.
While most other Mardi Gras events are less than family-friendly, the celebration in Lake Wales manages to attract partygoers of all ages with a safe, family-friendly environment, and this year saw even more in attendance, Churchy explained.
"I think it is great," he said. "We saw more people that we've seen in the past. My vendors are running out of food, they are selling a lot of beer in the beer garden…[and] I would like to see it become bigger and better."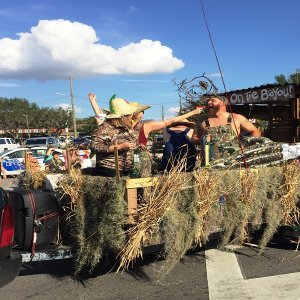 Churchy and his family have been helping to put on the annual celebration through the committee, and they appreciate being able to see so many of their fellow residents coming together and allowing it to grow over the years.
His mother, Colleen, has been volunteering for the past three years, and she loves seeing the event grow and foster an overall sense of community with each and every year with more attendees, more floats, and more food and fun.
"The weather is what makes the event really good," she said, commenting on the 80 degree weather with clear, sunny skies.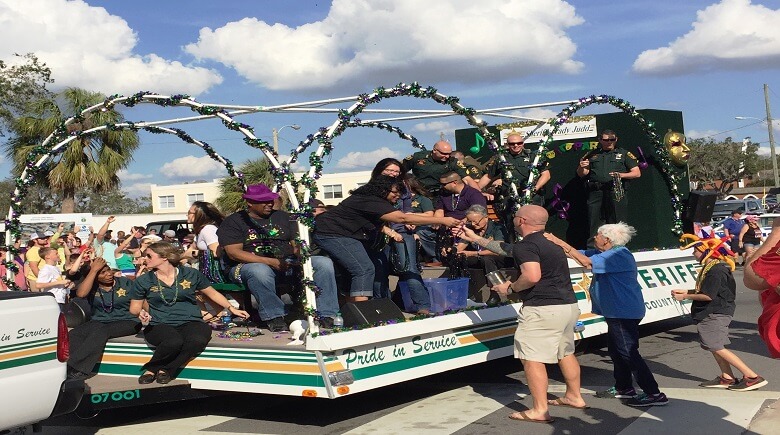 The event itself had its humble beginnings 34 years ago in memory of a great local man, Vinton Davis, owner of the former Vinton's New Orleans Restaurant.
Davis loved everything about New Orleans, a loved which he expressed through the Cajun foos served at his restaurant.
So when he passed away nearly four decades ago, his family only saw fit to send him out in the most apropos way possible with a New Orleans-style funeral procession.
When they were unable to do that, they settled for the next best thing by throwing a Mardi Gras celebration in his memory.
What started with a handful of partygoers has grown into the big citywide event that it is today.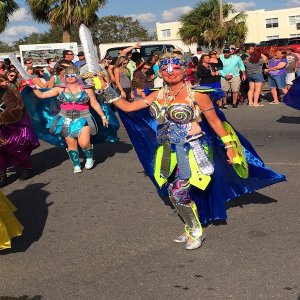 While the event has proven popular with locals, it has also drawn in many first-time visitors from outside the city and even outside of the county and state.
This year's event was the first for Brad Dawson, head of Team Double Ds Barbecue. This Haines City native serves his barbecue in 12 events across the county each year, with this year being his first at the Lake Wales Mardi Gras.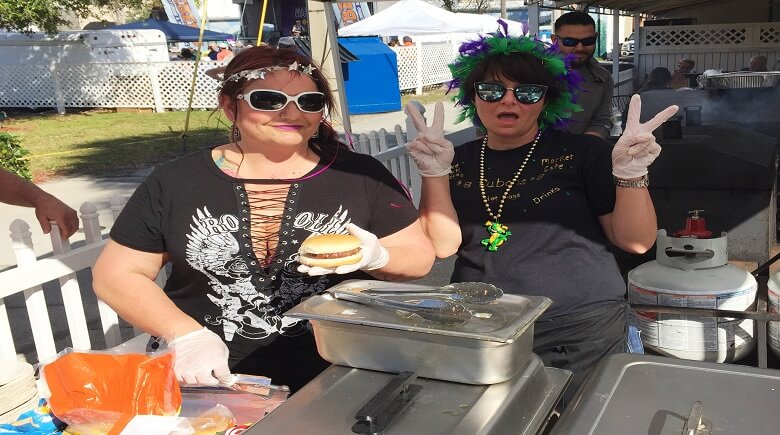 "It's been just awesome and unbelievable," he said. "Friday night we were a little slow, but we picked up in the evening hours, and everything today had been insane."
One aspect that saw this year's event was the inclusion of local politicians, as they were allowed to campaign for office during the event.
One such politician included Kathryn Gates Skipper, a former Marine who is currently running for the Polk County Commission, District 2 Seat.
While she enjoyed being able to reach out to potential constituents, she has been attending the events for many years and coming back time and again for its family-friendly fun.
"I like that it is a family atmosphere, and that is important that we have somewhere where the families can go," she said.