Update #3 – Exactly one week after the body of 47-year-old Douglas John Bowling was found near an orange grove south of Ft. Meade, the Polk County Sheriff's Office has charged a man in Winter Haven with 1st-degree murder, and two others have been charged with accessory after the fact.
30-year-old Christopher R. Taylor, was already in the Polk County Jail after providing false information to detectives during the investigation; he has now been charged with Bowling's murder, and tampering with evidence. Also charged in the case were Gary J. Taylor, Jr., 21, and Kristina Sluss, 36, both of whom were charged with accessory after the fact, and tampering with evidence.
The victim, and the three suspects were all from Winter Haven, and knew each other. Sluss and Christopher Taylor live together at 1830 Avenue O SW, Apt. A, in Winter Haven, and Gary Taylor lives in Apartment B. Christopher and Gary are brothers.
According to the arrest affidavit, Gary and Kristina told detectives that Mr. Bowling came to Kristina and Christopher's apartment on February 10th at around 7:30 or 8:00 a.m., repeatedly asking Christopher to take him to the bank. Kristina said she heard a noise, and when she looked, she saw Christopher hitting Bowling with a skillet until it broke, and then he grabbed another one. Christopher asked for an aluminum bat, which Gary retrieved. Christopher then began hitting Bowling with that. At some point, Bowling had been unconscious, but he came to, and tried to run out of the apartment. Christopher grabbed him, and tackled him, then began punching him until he went unconscious again. Bowling regained consciousness again, and was crying profusely. Christopher told Bowling to shut-up, or he would finish him. Gary told detectives that he believes his brother strangled him at that time then asked for some plastic bags. Gary and Kristina estimated that Christopher beat his victim for about one and a half to two hours.
After Bowling appeared to have succumbed to his injuries, Gary helped his brother put Bowling's body in plastic bags, then placed it in the bathtub. That is where it stayed while the three went to Christopher and Gary's father's house for dinner.
When the three returned to the apartment after dinner, they loaded Bowling's body into the trunk of a car, and drove south. Christopher located the remote location off of Old Bowling Green Road to dump the body.
"This was an angry, brutal, senseless murder. The victim pleaded with his attacker, but Christopher Taylor is an individual with no mercy, and he should get no mercy in his trial. Our detectives have proven again why they're the best in the business; it's been more than nine years now with 100% of the homicides in our jursidiction being solved." – Grady Judd, Sheriff.
The autopsy was performed by the Medical Examiner's Office on February 12, 2018. It determined that Bowling's cause of death was multiple injuries, with the manner being homicide. In addition to his visible injuries, Bowling's beating caused him to have a brain bleed.
Christopher Taylor was charged with First Degree Murder (FC), Tampering with Evidence (F3), and False Statement in a Capital Felony (F3). Christopher Taylor's prior criminal history includes arrests for: assault with a deadly weapon against a government official, armed robbery, burglary, larceny, conspiracy to commit larceny, property damage, fleeing to elude, and hit and run.
Gary Taylor, Jr. was charged with Accessory after the Fact (F1) and Tampering with Evidence (F3).
Kristina Sluss was charged with Accessory after the Fact (F1) and Tampering with Evidence (F3). Kristina Sluss' prior criminal history includes arrests for: sale of schedule 3 drug, resisting arrest, public intoxication, failure to appear, and several violations of probation.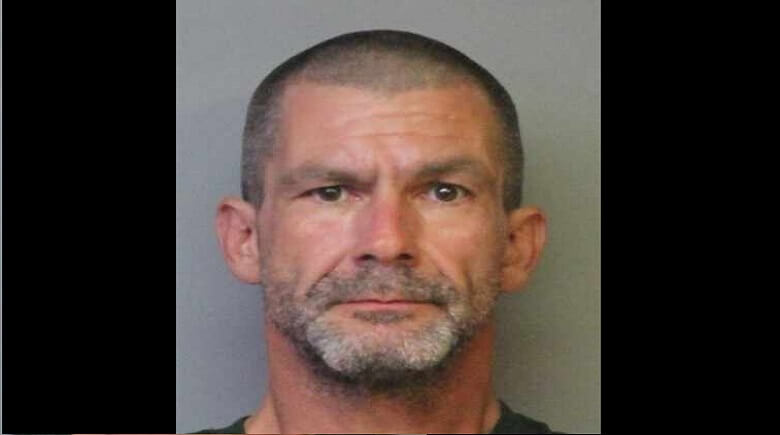 ***UPDATE 2/19/2018 11:30 AM*** Polk County Sheriff's Office can confirm the arrest of Christopher Taylor (03/04/87) of Winter Haven for First Degree Murder in the death of Douglas John Bowling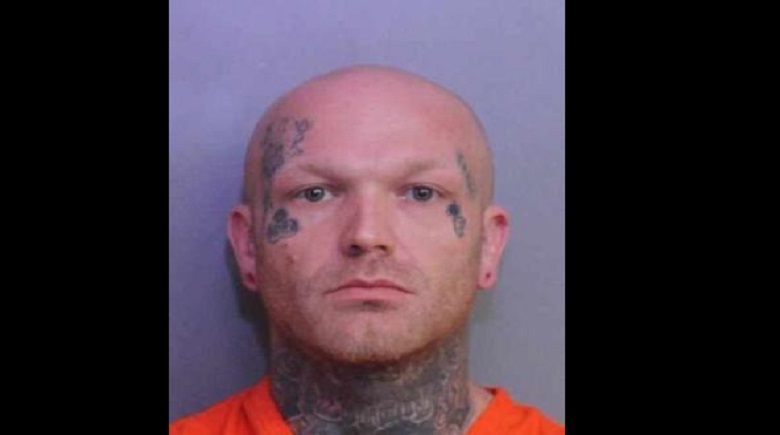 *** UPDATE 2/19/2018 *** : Three suspects have been arrested for the murder of Douglas John Bowling, whose body was found one week ago today. Sheriff Grady Judd will address the media this afternoon at 2:30pm with details.
Previous Release
---
PCSO Release:
The Polk County Sheriff's Office continues to investigate the death of a 47-year-old man whose body was found near an orange grove, south of Ft. Meade on Monday, February 12, 2018. The man has been positively-identified as Douglas John Bowling (DOB 12/29/70), who was known to frequent the Winter Haven area. Detectives could not determine any recent address for Bowling, and acquaintances told detectives that he has been homeless. His next of kin has been notified.
Deputies responded to Old Bowling Green Road, west of US Hwy 17, at around 2:00 p.m. Monday, after a grove worker discovered Bowling's body.
At this time, the death is being investigated as a homicide. An autopsy, which is scheduled for this morning, will determine the cause of death.
If anyone has information about Mr. Bowling's recent activity or anything else they believe may be helpful to this investigation, they are urged to contact PCSO at 863-298-6200.
Anyone with information about this investigation who wants to REMAIN ANONYMOUS and be eligible for a CASH REWARD is asked to call HEARTLAND CRIME STOPPERS AT 1-800-226-TIPS or log onto www.P3tips.com to submit your tip via the web. For a secure and password protected mobile app for your smart device, go to the app store and download the free "P3tips" mobile app. No caller ID, no recorded lines, no tracking cookies, no saved IP addresses. Anonymity is Guaranteed!!