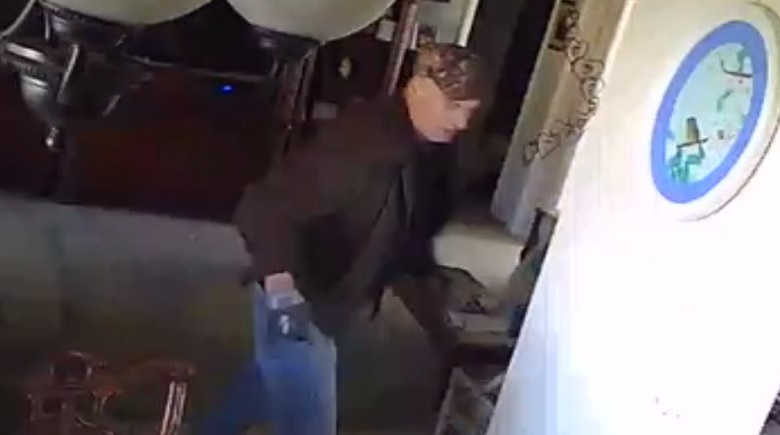 Winter Haven Police needs the help of the public to identify a burglary suspect seen on video inside an elderly womans home. The homeowner was not injured during the incident.
On 1-18-18 at approximately 10 a.m., the elderly victim who lives in the 400 block of Ave. O SE discovered that the kitchen door leading from the garage was standing open. She then found the exterior door to the garage had been removed from its hinges.
Video of the interior of the home shows a white male entered the home through the kitchen and starts into the living room. Something inside the home startled him and he immediately turned and left the residence. The homeowner, who was at home at the time, was uninjured and nothing was taken.
The suspect is a white male, 45-55 yrs old, between 5'9 – 5'11 tall. He is wearing blue jeans, a blue shirt and a dark jacket, white sneakers, cammo cap and has gloves on his hands.
"This is extremely concerning," said Chief Charlie Bird. "The brazen nature of someone taking a door off the hinges to gain entry in broad daylight could certainly lead to a dangerous scenario. I am so thankful this homeowner was not harmed during this, but this guy has the potential to strike again and an encounter with a homeowner could have a different result. This suspect must be caught."
Anyone who recognizes this suspect is asked to call Heartland Crime Stoppers at 1-800-226-TIPS (8477). Callers are guaranteed anonymity and could be eligible for a cash reward.