UPDATE: Jessica White has been Located and Arrested.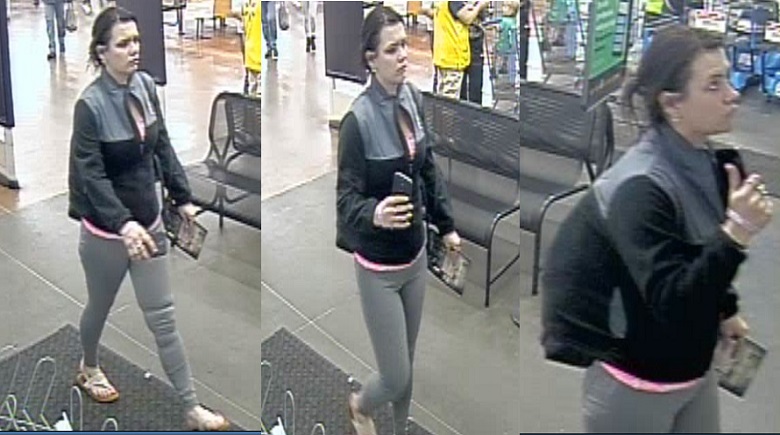 Arrest Warrant Obtained for Jessica Harley White.
Do you know where Jessica Harley White is? She has been positively identified in a grand theft at Walmart (7450 Cypress Gardens Blvd, Winter Haven) on January 11, 2018.
She was last seen wearing a pink shirt with gray yoga pants and sandals. She possible has a knee brace on her left knee.
Anyone with information on her whereabouts is asked to call Heartland Crime Stoppers at 1-800-226-TIPS (8477). Callers are guaranteed anonymity and could be eligible for a CASH reward.