Learn About Wood Burning At The Polk Museum Of Art
by James Coulter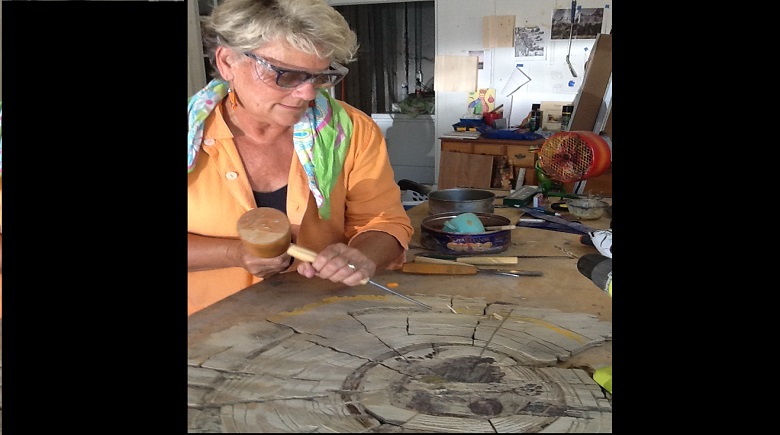 The rings of a tree have many stories to tell about that tree's life: how long it's lived, when it flourished, and when it went through hard times such as drought, disease, fire, and storm.
Such stories inspire Rachel Stewart, an artist and sculptor who has been working with wood for the past 25 to 30 years, and recently with wood burning, or pyrography.
Stewart incorporates every aspect of trees and nature in her artwork from the wood itself to leaves, seeds, and beeswax.
She is especially inspired by the Florida Oak tree, both as a landmark symbol of the state as well as a living metaphor for life, especially when it comes to its rings.
"As a tree has withered, [suffered] drought and rain and everything [else] how a tree grows in nature, so all these different things affect my life," she said. "So the rings in the tree are significant."
Stewart will be sharing and teaching her craft of pyrography at an upcoming workshop at The Polk Museum of Art at Florida Southern College on Jan. 20 from 10 a.m. until 5 p.m.
This introduction to the art of pyrography will teach students how to use wood burning instruments to burn designs onto a wooden surface, to apply a range of shades and tones, and even how to add painted color to the finished product.
Stewart has offered such art instruction in other art forms such as stone sculpture and mixed media at the Polk Museum of Art before, as well as at other institutions such as Southeastern University, Ringling School of Art and Design, and Blake High School.
Currently residing in St. Petersburg, she previously graduated from the Boston University College of Fine Arts with a bachelor's degree in sculpture, and later obtained her master's degree in creativity studies, with a concentration on 12th and 13th century Ethiopian iconography, from Union Institute and University.
She recently took up the craft of wood burning two years ago, and has since been sharing the traditional craft through a beginner's class in St. Petersburg.
"It is a traditional craft that has been largely ignored," she said, explaining how she started classes like this "to reinvigorate people to learn a new skill, and if they have never done it before, it is quite easy [for them to learn]."
Through her workshop at the museum, students will learn the basics of pyrography and how to use the tools to burn designs into the wood, as well as how to achieve darker and lighter tones by applying heat and pressure.
Stewart herself loves applying such effects to transform the wood to her liking. She is especially a fan of darker earth tones and how they help better reflect both nature itself and the nature of the craft.
"What I love is the effect with how the wood is transformed into a lush shade of brown," she said. "Because I love earth tones and an artist that looks at nature, this is like a part of nature, you are burning thing, using wood to weather experience and transform the wood."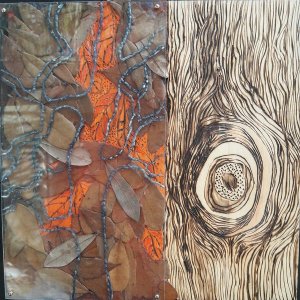 Whether it's their first time trying their hands at wood burning, or whether they've done it many times before and want to return to the basics, students in her upcoming class can expect to learn more about this craft, but also learn to love it as well.
"I like teaching and exposing students to new things," she said. "They don't have to know how to draw. They don't have to know how to do anything. I will show them every step of the way…it is a simple explanation of an old technique."
Her workshop will be hosted at the Polk Museum of Art at 800 E. Palmetto St. in Lakeland, on Sat., Jan. 20 from 10 a.m. – 5 p.m.
The deadline to register for the workshop is Sun., Jan. 14. The cost is $80 for Polk Museum of Art members and $120 for non-members.
To register for the class, and for more information, visit: https://polkmuseumofart.org/classes/.