Polk County Citrus Still Struggling After Hurricane Irma
by James Coulter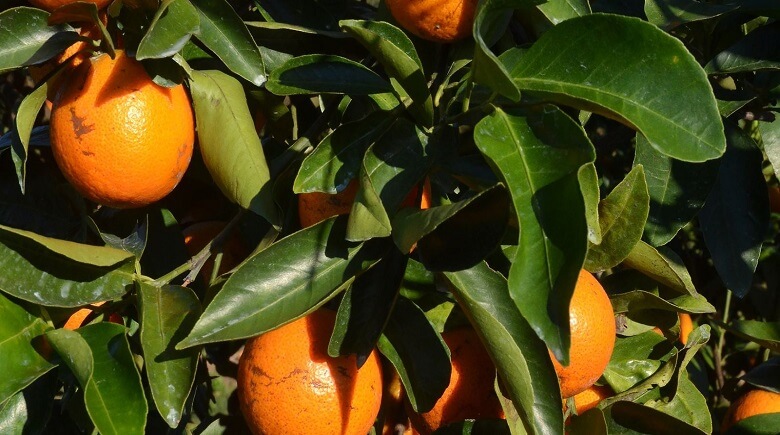 Three months after Hurricane Irma, Florida's citrus industry, especially in Polk County, continues to struggle and recover.
Approximately 70 percent of the state's citrus crops was lost during the storm, with an estimated $760 million in total losses, according to the Florida Department of Agriculture & Consumer Services as reported by CNBC.
As such, this season's crop is expected to be the smallest since the 1940s, producing 50 million boxes (90 pounds each) of oranges and 4.65 million boxes of grapefruit for the current season, according to estimates by the U.S. Department of Agriculture as reported by Orlando Weekly.
The numbers are just as bad in Polk County, especially for the Hunt Bros. Cooperative outside of Lake Wales, one of the largest citrus grower cooperatives in the state with 5,000 acres of citrus groves in Polk and Collier County.
While its fresh-fruit packing facility would otherwise be packing 30,000 cases of citrus a week, Hunts Bros. is currently packing only 10,000 cases per week due to the crop loss in the wake of the hurricane, said Co-Owner Daniel Hunt.
Fortunately, their Polk County groves managed to fare much better than their groves in southwest Florida, which were impacted the most with an 80 percent loss for their red grapefruit crops and 75 percent lost for their Hamlin oranges, Hunt explained.
In contrast, the Hamlin oranges in their Polk County groves experienced a loss of 50 to 60 percent, he said.
"We have groves in southwest Florida, and we have groves up here in Polk County," he said. "So how groves are impacted depends a lot on where they were located and also the variety…There was fruit loss up here, but not as much as the loss down there."
Prior to the storm, citrus crop estimates were looking much better than in recent years, especially in light of the state's problem with citrus greening, Hunt said.
"They were estimated up from what we had a year ago, and that trend led to some optimism," he said. "We were really encouraged with how the crops were responding to some of the [greening] treatments that the research has led to, but of course, with the storm coming in, that was thrown out the window for this season."
In previous years, many citrus crops managed to withstand hurricane damage due to the state's overall geographic diversity, with groves in the south being hit the hardest, while more inland areas remained relatively unscathed.
Unfortunately, Hurricane Irma managed to hit both growing regions, thus having a much greater impact on the citrus industry, Hunt said.
"This storm unfortunately took out the entire state," he said.
Fortunately, help is on the way for the state and its citrus industry in the form of emergency relief from the federal government.
Last month, Congress approved $2.6 billion for a Florida agriculture aid package to be included with its $81 billion disaster spending bill, though growers within the state will have to wait another four months until they receive it, the Highlands News-Sun reported.
While the citrus industry is expected to recover, the overall loss of crops, and with it, revenue loss, proves to be the biggest obstacle towards that recovery, Hunt said.
"The crop loss will make us lose revenue, which goes to crop care for next season," he said. "That is the biggest obstacle: the loss of crops, the loss of revenue to continue to produce a viable crop for years to come."