Winter Haven Becomes Winter Wonderland With Snow Central
by James Coulter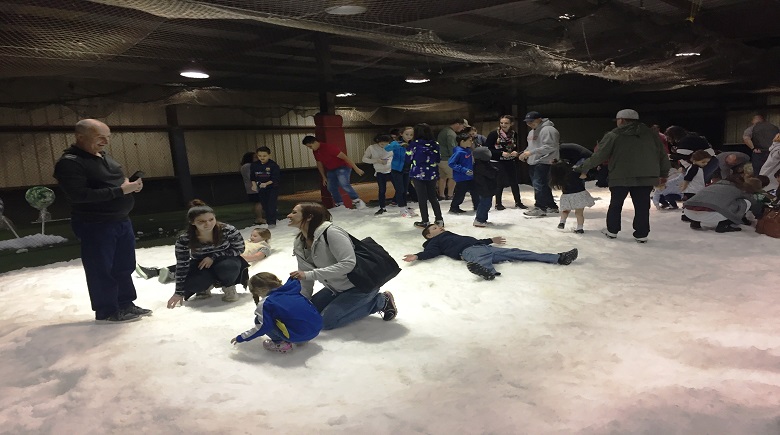 Central Florida hasn't seen a single snowflake since the last reported snowfall in 1977, but that hasn't stopped Winter Haven residents from having wintertime fun for the past 20 years.
Winter Haven once again transformed into a winter wonderland for one night during its annual Snow Central event on Friday.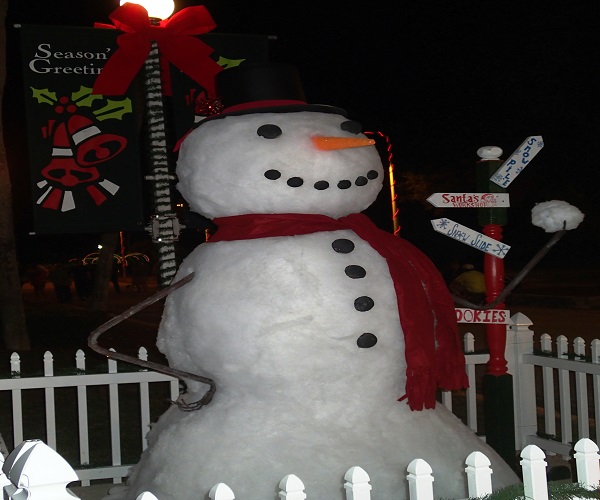 Nearly 70 tons of snow was provided at Chain of Lakes Park, where guests could either frolic and play within the indoor snow area or take a tube and go sledding down the snow slide.
Dave Nugent has been helping with the snow slide for the past eight years, and the sheer excitement from the children has been bringing him back every year.
"I enjoy helping out the community and looking at the kids' faces when they are going down the slide," he said. "I enjoy the kids, they seem to be having a great time, and the adults enjoy watching the kids have a good time."
The snow itself was provided by Alpine Ice of Tampa, with the snow slide provided by a company in Jacksonville.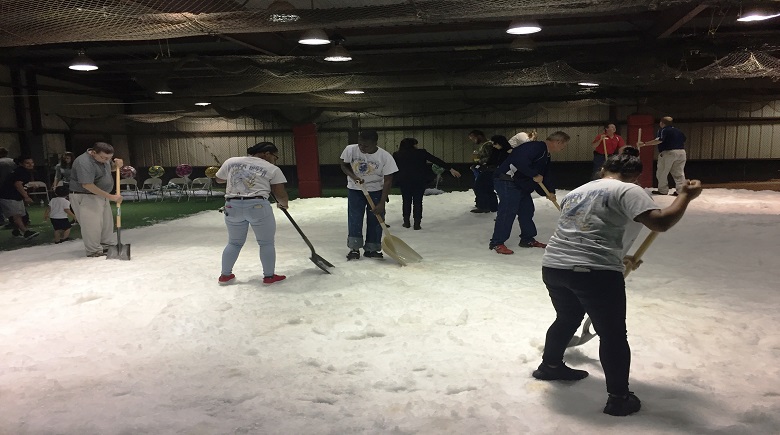 Such a major snowy event requires the cooperation of all the divisions of Winter Haven Parks, Recreation and Culture, as well as Streets, IT, Police, and Fire Departments, explained Brittany Overstreet, Special Events and Marketing Coordinator for the Parks, Recreation & Culture Department.
Planning for the event begins months in advance, and the decorations are set up at least two weeks prior, she further elaborated.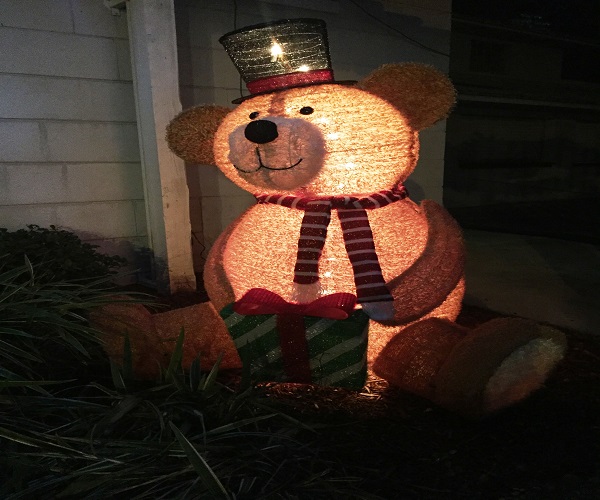 "Not only does the City of Winter Haven staff really step up to help us pull off this fantastic event but we get wonderful volunteers, especially from our local area schools," she explained. "This year we have volunteers from the Lake Region & Winter Haven High school ROTC and individual school volunteers."
The very first event was started approximately 20 years ago and has been going strong since then. About 400 people attended the first event, many of them in flip flops, Overstreet said.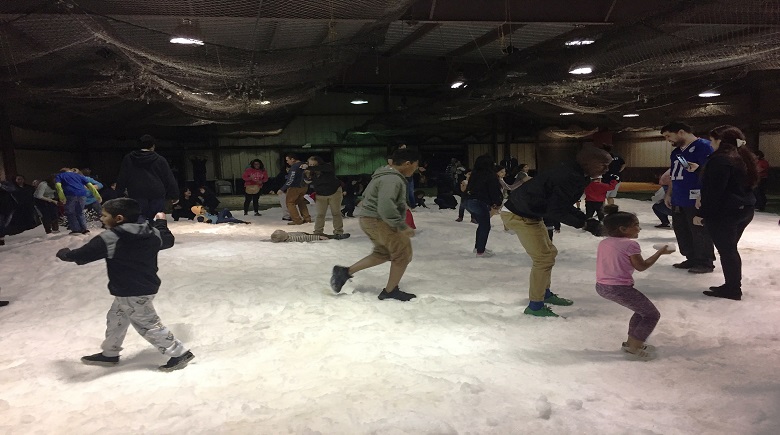 This year saw more than double that size, with an estimated 1,000 guests attending this year's event, according to one volunteer working the ticket line.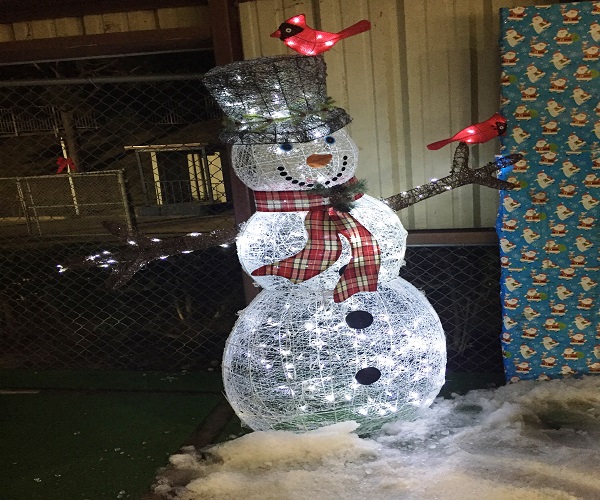 Originally, the event has been hosted in downtown Winter Haven, but has since moved to its current location at Chain of Lakes Park, which allows for more space, Overstreet explained.
As this is her first year working for the City of Winter Haven, and thus her first year helping with Snow Central, Overstreet was more than enthusiastic to volunteer for this year's event.
"I love the Holiday season and am looking forward to seeing how the hard work we, collectively, have put in to this event will bring joy to our community," she said.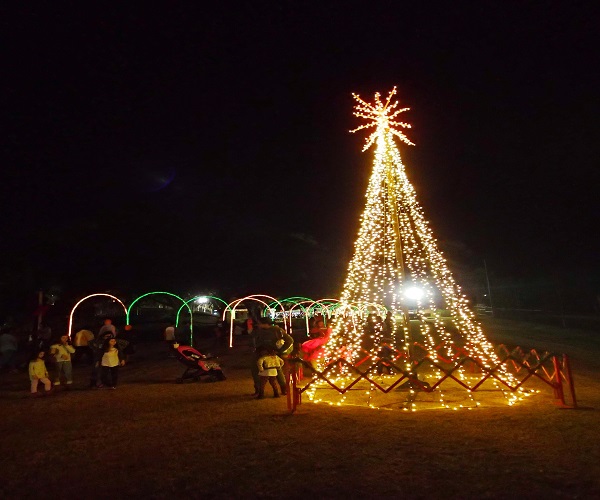 Aside from the main attraction of the snow and ice, guests could also partake in other activities that evening including Santa Claus, face painting, cookie decorating, bounce houses, and food trucks.
But of course, the main appeal is the snow itself, as for many Floridians, it's one of the few times they have experiencing a White Christmas that doesn't involve traveling out of state.
"This is a big deal, especially for little children who have never seen it before," said Ashley Adams of Keller Williams Realty, who helped run the cookie decorating table. "That's a cool thing for them."