Saturday Market in Downtown Winter Haven Brings Community Together to Support Local Businesses
By Allison Williams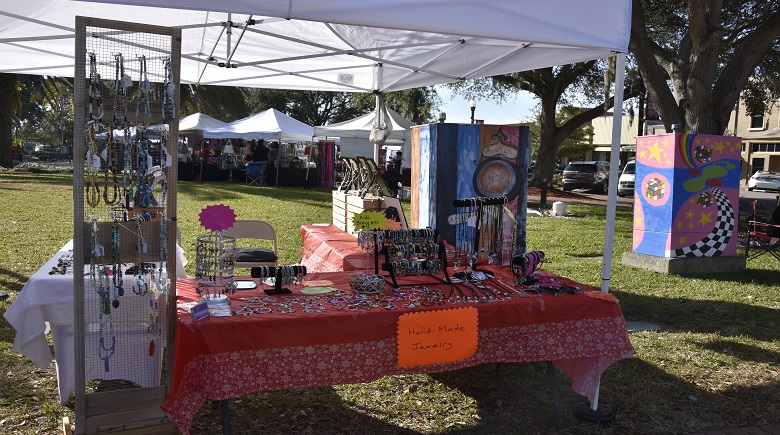 With the sun shining and Christmas music playing, it was a perfect day for the Saturday Market in Downtown Winter Haven. The market is every second and forth Saturday from 9:00-3:00.
Local vendors from all around set up tents to showcase what their businesses are known for. There are a variety of items showcased at the market every other Saturday including clothes, jewelry, nail polish, pet items, desserts, popcorn, bath/body items, and vintage collectibles. Food trucks also line up along the street for some hungry shoppers.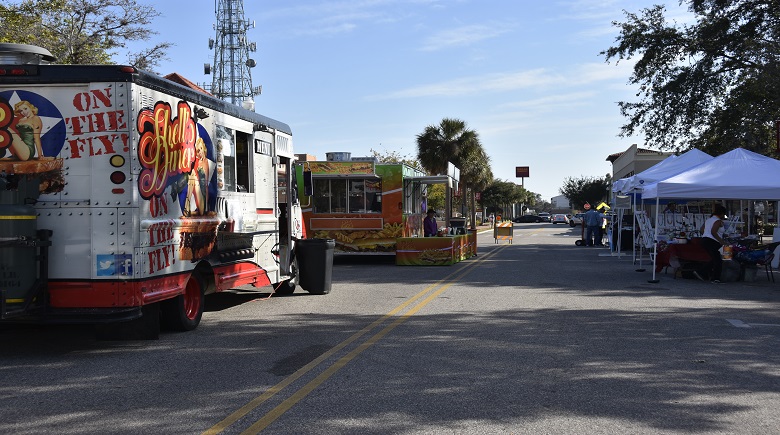 Alina Garcia and Jill Menage, Davenport residents and owners of Kiki's Fashion Jewelry, opened their jewelry business about 18 months ago. Garcia heard about the Saturday Market through ads and word of mouth so decided to set up a tent at the market.
Each of Garcia and Menage's jewelry pieces are hand-made. "We both took the same class," Manage said. "To actually get your hands on it, we got totally addicted," Manage said.
Kiki's Fashion Jewelry carries bracelets, necklaces, earrings, key chains, eyeglasses holders, and more.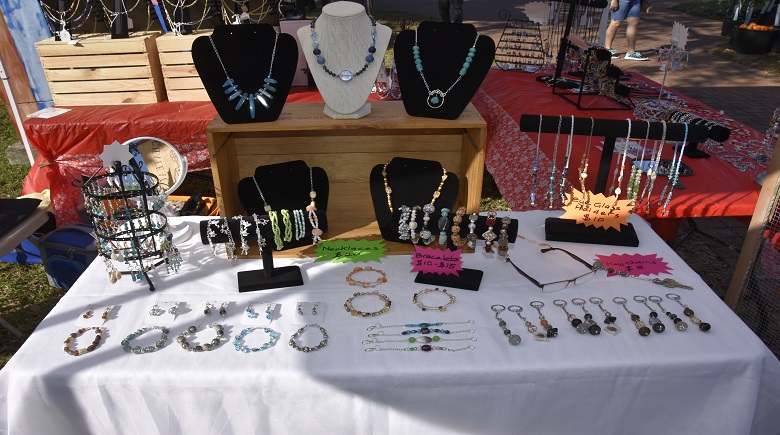 "The kids bracelets sell a lot and the charm bracelets too," Garcia said.
The children's bracelets have popular characters on them such as Olaf from Frozen, Disney princesses and Doc McStuffins.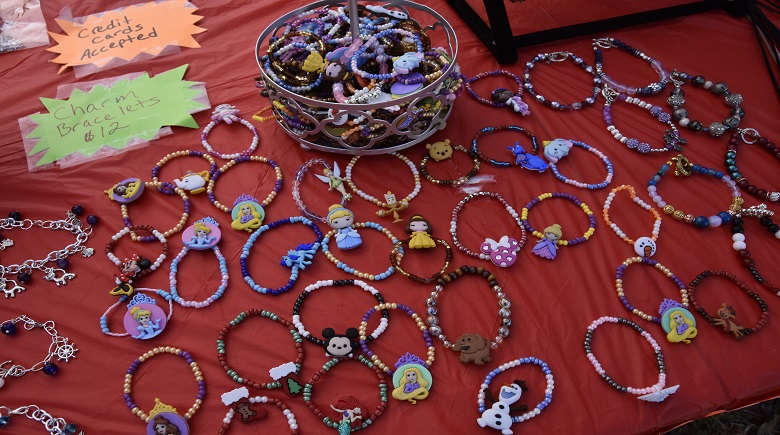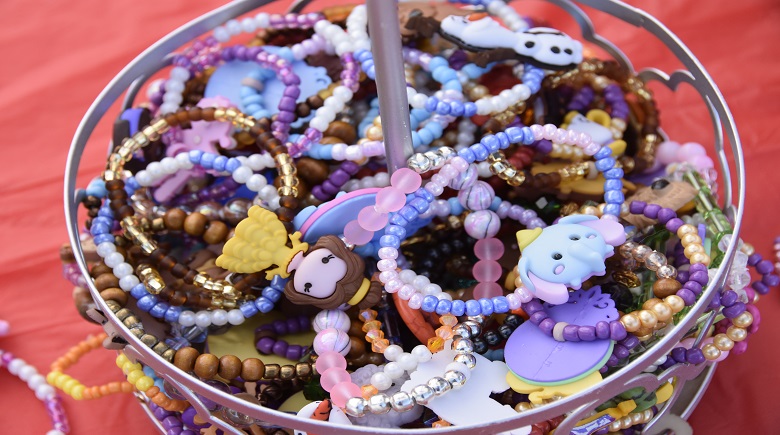 These hand-made jewelry pieces can be found at the local market and they can also be custom ordered online.
Another local vendor set up at the Saturday Market was Rhode Island Girl Designs. The owner of this hand-made pet supplies business, Sandy Olivia, opened her business three years ago.
Olivia's niece helped inspire the idea to open Rhode Island Girl Designs. Her niece has a shop of her own in Rhode Island and one day asked Olivia to make something for her. After Olivia made something for her niece's shop, it turned into a whole new business for Olivia.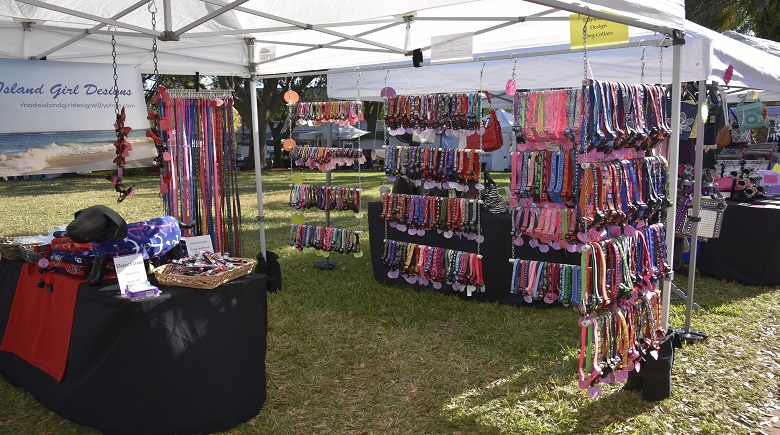 The most popular items that Rhode Island Girl Designs carries are the dog collars, especially the Lilly Pulitzer and Florida team collars.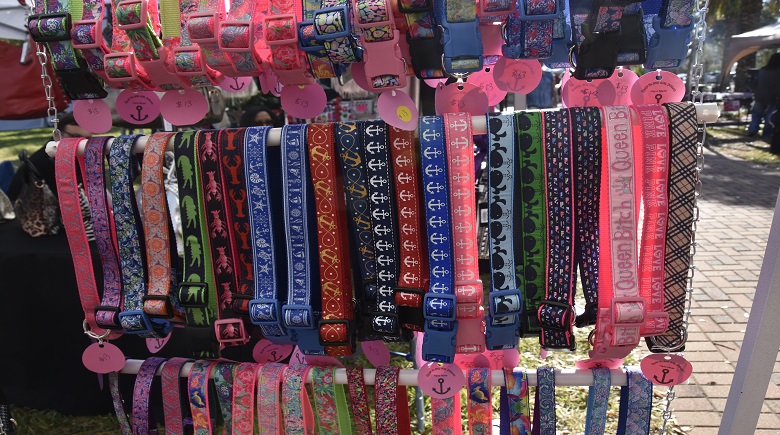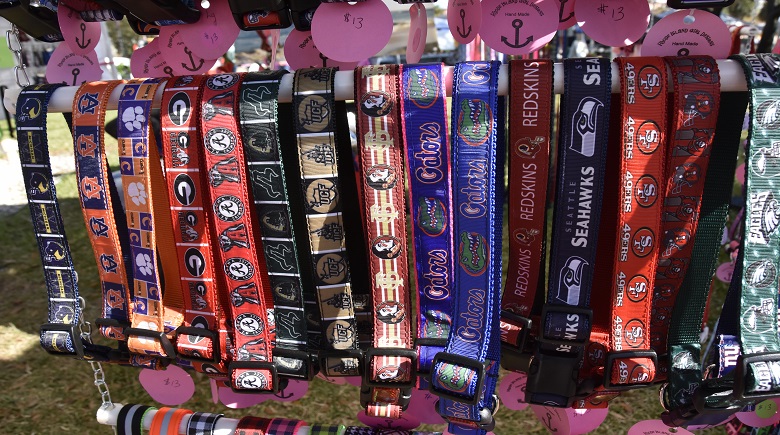 This year, Olivia came up with a new idea that has also been very popular with the Christmas holiday just around the corner. She combined dog dresses with harnesses and created a dress harness. She started out with 75 dress harnesses and sold out of almost every one.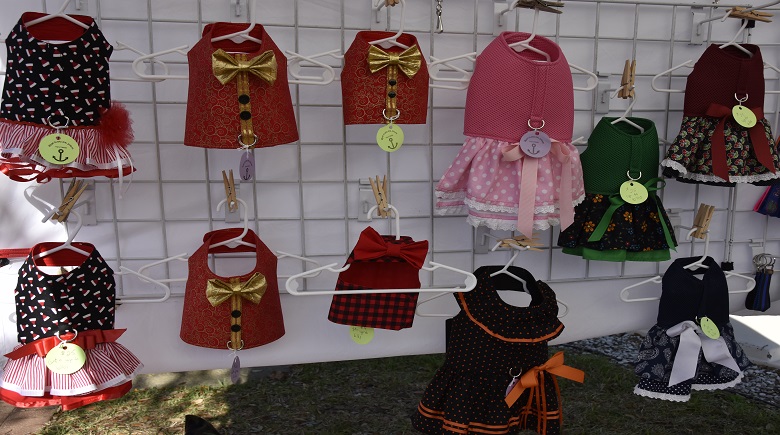 Olivia's hand-made pet supplies can be found at the local market and custom orders are also welcome.
To support local businesses such as Kiki's Fashion Jewelry and Rhode Island Girl Designs, stop by the Saturday Market located at 41 5th Street NW. The market will be open every second and forth Saturday.