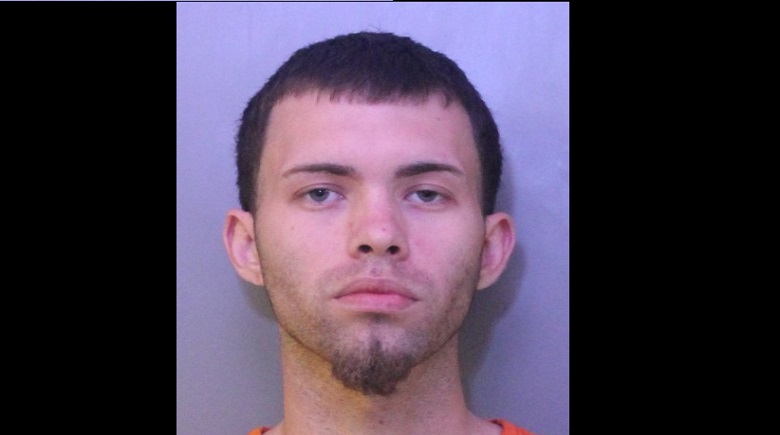 Polk County Sheriff's Office Robbery detectives arrested 21-year-old Caleb Owens of Winter Haven on Thursday, December 14, 2017, for attempted robbery (F-3). Owens attempted to rob the Circle K located at 4980 Spirit Lake Road in Winter Haven on Wednesday, December 13, 2017, at 6:30 p.m.
According to the affidavit, Owens walked into the Circle K around 6:30 p.m. and approached the counter. Witnesses told detectives that he had something inside his jacket pocket, but they weren't sure if it was a gun. Owens, who was wearing a hoodie that generally disguised his face, demanded money from the cashier several times, implying that he had a gun in his pocket, but each time she refused.
While attempting to rob the cashier, a customer gave the suspect $15 cash and told him "it wasn't worth it." The suspect immediately left the store.
The clerk told detectives that she recognized the suspect's voice, eyes, and body type and that he had frequented the store on a regular basis.
After reviewing the video surveillance detectives and witnesses were able to identify the suspect.
"Well, some cases are easier to solve than others. This case is a reminder that making good decisions and using common sense are more important than ever." Grady Judd, Sheriff
Owens admitted to deputies he attempted to rob the Circle K and pretended to have a gun in his jacket pocket. His previous criminal history includes possession of marijuana and drug paraphernalia.
Owens is being charged and transported to the Polk County Jail.
Please note:
This attempted robbery did not occur at the same location where 62-year-old Melissa Thomas was shot by an unknown black male suspect on Sunday, December 10, 2017, around 5:15 a.m. at the Circle K located at 1108 Spirit Lake Road in Winter Haven (detectives believe the shooting was a botched robbery attempt). Thomas is recovering at a local hospital and has a positive prognosis. To be eligible for a $2,000 cash reward, anyone with information about what occurred or who the shooter might be is asked to call the Polk County Sheriff's Office at 863-298-6200 or Heartland Crime Stoppers at 1-800-226-TIPS.