The Oft Told Story 2017
by James Coulter
We've all heard and seen the story of the Christmas Nativity before, but have you ever seen it played out through the eyes and ears of the animals at the manager?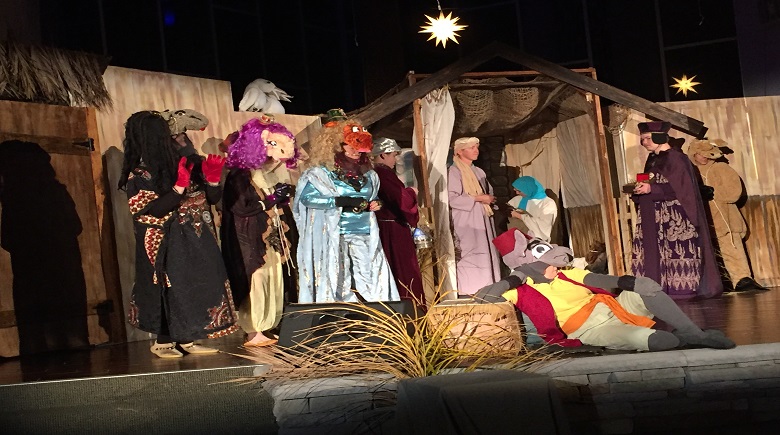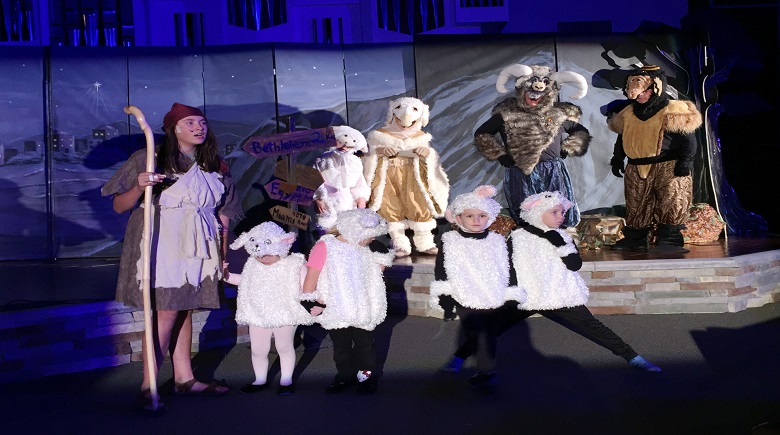 That's how the story will be presented through "The Oft Told Story", a colorful Christmas musical being held at Hope Presbyterian Church in Winter Haven this Friday and Saturday.
While most other nativities focus on the human actors with the animals serving as props, this re-telling of the classic Christmas story is presented through the perspective of the animals, all who offer their own singing and speaking roles while the humans pantomime their actions onstage.
The story of the "Oft Told Story" starts as far back as the childhood of the person who created it, Alan Armstrong.
Growing up in St. Petersburg, his mother would write a new Christmas song ever year. On Christmas Eve, he would perform the music on his guitar, and she would sing the lyrics she wrote herself.
By 2000, Armstrong considered weaving all of the songs together into a Christmas musical and recording it to compact discs to share with friends and family.
Armstrong took the songs his mother wrote, created a few new songs himself, and included several traditional Christmas hymns, combining them all together through a narrative to create what would be known as "The Oft Told Story."
He recorded the songs with the help of 18 singers and actors at a friend's place in Orlando, spending several weekends traveling back and forth to record and mix the album, which was ultimately completed in 2003.
The creative process he shared with his mother during that time was something he appreciated the most about the overall experience, especially because it resulted in a final product released before her inevitable passing in 2005.
"In the beginning, working with my mother was a blessing," he said. "[She was] a very creative person and prolific songwriter, [and] we had a wonderful time for two years."
What originally started as a simple radio play quickly transformed into an actual stage play that made its premiere that very December in 2003 at St. Petersburg's Palladium Theatre.
It was through the second production in 2005 that Armstrong met his fiancée Lynn Shelton. She was volunteering through St. Petersburg Little Theater and helped to create the animal costumes, including the play's signature plush animal heads.
The two would keep in contact, with their professional relationship eventually budding into a romantic one with the two inevitably becoming engaged.
As for the stage production itself, Lynn's home church of Hope Presbyterian licensed the play for five years, with their first performance being held last year.
What started as a simple musical album has since evolved into a stage production and is even being considered for an animated film adaptation potentially within the next three years, Armstrong said.
What Armstrong loves most about these productions is how the story is interpreted each and every time with new actors providing their own personal flare to the characters, which include three sassy camels and a grumpy old sheep.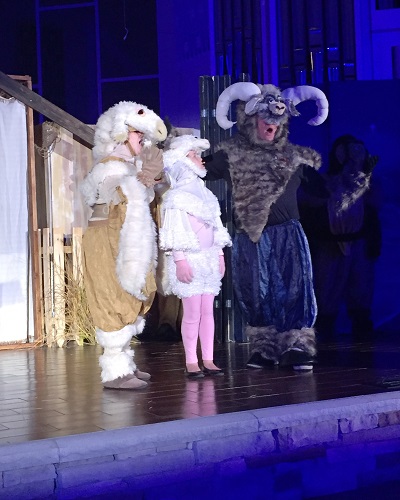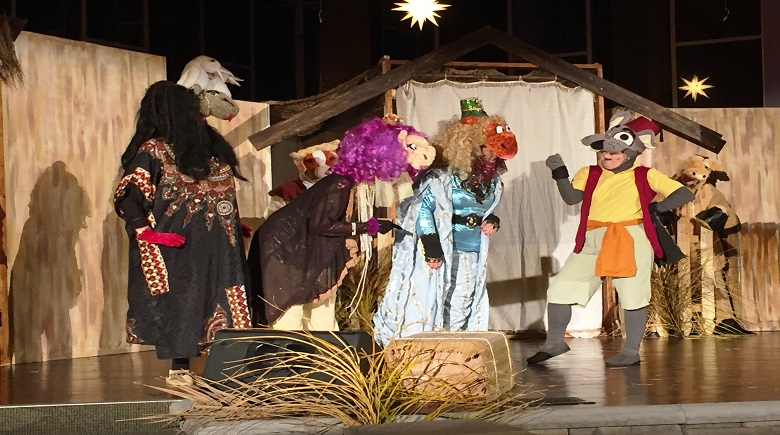 "It is always nice to see how people interpret the show," he said. "I had different casts do it, and they do it their own way, and it is rewarding in that aspect as well."
As for his fiancé, aside from watching the actors come together to put on a magnificent performance, she loves helping them prepare with every little detail from the rehearsals to the costume designs.
"As far as putting the play together itself, it's involving, particularly with amateurs and working with them and watching them grow and develop, especially as a church," she explained. "We are doing this for the glory of God and it is a wonderful way to share our love and our faith with the community, especially this time of year."
While Armstrong loves how his songs and stories have been shared in many mediums ranging from radio plays to church plays, what he appreciates most is how his story shares the most important story of them all.
"It is the Christmas story about baby Jesus, and I don't think that story is told enough in our society," he said.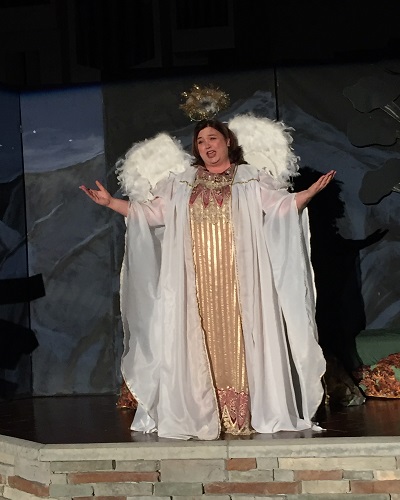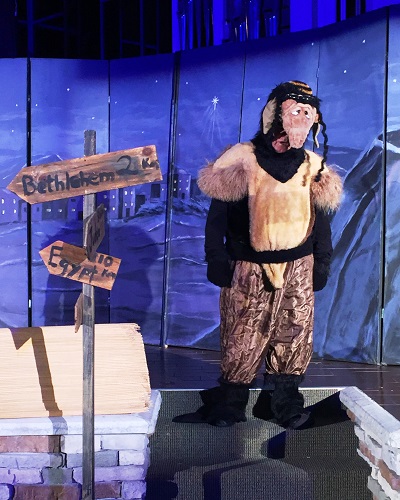 "The Oft Told Story" is being hosted by Hope Presbyterian Church at 2110 Cypress Gardens Boulevard in Winter Haven. The play is free to the public, and will be held on Dec. 15 and 16 at 7 p.m.
For more information, visit the church's Facebook page at: https://www.facebook.com/Hope-Presbyterian-Church-171730186214905/