UPDATE: DECEMBER 14, 2017
David Ellis Jr, 41 years old, from Oak Hill, was taken into custody by Volusia County deputies around 1:00 a.m. on Thursday, December 14, 2017, on his Polk warrants. He will be extradited back to Polk at a later date.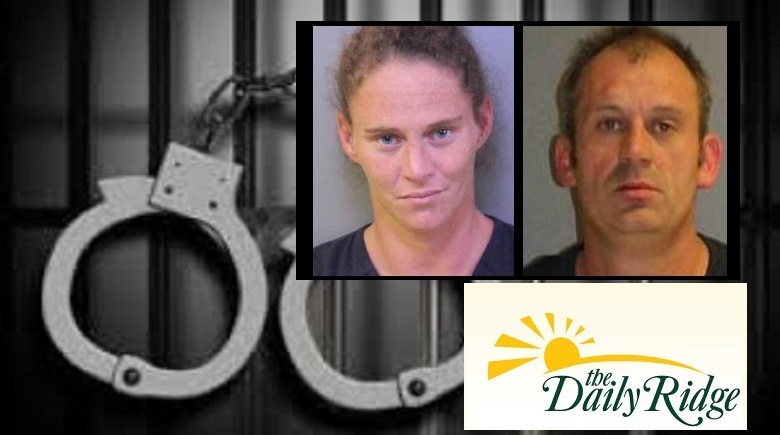 ORIGINAL NEWS RELEASE:
On Tuesday, 10/31/17 at about 5:34 p.m., a two-vehicle crash occurred at the intersection of Havendale Boulevard and 26th Street NW in Winter Haven, involving a Nissan sedan that was heading westbound on Havendale Boulevard, and was struck by an eastbound U-Haul truck that had turned, and crashed into the car.
A man and woman were seen fleeing from the U-Haul; the driver of the Nissan was trapped in her car, and suffered serious, but non-life-threatening injuries. She was the only occupant of the car.
During the crash investigation, illegal narcotics were found inside the U-Haul truck, which also contained about 90-used tires. No permit for hauling the tires could be located.
Deputies identified and issued an arrest warrant for the passenger, Erica Grasso, 30 years old from Oak Hill. She was arrested in Volusia County, and extradited to Polk County on 11/09/17.
An arrest warrant was then issued for David Ellis Jr, 41 years old, also from Oak Hill, once it was confirmed that he was the driver of the U-Haul.
Ellis is wanted for leaving the scene of a crash involving serious injury (F-2), knowingly driving with revoked license (F-3), and hauling tires without a permit (M-1). Prior criminal history for Ellis includes six charges of driving while license is suspended/revoked, and he spent two years in prison for felony DWLSR.
Grasso was charged with possession of methamphetamine (F-3), possession of cannabis (M-1), and possession of drug paraphernalia (M-1), and remains in the Polk County Jail.
If you have information about these cases, you can remain anonymous and be eligible for a CASH REWARD by calling HEARTLAND CRIME STOPPERS AT 1-800-226-TIPS or log onto www.P3tips.com to submit your tip via the web. For a secure and password protected mobile app for your smart device, go to the app store and download the free "P3tips" mobile app. No caller ID, no recorded lines, no tracking cookies, no saved IP addresses. Anonymity is Guaranteed!!