Snow Falls During Make It Magical In Downtown Lake Wales
by James Coulter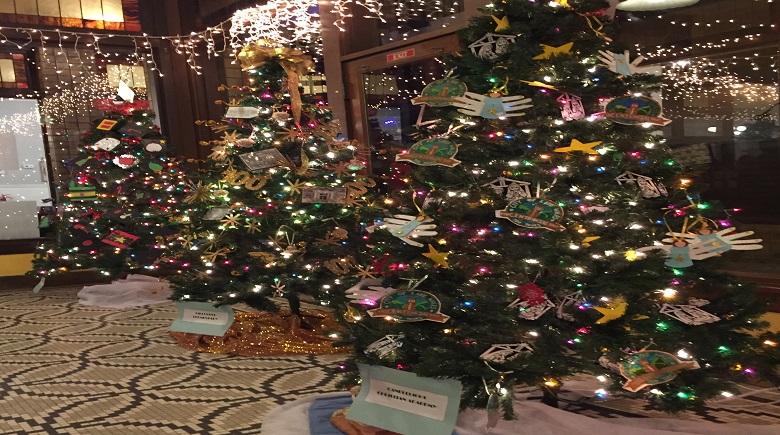 Even though the weather these past few days have been mostly sunny, Lake Wales residents were able to enjoy a light snow on Friday evening during the annual Make It Magical holiday event.
People young and old were able to frolic around in soapy "snow" as it fell from the sky in the downtown district at the corner of Market and Central Avenue and also on Park Avenue.
The snow was provided using snow machines at each location, with the one on Park Avenue located above The Oasis Spa.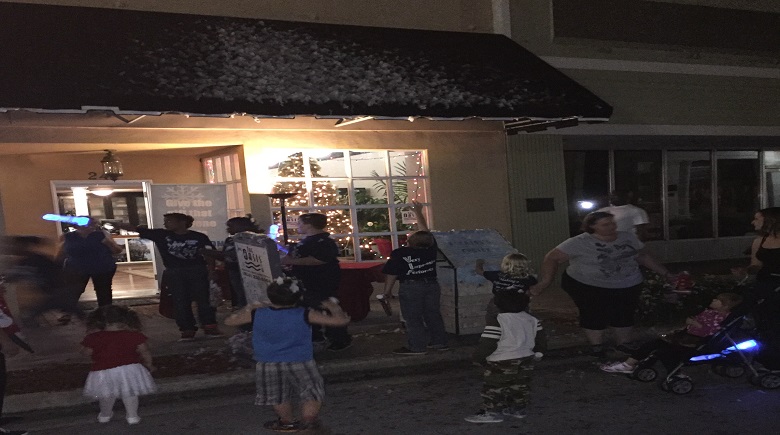 Eric Runkle, husband of Erica Runkle, who not only owns the spa, but also serves as the president of Main Street Lake Wales, the organization which coordinated the event, said that his wife has been more than busy helping put together the event that evening.
The snow machine they set up above and outside their shop not only helped attract attention to their store, but more importantly, also provided the children attending the event some extra holiday fun.
"[There's nothing better than] getting everyone down in the downtown area and seeing how great it is, [to] get more [people] involved and enjoying the holiday spirit," he said.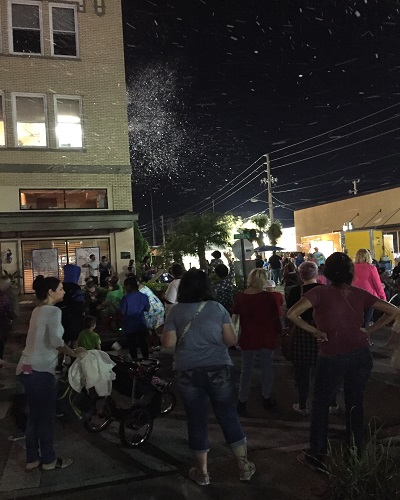 Make It Magical, hosted by Main Street Lake Wales, is an annual Christmas event where the downtown area remains open late, allowing visitors to do their holiday shopping during after hours.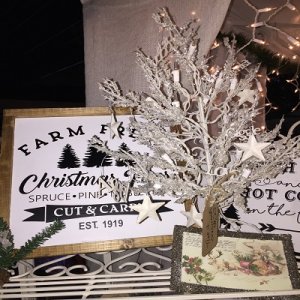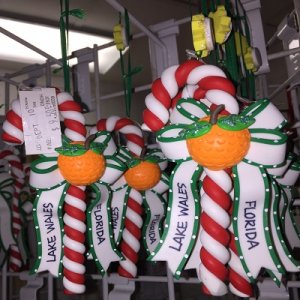 Aside from the downtown businesses, shoppers could also peruse various vendors, with many local artists and craftsmen offering merchandise ranging from natural raw honey, homemade ornaments and wreaths, along with many other items.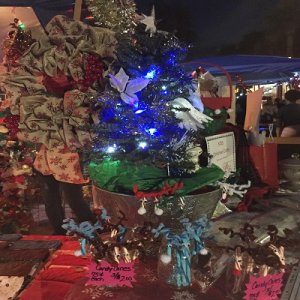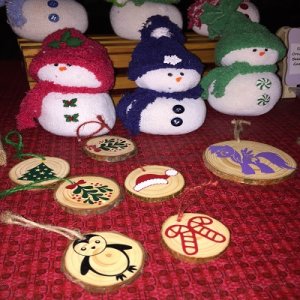 Of course, there was much more to do than simply holiday shopping, as guests could also enjoy other holiday entertainment, with musicians playing from the rafters of the arcade, a brass band playing along the sidewalk, and musical numbers being performed in the street by young dancers.
Angie Campano of Studio 6 Academy of Dance has been helping her students prepare their dance numbers for that evening since October, with students showing off a variety of different dance styles ranging from tap, jazz, ballet, clogging, lyrical, hip hop, and tumbling.
When not watching the young dancers perform in the street, guests could go inside the studio and purchase a BBQ dinner, the proceeds of which went directly to the dance team to perform in a competition in March.
Campano loved seeing her students perform that evening, and she loved how everyone else watching them loved it even more.
"We love Lake Wales," she said. "We love doing this every year, and it is awesome. Just the families coming down here with the kids and having fun together."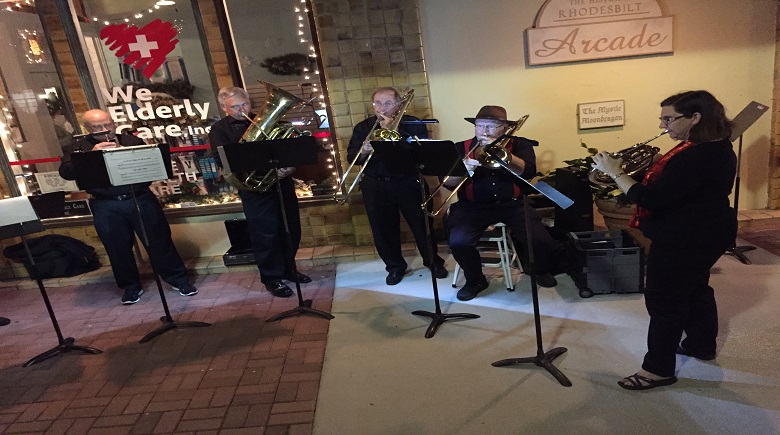 Aside from the additional entertainment, this year's event also included more decorations, more live strolling events, and a hospitality room where sponsors and volunteers could hang out and enjoy hordierves.
"I can tell you without a shadow of a doubt the committee involved with this event is absolutely amazing, efficient and the best part is we all have an absolute blast together," said Karen Thompson, Executive Director of Lake Wales Main Street. "We truly enjoy each other's company and work really well together."
With the event having grown this year, the overall attendance also grew, as business owners commented on the turnout that year being bigger than that of previous years.
"It has been an awesome turnout with a great diversity of people, all different ages and aspects of the community," said Rob Quam, Lake Wales Care Center Executive Director. "It is nice to see everybody downtown together.
Terrie Crabtree, owner of the Lake Wales Christian Bookstore, not only commended the event for drawing in potential customers into her store, but also mentioned how the turnout that evening reminded her of her own childhood, when the downtown area was as busy during the evening as any mall nowadays.
"It looks like the old time downtown that I grew up with," she said. "When I was a girl, we used to go downtown Friday night and it was booming all the time, and I remember going downtown and it would be bubbling with people and I haven't seen it in a long time."