Annual Winter Haven Chain of Lakes Boat Parade Lights up Lake Howard
By Allison Williams
Photos by Qadry Williams
Chilly weather did not keep people away from the Winter Haven Chain of Lakes Boat Parade Saturday evening. This Light up the Lakes parade, hosted by Chain Life Winter Haven took place on Lake Howard.
Folks lined up all along the water's edge just before sunset to find a good seat for the parade of boats to come through.
While parents set up chairs and prepared their blankets, children were excitedly running around and playing, anticipating the parade to start.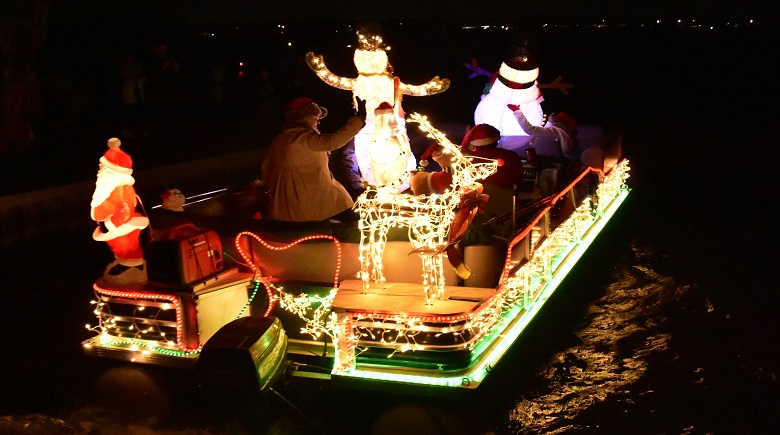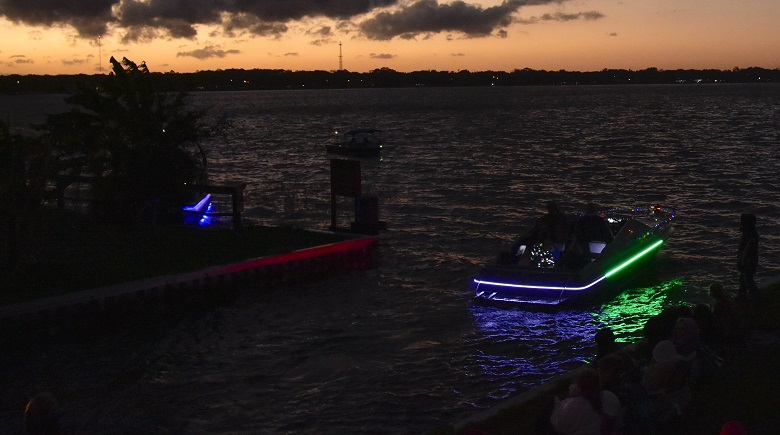 Others parked their cars at nearby waterfront restaurants, such as Old Man Frank's so they could get a bite to eat and comfortably sit and watch the parade.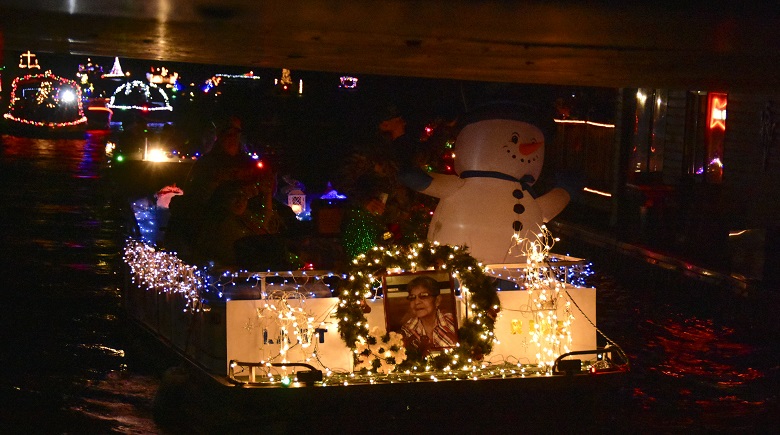 Betty Bonifay, owner of Bonifay Ski School, has been a resident of Polk County for many years. She travels from her home in Lake Alfred year after year for the parade.
"I have been in it, on it and watched it," Bonifay said. "I've been here since '76."
This year she decided to watch the parade with friends at the canal between Lake Howard and Lake May.
For the past 20 years, Bonifay has been a part of the event in some way. Her favorite parts of the parade are "the lights, the people and excitement."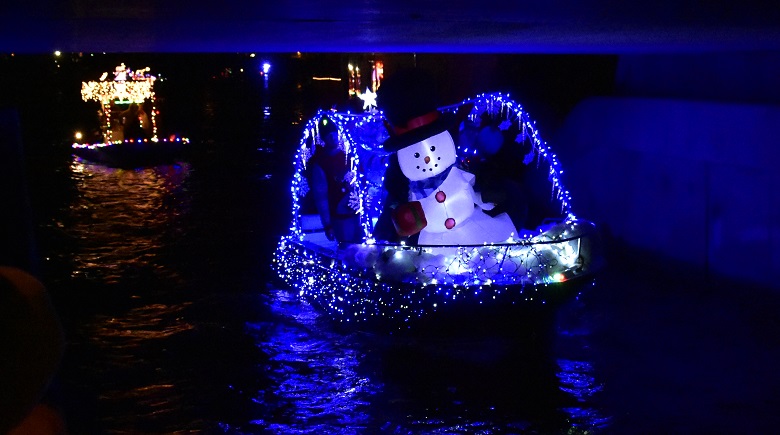 Bonifay's friend, Karsten Fahlbuszh flew in from Germany to do some water skiing and to attend the parade, as he has a love for the water. He is in town for 10 days and this was his first time seeing the parade on water.
Bonifay has a special place in her heart for the water as well, being a ski instructor. She also teaches ballet on water. The boat parade helps her dive into the holiday spirit every year. She attended this year's parade in her Christmas attire.
"I've been in Santa Claus stuff for a while here," Bonifay said, pointing to her Santa Claus toe socks with a grin on her face.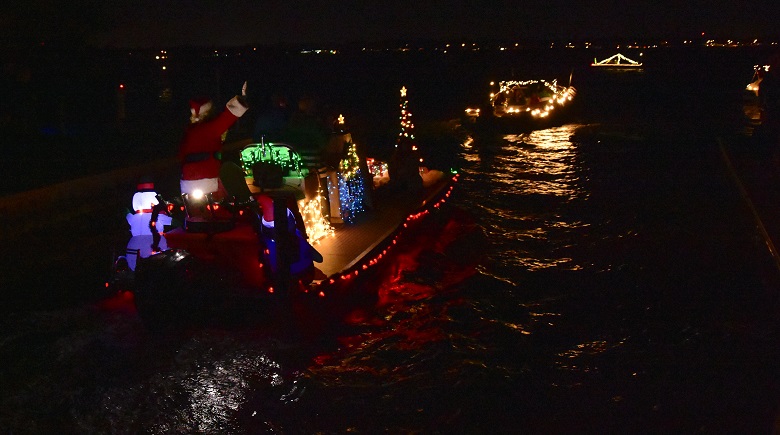 The crowds of people settled into their chairs. The boats lined up. Once it began, they made their way through the water. As the boats passed through the canal between Lake Howard and Lake May, the people lining the sides of the canal waved as each boat passed by, and the sounds of people shouting "Merry Christmas!" filled the chilly night air.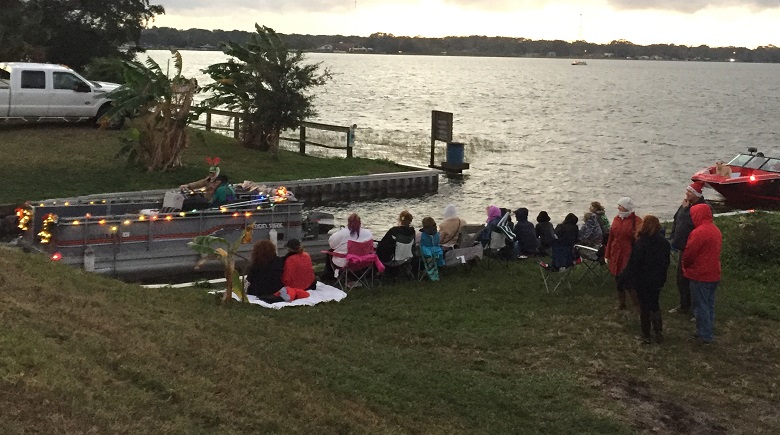 Judges watched each boat go by on the water and chose three winners:
First place: Fallen tree with skiers boat
Second place: Blue with snowman boat
Third place: Big Candy Cane boat