Winter Haven Boxer Makes Professional Debut In Tampa After 10-Year Absence
by James Coulter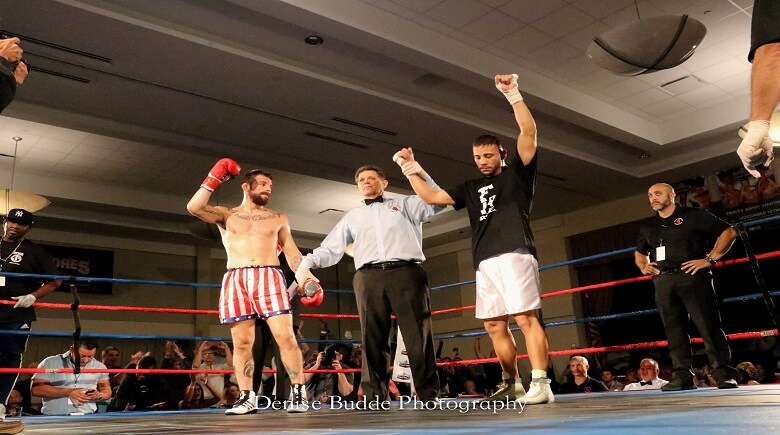 When Christopher Stephen Rangel entered the ring for his first professional fight back in November, he had so much going against him.
At age 34, he's considered "too old" within the professional boxing world. He had previously been out of shape, and he hadn't fought on the amateur level for the past 10 years.
Nevertheless, Rangel overcame all the odds and walked away victorious from his professional debut on November 10 at the Bryan Glazer Community Center in Tampa.
Being able to achieve such victory took hard work and dedication under the guidance of his coach, Marco Fazzini, head of the Winter Haven Boxing Club.
"Marco sees my drive and my hunger," Rangel said. "We don't care what people say or think. We're going to make it happen."
Rangel had been boxing since age 11, and yet, even then, his 10 year absence required a return to basics. Over four months, he and his coach trained hard, often two to three times a day.
Though the path to the fight in Tampa was long, the fight itself proved brief at one minute and 36 seconds in the first round, Rangel said.
Even though he had won the fight, he knew he could always do better. He considered the initial fight "ugly" and "sloppy," and he expects to do better in the future. Nevertheless, he's proud to have made it this far.
"That is the highlight of everything, and that makes me feel the best," he said.
Rangel started boxing at the young age of 11 under his first coach, Ben Getty, who trained him up until the age of 18, with high aspirations of Rangel reaching the championship level.
Even though most other boxers would abandon their old coaches at the drop of a hat—or rather, the drop of a briefcase filled with money, Rangel remained loyal to his old coach with the desire to make him proud.
"I was always with him," he said. "I promised him that he would always be my coach."
But that would never be, as his coach passed away. After that, Rangel felt as though he was done with boxing. His busy work schedule didn't help, either.
He later started training under Fazzini, but even then, after a long day of working, Rangel did not feel like exerting any more energy at the gym, he said.
So four years ago, he and Fazinni parted ways, and Rangel decided to focus more on his day job.
Four years later, the two would reunite, and Rangel made the choice to go back to his personal passion and take up boxing once again.
Together with his new coach, through four months of strenuous training, Rangel got back into shape and shed 40 pounds, regaining his self-pride, confidence, and physique.
Such personal improvement, all which allowed him to obtain his title as a pro, required both discipline and sacrifice. He only expects to continue improving, and he knows that such improvement require commitment.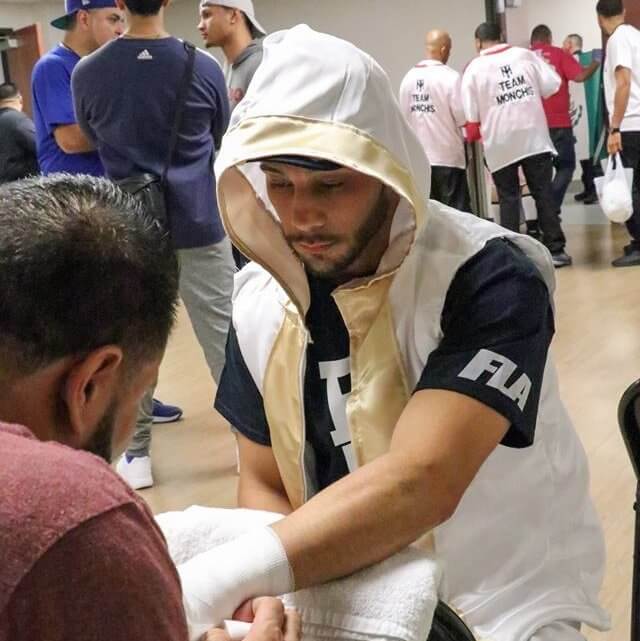 "Boxing is a lifestyle," he said. "So it is a major sacrifice to be a professional boxer, even an amateur fighter. It is difficult."
Through it all, Rangel has Fazinni to thank for bringing him back on track and encouraging him to continue chasing his dream.
And while Fazinni himself takes credit in helping Rangel reach his goal, he also gives credit to Rangel's previous coach, for whom he has nothing but respect, calling him one of the best trainers in the country.
"For him [Rangel] to admire my work and want to train with me and respect my ability to train people, it is really big for me, because I know that he had one of the best trainers in the country ever," Fazinni said.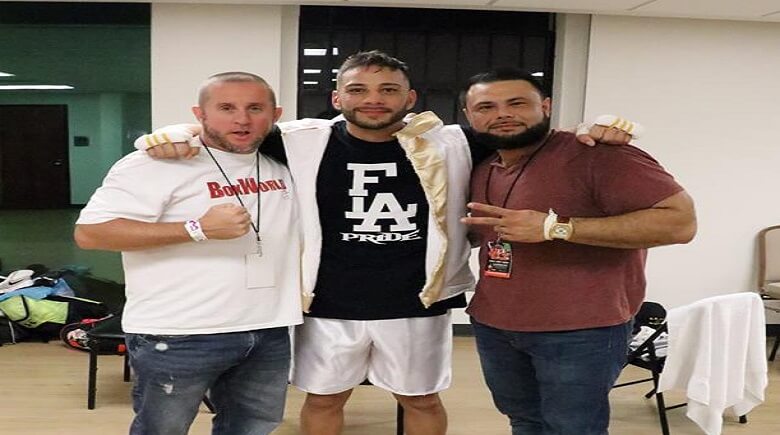 With Fazinni training young people ranging from ages 7 to 20, Rangel sees his old coach in him, with the drive and passion he has to help those achieve their ultimate potential.
More importantly, as his players often make personal sacrifices in their own lives so that they can box, so too does Fazinni make his own sacrifices to help them achieve their dreams, even going so far as to pay for their expenses out of his own pocket.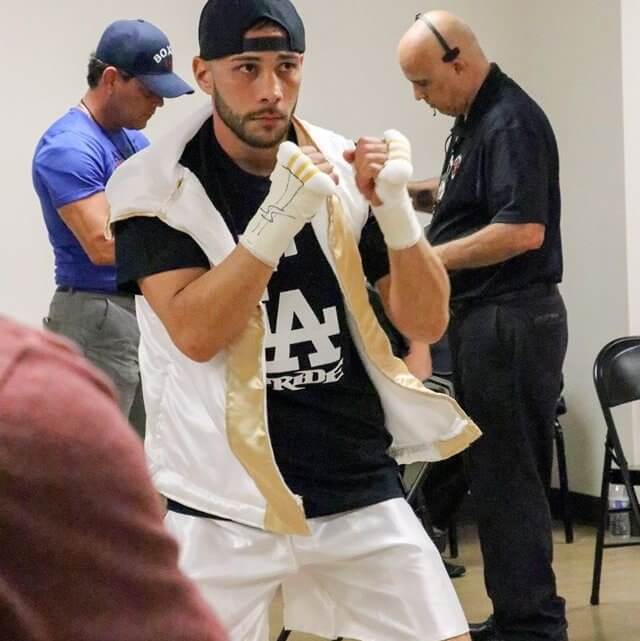 "Some kids family, if they do not have money for the kid, Marco is [giving] his hard-earned money to pay for these children for these national tournaments," Rangel said. "So Marco really gives everything he has for this, and every little bit helps."