Garden Grove Church Celebrates "Break Your Fall" For 12th Consecutive Year
By James Coulter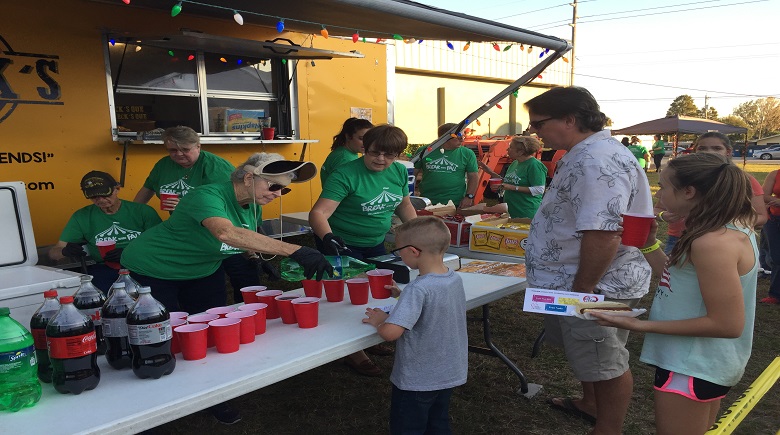 For the past eight years, Ashley Conrad-Scanlan have been attending Break Your Fall, the annual fall festival at Garden Grove Church in Winter Haven.
Break Your Fall was one of the very first events that her family attended at the church, and since then, she has been helping by volunteering at the event to share everything fall-related.
"I enjoy the people that are coming in, especially with a lot of new faces," she said. "And I just enjoy the atmosphere. It's lots of people coming together and a lot of fun, and a great way to connect with the community."
The only other person who loves the event more than she does is her eight-year-old son, Harrison, who, when not bouncing around in one of the many bounce houses, is busy participating in relay races and other fun activities with friends old and new.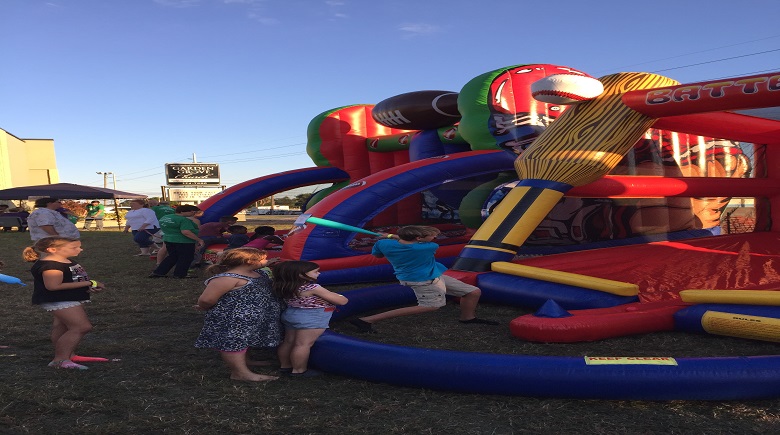 "Harrison loves being outside," Ashley said. "He loves being with friends. He loves meeting new people. And anytime there is a bounce house and candy involved, he is game."
Break Your Fall is the high-energy family event hosted every year in November at Garden Grove Church as a way to entertain their congregation and reach out to the surrounding community, with this year's event having been celebrated last Saturday.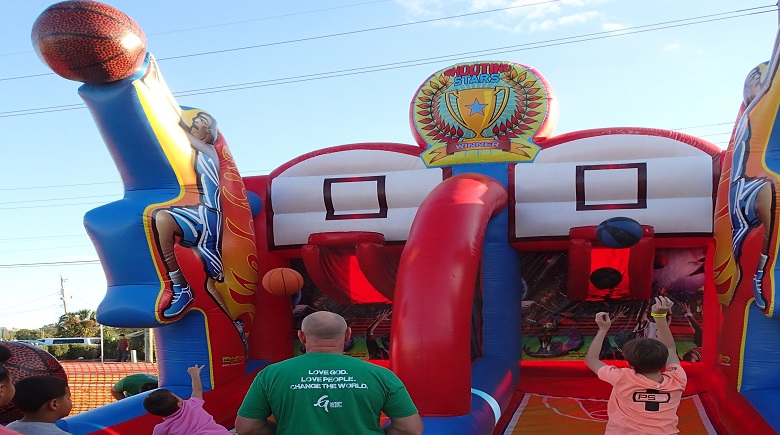 All of their fall festivities are provided free-of-charge, from bounce houses, face painting, and carnival games to a free meal ticket for a free hot dog, drink, and popcorn upon entry. The only exception is additional food, which is provided at reasonable prices at the concession stand.
For the past 12 years, while the venue has remained relatively small, its festivities and crowds have continued to grow, with new additions such as additional inflatables, balloon animals, and even walk-around characters such as Batman and Belle from Beauty and the Beast.
While many of its guests are from the church's congregation, many others are from the surrounding area, with the event providing the church the prime opportunity to reach out to new and potential members, explained children's church pastor, Kristin McGee.
"The cool thing is that people come back each year," she said. "They know it is a safe place to bring their families and themselves."
Though the venue allows them to reach a greater audience with the Gospel message, their main priority is to simply provide them a fun time to help say goodbye to autumn and welcome the holiday season.
"We do not really jam the gospel down people's throats, it's a matter of smiling and loving and talking to people, to share the love of Jesus in a practical way," McGee said.
Having been around for the past 12 years, the secret to their success has partly been with their overall marketing, mostly with advertising through mailers and word-of-mouth from the congregation.
This year, the congregation was encouraged to share a commercial of the event through Facebook, with participants being placed within a raffle.
"With the volunteers from the church, it ends up running okay," said Cody McGee, young adult pastor and husband of Kristen McGee. "If you get people to come, then people will come."
However, the real credit for their success has been the will of God combined with the hard work and dedication of the congregation.
"Without them, none of this would happen," Kristin said. "It's God's provision and allowing the event to happen, and our people stepping in and volunteering their efforts to make it all happen."
Though the festival has remained small, it has provided the local community with big fall fun for the whole family, which has allowed many families such as Ashley's to continue coming back year after year.
"Even though from the outside looking in, it may look like a small event, there are a lot of pieces involved, and it involves a lot of hands to make it successful," she said. "It is an event that really serves the community well, and anybody in the area that wants to support it, it is a great ministry be a part of, and this church is great for the area."