Bok Tower's Rootstock Ushers In Florida Gardening Season For Second Year
by James Coulter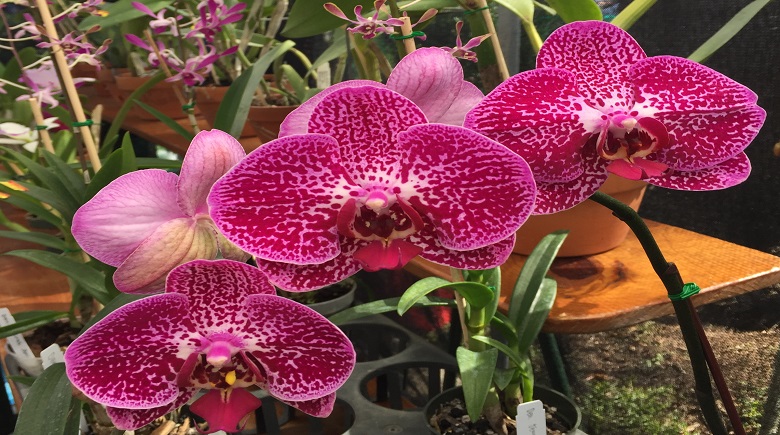 When most people think of gardening, they think of spring. While that season certainly has the most flowers in bloom, fall also has plenty of fantastic flora and fauna.
In fact, October marks the beginning of the Florida gardening season when most green-thumbed gardeners decide to start planting.
To help usher in this gardening season, Bok Tower Gardens hosted its second annual fall festival on Saturday.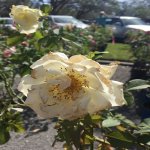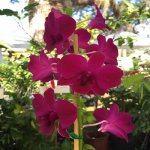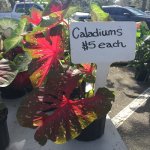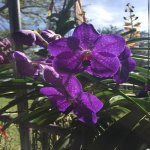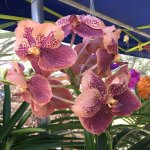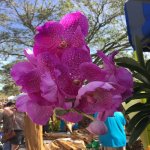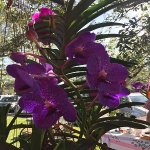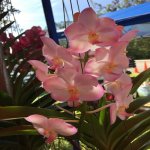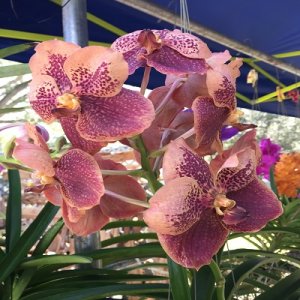 Rootstock is Bok Tower Gardens' annual fall event, presented by Duke Energy, that celebrates the opening of the Florida gardening season by providing resources and information to potential gardeners.
"This is the month when gardeners decide to plant their gardens, and so we wanted to be able to provide resources," said Erica Smith, Bok Tower Marketing Director.
More than 40 vendors were available on Saturday selling a variety of fall weather, Florida-friendly plants including citrus, orchids, and roses, along with plenty of gardening and outdoor decor and equipment.
When not out among the vendors purchasing plants, attendees could also listen to live music, have lunch from a food truck, attend a lecture on gardening, or even watch a chef provide a live cooking demonstration.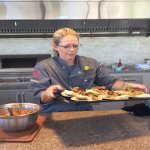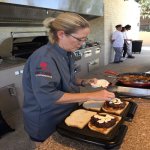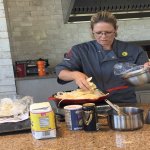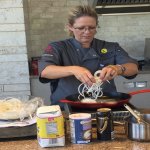 Providing the cooking demonstrations for such outdoor dinner party items as stout glazed patty melts and guava barbecue chicken sliders was Amy Freeze, three-time World Food Championship finalist.
Having attended a similar demonstration by a personal friend earlier this year, Freeze was delighted by the scenic appeal of the outdoor kitchen and its surrounding edible garden, and reached out to Bok Tower to offer her own services.
Being able to demonstrate her cooking skills in such a scenic and hospitable atmosphere with overall good weather was her most favorite aspect of hosting her demonstration that morning.
"I loved the intimacy of this," she said. "Being able to stand at this counter with almost like 20 good friends and just having a dinner party and being able to chat and talk. You're not yelling at a huge crowd. You're just talking and feeding."
In the nearby indoor education center were hosted garden talk lectures about growing various plants in Central Florida.
One lecturer, Josh Jaimson, a garden manager at HEART Village in Lake Wales, discussed perennial vegetables and how to grow them. He even provided samples of cooked vegetables such as sweet potato leaves and shredded green papaya salad.
"I think people are interested in new foods, and they seemed to enjoy the food and asked great questions," he said. "The festival seems well organized with good attendance."
This was the second year Bok Tower Gardens hosted the event, with their intent this year on re-branding their focus more on the plants and plant vendors.
This year's event had high expectations to draw in more guests, anticipating approximately 7,000 visitors from all across the state this year, Smith explained.
"If you have a green thumb, or you want a green thumb, Bok Tower is the place," Smith said. "we hope all of them are able to bring home a plant to make their home a more beautiful place."
Events such as Rootstock, along with recent expansions such as the 2.7 acre children's garden which opened last year, have helped attract attention to both Bok Tower Gardens, as well as Polk County as a whole, explained Emily Marshall, volunteer at Visit Central Florida.
"This brings a lot of people into Bok Tower that have never ever been here before," she said. "It's phenomenal the education that they provide here, and the history of this old facility is quite amazing."