Polk County deputies charge Winter Haven mother with aggravated manslaughter for the death of her 8-month-old baby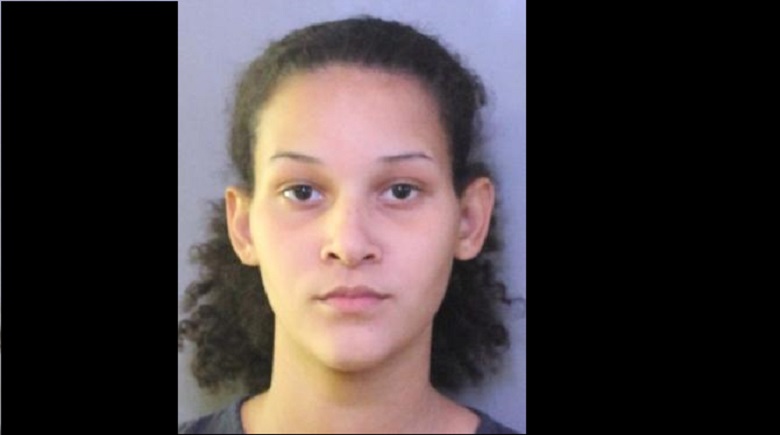 Thursday, October 19, 2017 at 1:45 p.m., Jada LeBoeuf, 19-years old, was arrested and charged with aggravated manslaughter of a child (F-1).  Her eight-month-old daughter Journey LeBeouf died of suffocation on the morning of February 13, 2017 after LeBoeuf left her unattended for nearly five hours.
According to the arrest affidavit, Journey lived with her mother, aunt, and maternal grandparents, at 3240 Ave Q NW in Winter Haven. Family members last saw Journey alive in the evening as they went to bed. Jada would typically sleep on a couch in the living room, and Journey would sleep in a car seat near her mother.
The following morning at around 4:40 a.m., family members did not see Jada or Journey; they only saw Journey's empty car seat, and Jada's blanket on the couch, and assumed they left together. Shortly after Jada returned home sometime around 5:30 a.m. (between 5:25 a.m. and 5:39 a.m.), she found Journey on the couch, tangled in the blanket, and unresponsive.
An autopsy conducted by the Medical Examiner's Office determined that the cause of death was suffocation.
Initially, Jada told detectives that she left the house at about 3:00 a.m. to ride with a friend to get something to eat. She said, at the time she left Journey on the couch, and did not want to awaken anyone. She went onto say that they stopped off at a McDonald's in Auburndale, but then encountered some car trouble. Detectives later learned that she had lied about her early morning activities.
Through the investigation, the detectives learned that Jada left the house with a friend at about 12:45 a.m., and first went to a hookah bar in Lakeland, which was closed. Jada then went to a hookah bar in Orlando, before stopping at a McDonald's in Kissimmee.
Jada failed to tell her family members that she was leaving, without her daughter. Even when Jada's mother texted her at around 4:45 a.m., asking where she was, Jada did not ask her mother to check on Journey. No one in the family had realized that Journey was in the home, tangled in the blanket.
Based upon the investigation, deputies determined that Jada LeBoeuf failed to provide her eight-month-old daughter Journey with the care and supervision necessary to maintain the victim's physical health.  This failure to provide care and supervision resulted in the victim's death.
"This terrible tragedy was 100% preventable. It is beyond comprehension how a mother could leave her child alone for five hours.  That beautiful little baby girl should be alive today." Grady Judd, Sheriff
LeBeouf has not been taken to the Booking Center; she is at the Sheriff's Operation Center. When we have a booking photo, we will send it.