Free and Open to the Public
Lecture / Presentation by
Constitutional Attorney, Author and Educator  KrisAnne Hall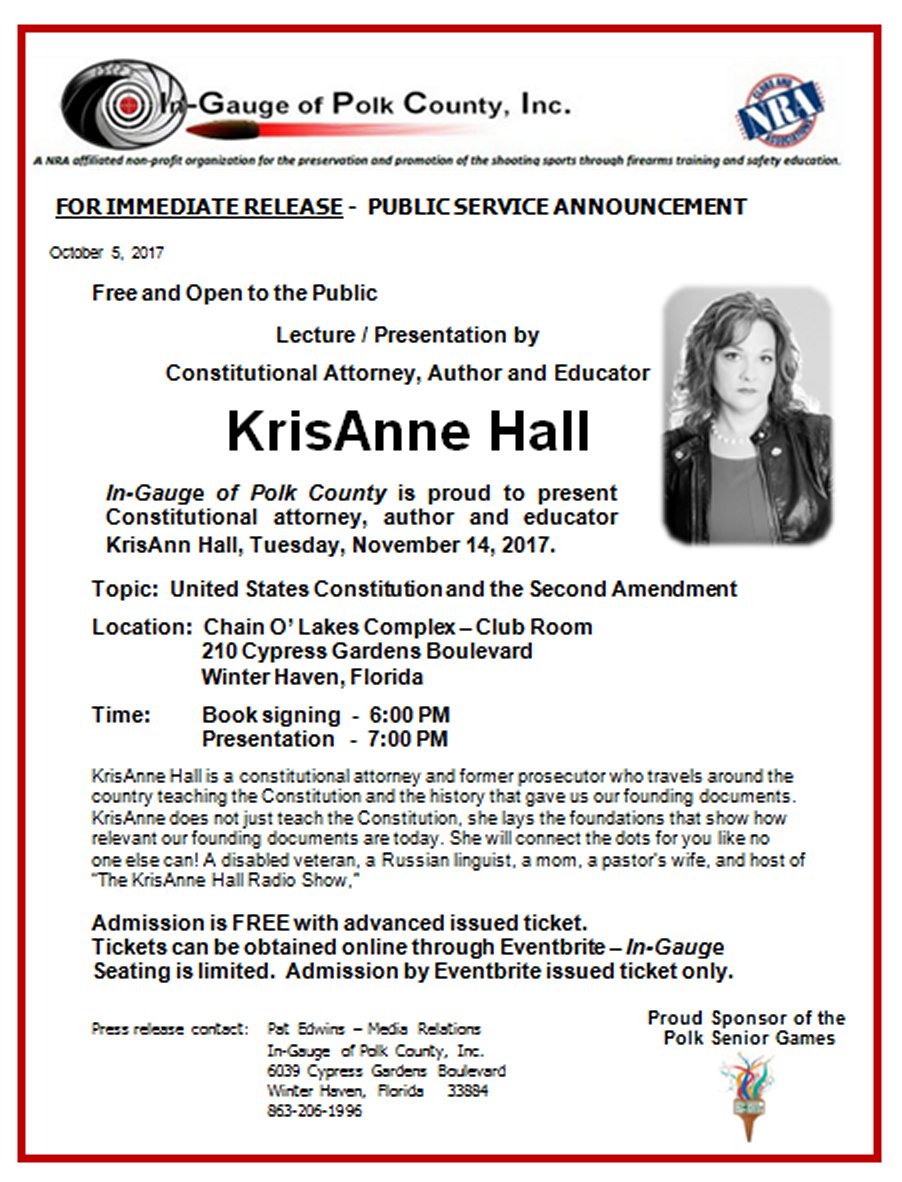 Topic:  United States Constitution and the Second Amendment
Location:  Chain O' Lakes Complex – in the Club Room
210 Cypress Gardens Boulevard
Winter Haven, Florida
Time: Book signing  –  6:00 PM
Presentation   –  7:00 PM
KrisAnne Hall is a constitutional attorney and former prosecutor who travels around the country teaching the Constitution and the history that gave us our founding documents. KrisAnne does not just teach the Constitution, she lays the foundations that show how relevant our founding documents are today. She will connect the dots for you like no one else can! A disabled veteran, a Russian linguist, a mom, a pastor's wife, and host of "The KrisAnne Hall Radio Show,"

Admission is FREE with advanced issued ticket.

Tickets can be obtained online through Eventbrite – In-Gauge

Seating is limited.  Admission by Eventbrite issued ticket only.
Press release contact:   Pat Edwins – Media Relations
        In-Gauge of Polk County, Inc.
  6039 Cypress Gardens Boulevard
  Winter Haven, Florida    33884