LAKE WALES MEDICAL CENTER SENDS RELIEF TO PUERTO RICO
Lake Wales, FL – Lake Wales Medical Center coordinated a supplies drive to help residents of Puerto Rico recover from the devastating impacts of Hurricane Maria.
"Our area and our employees were still cleaning up from Hurricane Irma, but when we saw the devastation in Puerto Rico, we knew we had to help," CEO Rebecca Brewer said. "Several of employees are from Puerto Rico, and many still have family there."
Executive Assistant Evelyn Rivera-Miranda spearheaded the efforts, and it didn't take long for supplies to begin pouring in.
"Several employees posted about it on Facebook, and before long, we were getting donations brought in from the community, in addition to what our staff was bringing in," Brewer said. "It was remarkable to see the whole community come together. We had to find a storage room to start stacking it all in."
The hospital itself also donated several pallets of water. On Thursday afternoon, Oct. 12, a group of employees gathered to bring all the supplies from the storage room and load it into a truck and trailer. The supplies filled the cab and bed of the truck, as well as a flatbed trailer. The supplies were sent to Bandaid for Puerto Rico.
Lake Wales Medical Center is a 160-bed acute care hospital, located at the intersection of SR 60 and 11th Street in Lake Wales. With more than 500 employees and 60+ active staff physicians, the hospital has been serving the medical needs of the community since 1928.
Photo info:
PR loading line: Lake Wales Medical Center employees formed a human chain to load cases of water and other supplies for Puerto Rico relief efforts.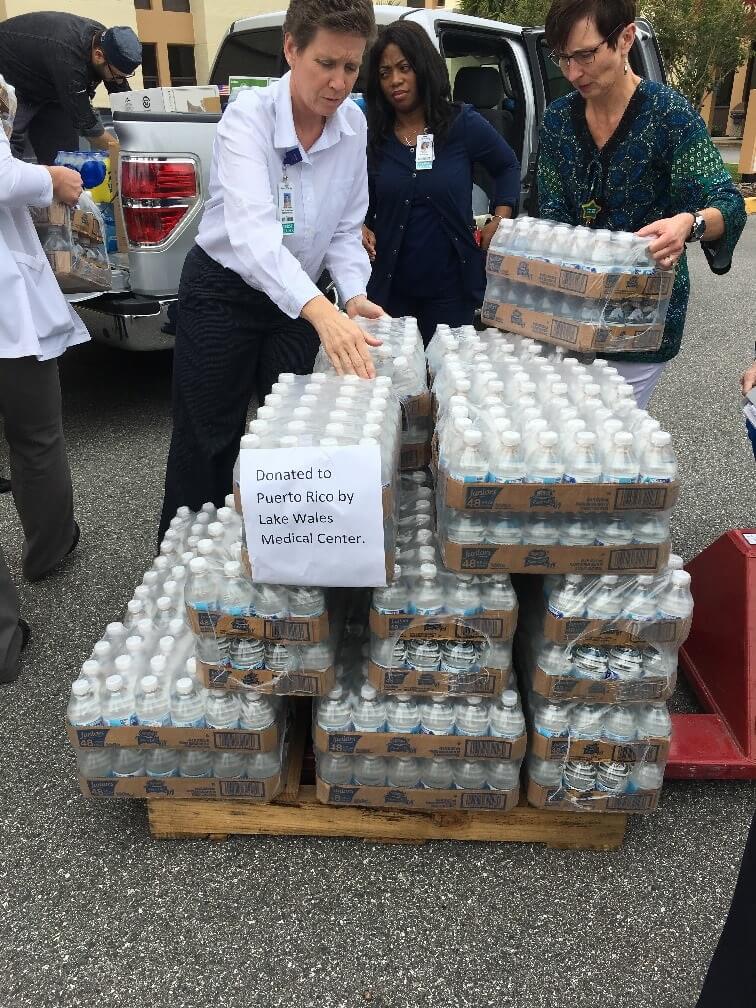 PR Water Sign: From left, Chief Nursing Officer Jennifer Huston, Education Manager Angel Barnes, and Dietitian Jamie Moore load cases of water onto the truck for the Puerto Rico relief efforts.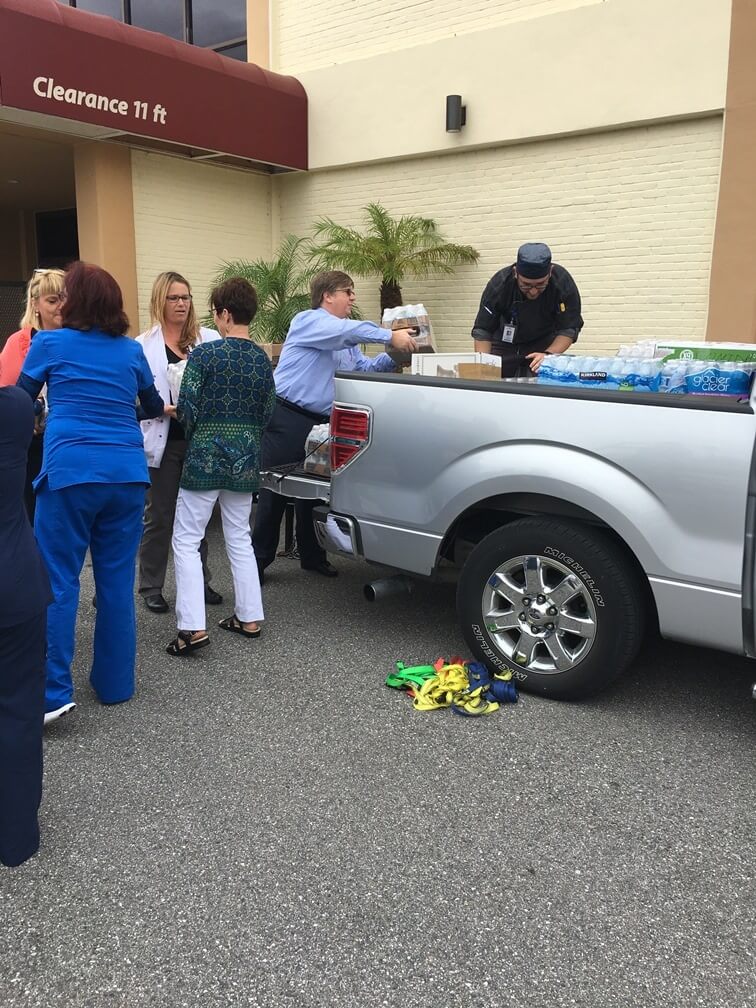 PR Pallet: Timothy Mercier, left, Director of Engineering Services, and Melton Goff roll another cart full of supplies outside to be loaded onto the truck.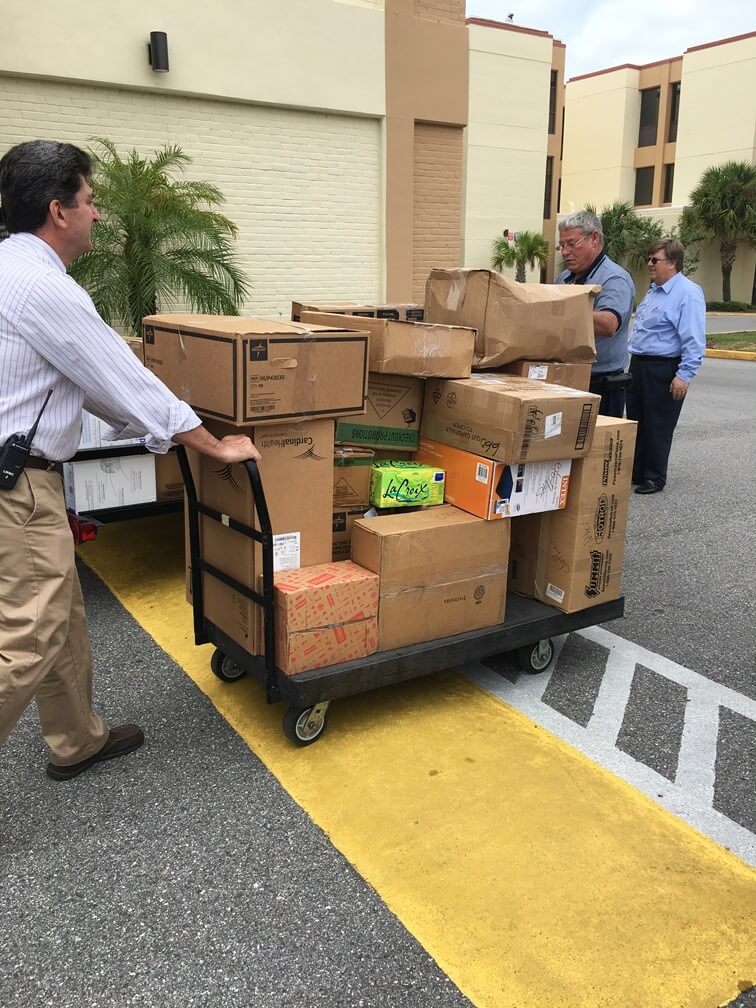 PR Evelyn: Evelyn Rivera-Miranda spearheaded the hospital's efforts to gather supplies for the relief efforts in Puerto Rico.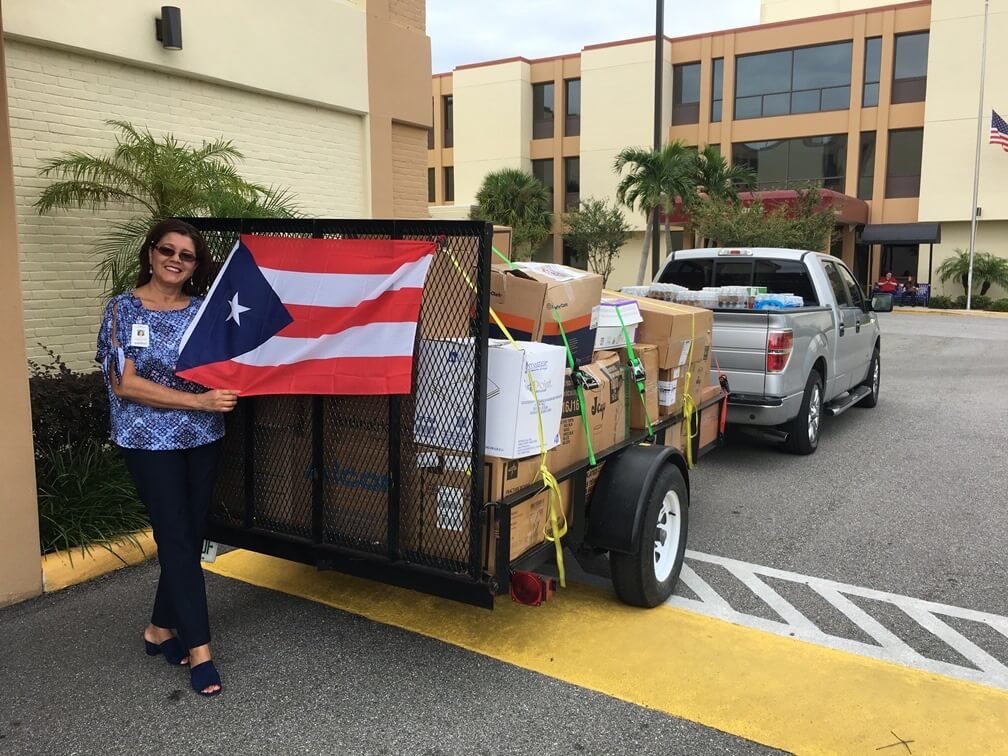 PR flag: With the flag of Puerto Rico attached, the supplies donated by Lake Wales Medical Center and community are heading to Puerto Rico.