Silly Socks Saturdays Helps Children In Local Hospital
by James Coulter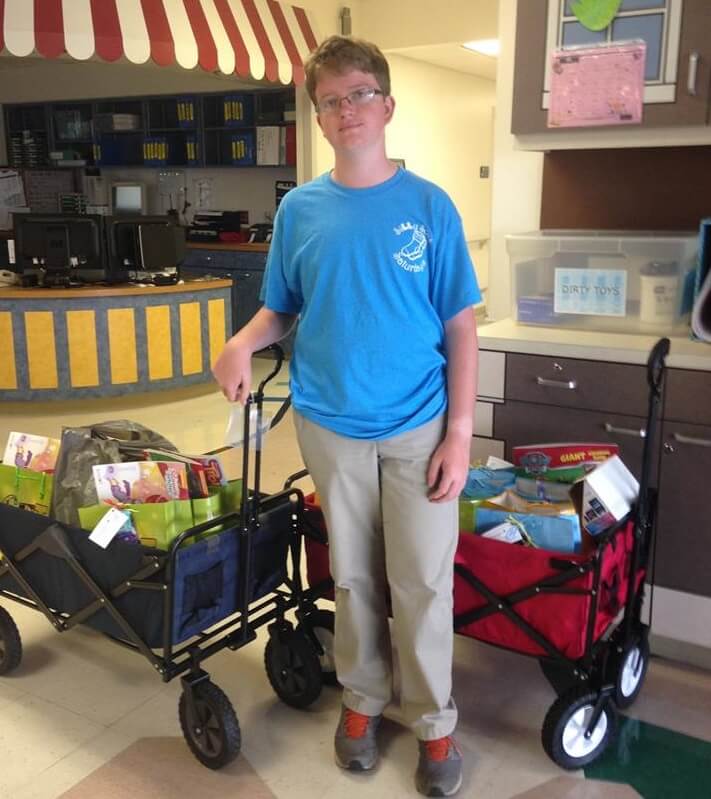 Whenever Zachary Kirkland, a 9th grader at Lake Wales High School, would visit family and friends at the hospital, one thing they would always request of him is socks.
He knew that many other patients, especially children, required such items during their hospital visit, so he resolved to help provide them with those items.
Silly Socks Saturdays is a non-profit 501 c3 that helps donates socks and various other comfort items for children staying at the hospital.
Every second Saturday of the month, he and his fellow volunteers visit the Lakeland Regional Hospital to visit the young patients staying there, providing them each with a bag of donated items.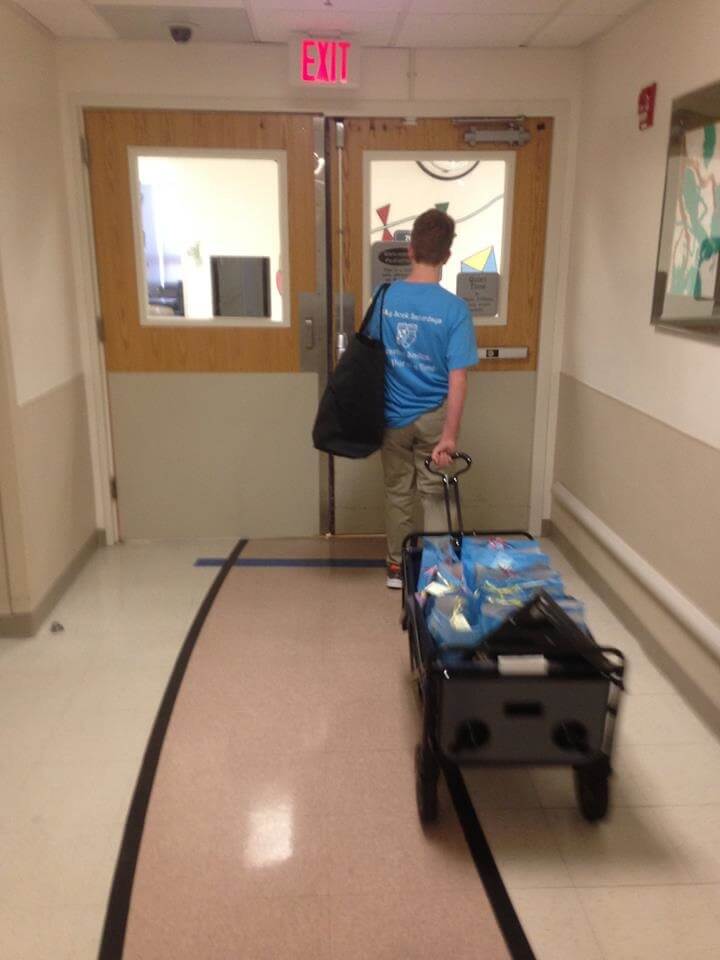 What started as a school project to help his local community has since grown into a non-profit organization that seeks to expand its outreach to other hospitals.
Zachary experienced the usual challenges from the start with filling out paperwork and seeking out donations, but within less than a year, he and his team has become more organized and capable of supplying the hospital with items that their patients need most.
"We are growing and doing much better," he said. "We have a decent amount of items and donations…[and] we keep growing and we hope to reach out and extend to different hospitals by the end of this year."
His mother, Dianne Forcier, has been most impressed with his overall perseverance. What other children would easily tire of, her son has remained committed to and turned into a long-term goal.
"It was not something that he would do for a month or two and [he] was done with it," he said. "He's still looking at how to reach out to other hospitals with that he has started. He still wants to improve on what he started."
Having visited the hospital on a regular basis, Silly Socks Saturdays has provided familiar faces to nurses and hospital staff, who have come to appreciate the services that the team provides.
"The nurses are just so excited to see us, to know that they have a new delivery company, that they will be able to come and take them in and show the kids," Forcier said. "So this in itself knowing that he is making a difference, it means a lot."
Perhaps the best praise they have received has been from former patients and their parents who more than appreciate the comfort provided by their donations.
One parent of a two-year-old patient wrote a gleaming review on their Facebook page about how their donation made her child's visit all the more comfortable.
"My son's face lit up when he saw all the goodies," she wrote. "Thank you so much for all the wonderful work and time you put into your organization."
Another Facebook review praised the organization for how their service helps aid children during their stay at the hospital.
"To help ease a scary situation is fantastic!" she wrote. "But when you are laying there and knowing someone cares is beyond warming a heart."
Currently, their work has been limited to Lakeland Regional, but they hope to extend that outreach to other hospitals, with high hopes for Central Florida.
This month, Silly Socks will be participating with Lakeland Regional's reverse trick-or-treat, where children receive treats in their room rather than going out to trick or treat.
Knowing the good that his organization provides, Zachary hopes to continue it and keep it going strong from here on out.
"Just getting to enjoying knowing how we impact the kids stay at the hospital," he said. "I know that can be troubling for them. I know that I am helping and making them feel more comfortable."
For more information on Silly Socks Saturdays, visit their Facebook page, or their website at http://sillysocksaturdays.com