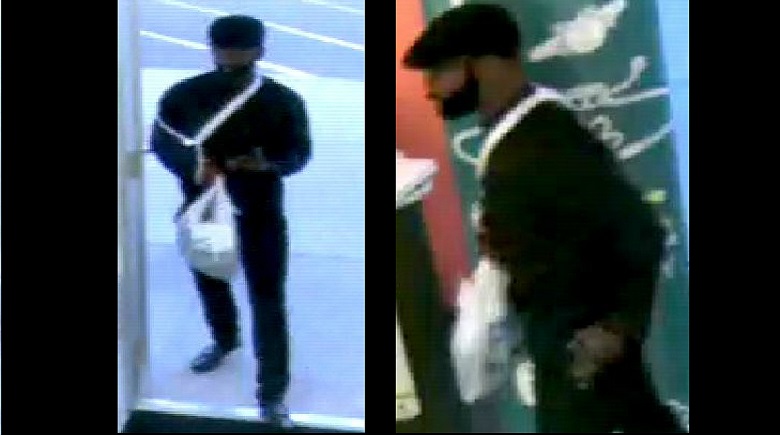 Polk County Sheriff's detectives are investigating an armed robbery that occurred on Monday, September 25, 2017 at 7:25 p.m., at the Kay Jewelers store in Davenport. The suspect walked into the store in Posner Park at 1700 Posner Boulevard, and began speaking with an employee. The suspect then pulled a gun from a sling he was wearing on his arm, and made demands of the two employees who were present.
The employees cooperated with the suspect who filled a bag full of jewelry.
The suspect is described as a black male, early to mid-20's, approximately 5'10" to 5'11" tall, and weighing approximately 150 pounds. He was wearing a black, long sleeve dress shirt, black dress pants, black shoes and a black flat cap. He also had a blue sling on his right arm and a full beard and mustache, which appeared to be painted on.
A video of the suspect in the store can be viewed on the Polk County Sheriff's Facebook page.
This is an ongoing robbery investigation. Anyone with information about this investigation is urged to contact Detective Robert Walmsley at 863-576-7623 or
863-298-6200.
Anyone with information who wants to remain anonymous and be eligible for a CASH REWARD is asked to call Heartland Crime Stoppers at 1-800-226-TIPS or log onto www.P3tips.com to submit your tip via the web. For a secure and password protected mobile app for your smart device, go to the app store and download the free "P3tips" mobile app. No caller ID, no recorded lines, no tracking cookies, no saved IP addresses. Anonymity is Guaranteed!