"ART & SOLE FOR THE CURE" REGISTRATION OPENS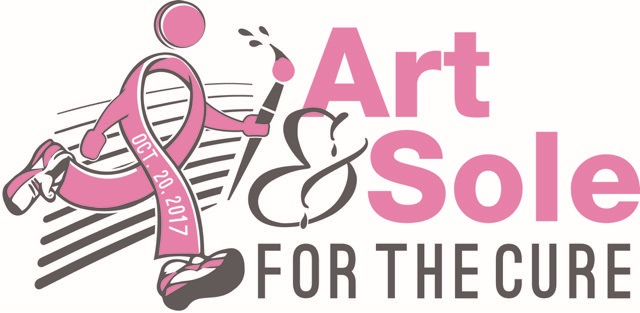 Lake Wales, FL – Time is running short to guarantee a FREE event t-shirt for "Art & Sole for the Cure," a breast cancer awareness event presented by Lake Wales Medical Center in partnership with the Lake Wales Arts Council.
Art & Sole for the Cure will be held on Friday, Oct. 20, 5 to 8 p.m. near the gazebo on Lake Wailes lake. The event will include an awareness walk, fun run, live music, food trucks, games and activities for the whole family, a decorated bra contest, survivor recognition, a luminaria ceremony, and more.
The event is free and open to the public, but advance online registration is required for event T-shirts. "We need to order T-shirt by October 6, so we really want people to go online and sign up before then," said LWMC's Maryemma Bachelder. "However, we will leave registration open right up until the date of the event because we want to include as many people as possible."
Tickets will be sold for door prize drawings, and donations will be accepted. All proceeds benefit the Breast Cancer Research Foundation.
To register, visit www.LakeWalesMedicalCenter.com, and click on Healthy Woman at the bottom of the Home page. Art & Sole is listed under the "Already a Member" link for Upcoming Events.
For information on becoming a sponsor for the event, contact [email protected] or call 863-679-6869.