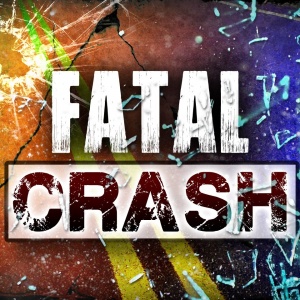 On 08/29/2017, at approximately 8:20 PM, Winter Haven Police Officer Nicholas Bonnie was eastbound on Cypress Gardens Blvd., when he drove up on a vehicle versus motorcycle crash that had just occurred near Reflections Blvd. He notified the Emergency Communications Center (ECC) via radio, at which time Winter Haven Fire, Polk County Medics, and Central District Patrol all responded to the scene. Upon arrival of Fire/EMS it was determined that the motorcycle operator, Vincent J. Pascucci, was deceased. The Vehicle occupants were not injured as a result of the crash.
PCSO Traffic Homicide Unit responded to investigate.
Cypress Gardens Blvd (SR 540) in the area of the crash is a 4 lane highway with a grass median and shoulders. The roadway is straight and level with a speed limit in the area at the crash site of 55 mph. There is no street lighting and minimal illumination is provided from a nearby subdivision.
Evidence and witness statements indicate that a 2014 White Ford Focus (Vehicle 1) was be being driven by Robert S. Winder Jr. was travelling eastbound on Cypress Gardens Blvd., in the inside (left) lane at about 55 mph. Another uninvolved vehicle was traveling eastbound adjacent to Mr. Winder in the outside lane.  A 2016 Blue and White Suzuki Sport type motorcycle (vehicle 1) was being operated by Vincent J. Pascucci and was also travelling eastbound in the inside lane, but at a high rate of speed. Witness statements, skid marks, and the distance Vehicle 1 travelled post-crash all indicate Pascucci was driving well over the posted speed limit.  As Pascucci approached Vehicle 2 at a high rate of speed, he locked up the brakes on the motorcycle and slid 147 feet, striking the rear of Vehicle 2.  After impact, Pascucci lost control of the motorcycle laying it down on its side. Pascucci was ejected from the motorcycle and traveled approximately 150 east, coming to final rest in the center of the outside lane of travel. The motorcycle continued in a southeasterly direction approximately 200 feet, coming to final rest on the south shoulder of the roadway. Driver 2 stated they were struck from behind, but did not know by what. Vehicle 2 came to a controlled stop, turned around, and drove back west in the median in an attempt to find what had struck them. Upon finding Pascucci, the driver stopped in the median, at which time the Winter Haven Unit arrived.
Driver 2 showed no signs of impairment. Both he and his passenger were seat belted at the time of the crash. Due to the type collision, no airbags deployed. Pascucci was not wearing a helmet or other safety equipment. He also did not have a motorcycle endorsement permitting him to operate a motorcycle on state roadways.
Excessive speed on the part of Pascucci appears to be a factor in the crash.
Eastbound Cypress Gardens Blvd. was closed for approximately 4 hours during the investigation.