Approximately 16 people were exposed to an unknown substance in the Lakeland Polk County Government Center. Approximately 50 people were in the building when the incident occurred. Polk County Fire Rescue's Haz-Mat team responded at 2:32 p.m. to assist the Lakeland Fire Department.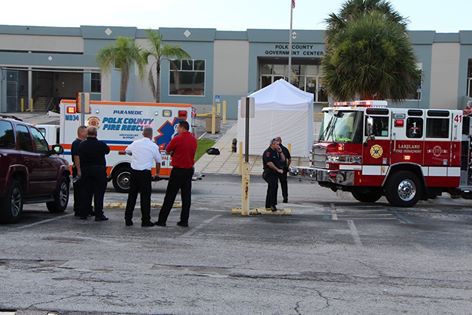 The substance was field tested for biological hazards. No biological hazards were found, but as a precaution, everyone in the building went though a basic decontamination process. During decontamination, soap and water is used on exposed skin.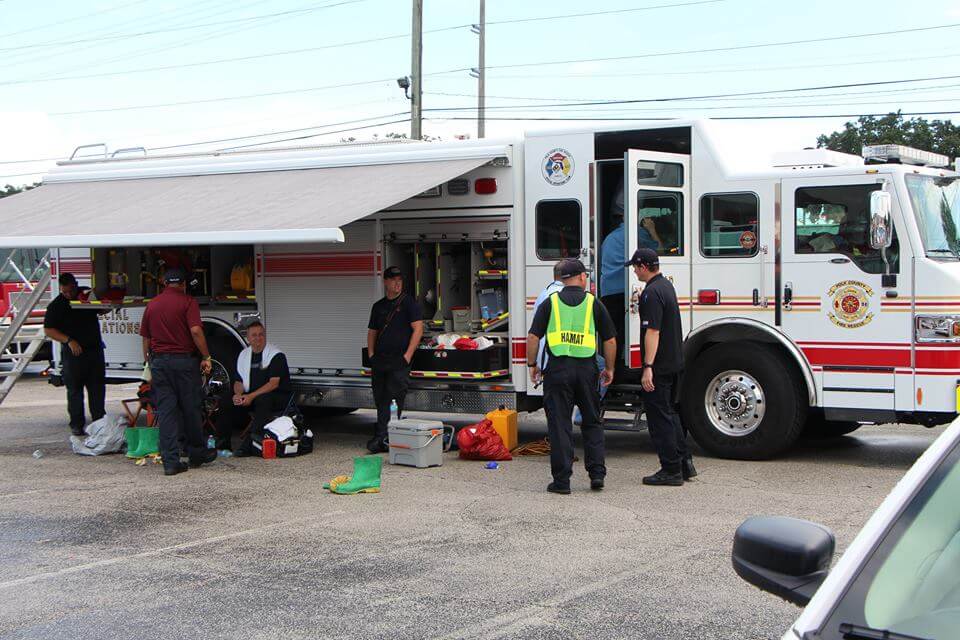 No one showed any signs of currently being ill.
The Federal Bureau of Investigation and Lakeland Police Department will be carrying out an investigation.
The Lakeland Polk County Government Center houses the Lakeland courthouse, offices for the Property Appraiser, Clerk of Courts, County Probation, Public Defender and Polk County Healthy Families.