LWMC EMPLOYEES DONATE BACKPACKS FOR LOCAL STUDENTS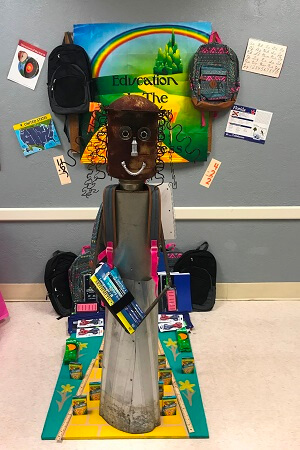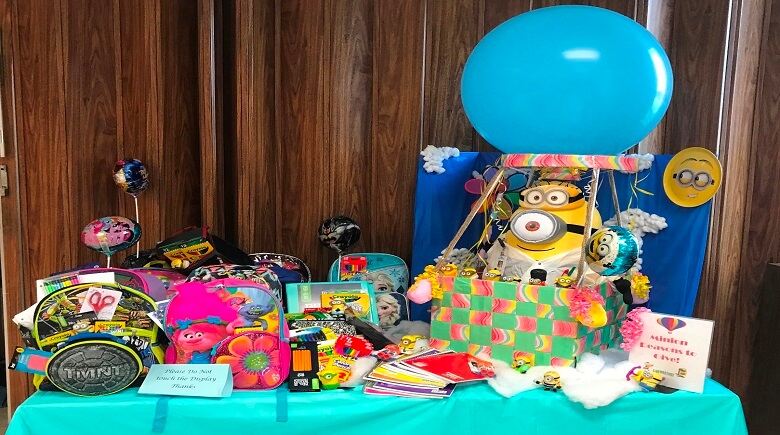 Lake Wales, FL – Nearly 100 Lake Wales area school students will be starting the school year with new backpacks stuffed with lots of new school supplies, thanks to the employees at Lake Wales Medical Center.
The hospital held a backpack drive this summer to gather school supplies and backpacks.
"Our employees enjoy a little friendly competition among departments, so we issued a challenge and offered prizes for the department that donated the most backpacks, and for those with the most creative displays," said hospital CEO Rebecca Brewer. "As always, they came through with lots of donations and lots of creativity."
In addition to the nearly 100 backpacks, hospital employees donated school supplies, such as paper, pencils, pens, rulers, glue, erasers, crayons, and more. The backpacks are being distributed through local area schools.
The winner of the most backpacks donated – for the 2nd year in a row – was the Rehabilitation department, with 23 stuffed backpacks.
Most creative display was a tie between Engineering's Wizard of Oz theme, and Laboratory's Minions theme.
The entries were judged by Paula Alford and Marie Cherington from Lake Wales Charter Schools.
"We like to have fun with this, but the real point is to help the children in our community," Brewer said. "Education is essential to success, and we're proud to be able to help equip local students to be successful in school."
Photo info:
Laboratory's Minion display and Engineering's Wizard of Oz display tied for most creative