Cooking on the Ridge: Blueberry Crumble Bars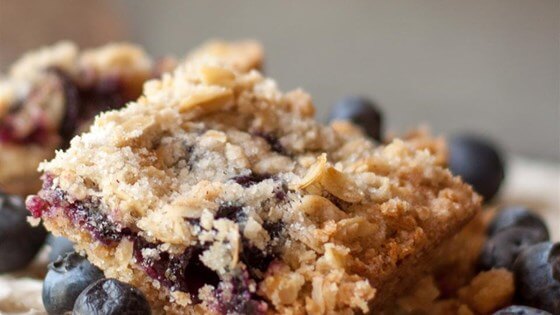 Ingredients
1 1/2 cups quick cooking oats
Directions
Prep 15 m

Cook 30 m

Ready In 1 h 45 m
Preheat oven to 375 degrees F (190 degrees C). Grease a 9×13-inch baking dish.

Combine flour, oats, 1 cup sugar, cinnamon, and baking soda in a large bowl. Cut butter into flour mixture until it resembles coarse crumbs. Reserve about 2 cups flour-butter mixture. Press remaining mixture into the prepared baking dish to form a crust.

Bring blueberries, remaining 1/2 cup sugar, cornstarch, and lemon juice to a boil in a saucepan, stirring constantly, until mixture is thickened, about 2 minutes. Spread blueberry mixture over crust and sprinkle with reserved oat mixture.

Bake in the preheated oven until topping is just browned, about 25 minutes. Cool before cutting and serving.