Spotted seatrout workshops scheduled late July/early August; FWC needs your input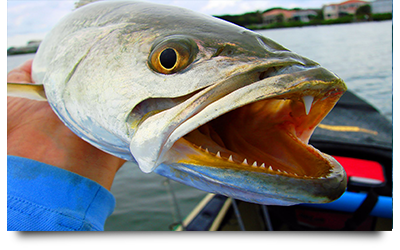 The Florida Fish and Wildlife Conservation Commission (FWC) needs your input on spotted seatrout management.
The FWC is hosting spotted seatrout public workshops throughout the state in late July and early August. Learn more about the current status of spotted seatrout and share your input on management of this fishery by attending one of these workshops.
Workshops will be from 6 to 8 p.m. local time:
July 25: Carrabelle, American Legion, 2316 Oak St.
July 26: Panama City, Gulf Coast State College, Student Union Building, Conference Room 232A, 5230 West US Highway 98.
July 27: Pensacola, Sanders Beach-Corinne Jones Resource Center, 913 South I St.
July 31: Cedar Key, Senator George G. Kirkpatrick Marine Laboratory, 11350 SW 153rd Court.
Aug. 1: Crystal River, City Hall Council Chamber, 123 NW Highway 19.
Aug. 2: St. Petersburg, Fish and Wildlife Research Institute, 100 Eighth Ave. SE.
Aug. 3: Naples, South Regional Library, 8065 Lely Cultural Parkway.
Aug. 7: Jacksonville, Jacksonville Public Library Southeast Regional, 10599 Deerwood Park Blvd.
Aug. 8: Melbourne area, Brevard County Government Center, Space Coast Room, 2725 Judge Fran Jamieson Way, Viera.
Aug. 9: Fort Pierce, St. Lucie Commission Chambers, Third Floor Meeting Room 303, 2300 Virginia Ave.
If you cannot attend an in-person meeting, submit comments online by visiting MyFWC.com/SaltwaterComments. Additional details and updates for these meetings will be posted at MyFWC.com/Fishing (click on "Saltwater Fishing," "Rulemaking" and "Workshops.")