Final Update: The overturned semi sand-hauler has been towed from the scene and all lanes of US Hwy 27 southbound are open to traffic at this time.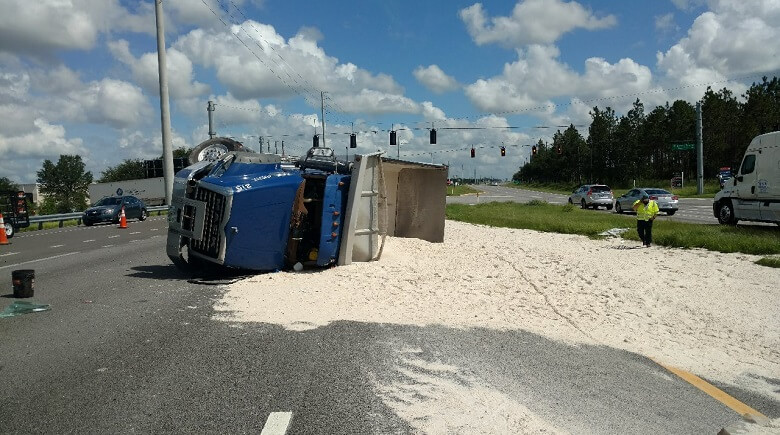 Update on US Hwy 27 in Davenport, at Dunson Road, of the overturned dump truck.
Preliminarily it appears the truck, which was hauling sand, was traveling southbound on US Hwy 27 with a green light, when a car made a right turn onto US HWY 27 southbound at the red light at Waverly Barn Road.
The dump truck swerved into the left lane to avoid striking the car. Due to the shift in load weight, the truck fell onto its side. It did make a glancing blow with the car, however, there were no injuries and no significant damages.
Webb's Towing is on-scene removing the truck, and DOT is assisting with the one southbound lane closure.
One southbound lane of US Hwy 27 at Dunson Road in Davenport is open to traffic at this time.
This Traffic Update Sponsored by: