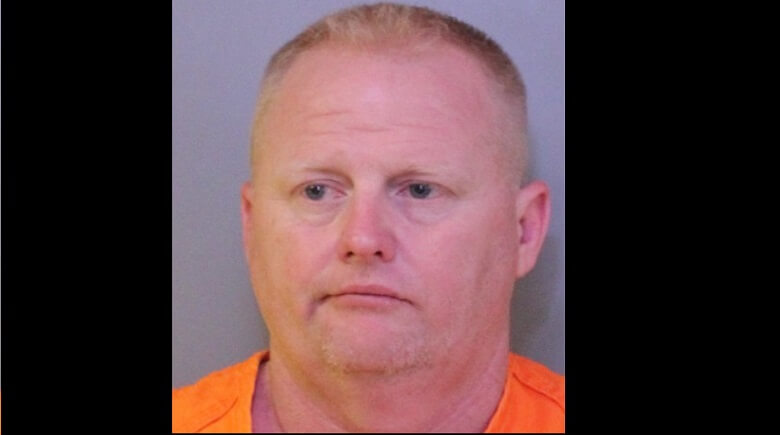 During the late evening hours of Sunday, July 9, 2017, a PCSO deputy sheriff who resigned immediately upon his arrest was arrested by Winter Haven P.D. for one count DUI (M-1) and one count DUI with property damage (M-1).

According to the WHPD affidavit, around 11:45 p.m. last night, 45-year-old David Clark of Lake Alfred crashed his personal vehicle into a power pole in the area of 21st Street SW in the city of Winter Haven. The crash resulted in the pole breaking in half, and was observed by witnesses who were standing outside. They responded to assist the driver (Clark) and called 9-1-1. When WHPD officers arrived they observed Clark was slurring, swaying back and forth, and appeared to be intoxicated. He refused to submit to a breath test.
Clark was booked into the Polk County Jail on the aforementioned charges, and released after posting $1,000 bond. He resigned from PCSO effectively immediately upon his arrest. Had he not resigned, he would have been terminated.

Clark was hired as a deputy sheriff in 2007. He was previously employed by WHPD as an officer. His most recent assignment was as a patrol deputy sheriff in the Central District (Winter Haven area), and his most recent salary was $58,045.