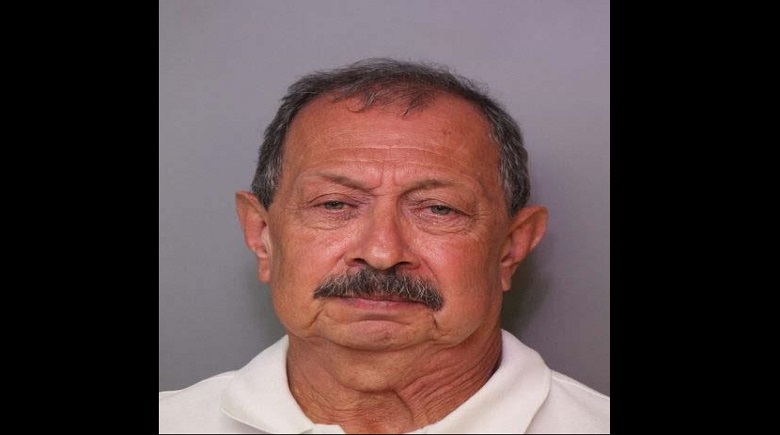 LAKELAND, FL (June 23, 2017) – On September 12, 2016, the Lakeland Police Department began to investigate allegations of sexual misconduct by psychotherapist, Anthony H. Conti Jr. Conti is a licensed Mental Health Counselor at Tony Conti, M.A. Counseling Center, located at 1962 E. Edgewood Drive in Lakeland.  Six victims were identified and charges were filed with the State Attorney's Office. Conti was out on bond at the time of the arrest today.
On June 8th, 2017, the Lakeland Police Department opened another investigation into the allegations of sexual misconduct against Anthony Conti Jr. The victim, 33 years old,  stated she attended three therapy sessions with Conti from December 2014 to January 2015. The victim stated that on January 17, 2015 she met with Conti at his office for a scheduled therapy session. During the therapy session, the victim was seated on a sofa in a sitting position and Conti requested that she close her eyes while he began some breathing exercises with her. Conti then began to touch her breast, stomach and vagina. The victim described the exercise as sexual and caressing.
Conti proceeded to pull down the victims sweatpants and placed his hands over her vagina and began rubbing. As Conti touched her, he explained a technique that would help her move chemicals throughout her body and help her with depression. Conti advised lymph nodes hold toxins which affect depression and needed to be massaged out. The touch therapy lasted 20 minutes.
During the therapy, the victim stated she kept her eyes closed, and was afraid to open them. She stated she was uncomfortable, confused, scared and was panicking. After the session, Conti scheduled another session and explained that she had anger build up in her genitals and he needed to massage it. The victim never went to see Conti again.
The victim stated that during prior therapy sessions, Conti told her how beautiful she was and how touch therapy would help her release serotonin levels and help her feel more balanced.
On March 3, 2015, the victim reported this incident to her Employee Assistance Program service who arranged the referral to Conti. The incident was documented and a representative from the EAP service spoke to Conti. This was never reported to the Lakeland Police Department by the EAP referral service.
LPD's investigation revealed that Anthony Conti utilized his position to provide and purport treatment "massaging/touching therapy" as a representation to the client that sexual contact by the psychotherapist is consistent with or part of the treatment of the client for the betterment of her PTSD, anxiety and depression.
Lakeland Police Detective Christina Barrett obtained an arrest warrant for Sexual Misconduct by a Psychotherapist, F3, and Conti was arrested at his residence on June 22nd and transported to the Polk County Jail.